Deconstruction of the Tanagro viaduct – Salerno Reggio Calabria
Italy, Sicily
2008
Motorway Viaduct
Deconstructions and demolitions
De-construction of deck and piers
SPIC, following a methodology that it has studied itself, has developed the deconstruction of the deck with its own caravan, specially adapted to specific needs, and with its own equipment.
Each part to be removed was bound to the caravan before being isolated from the rest of the deck by means of cuts.
In addition to the removal of the deck, SPIC also carried out the reduction of the height of the piles and the transport, by means of trolleys on rails, of all the materials obtained from the deconstruction.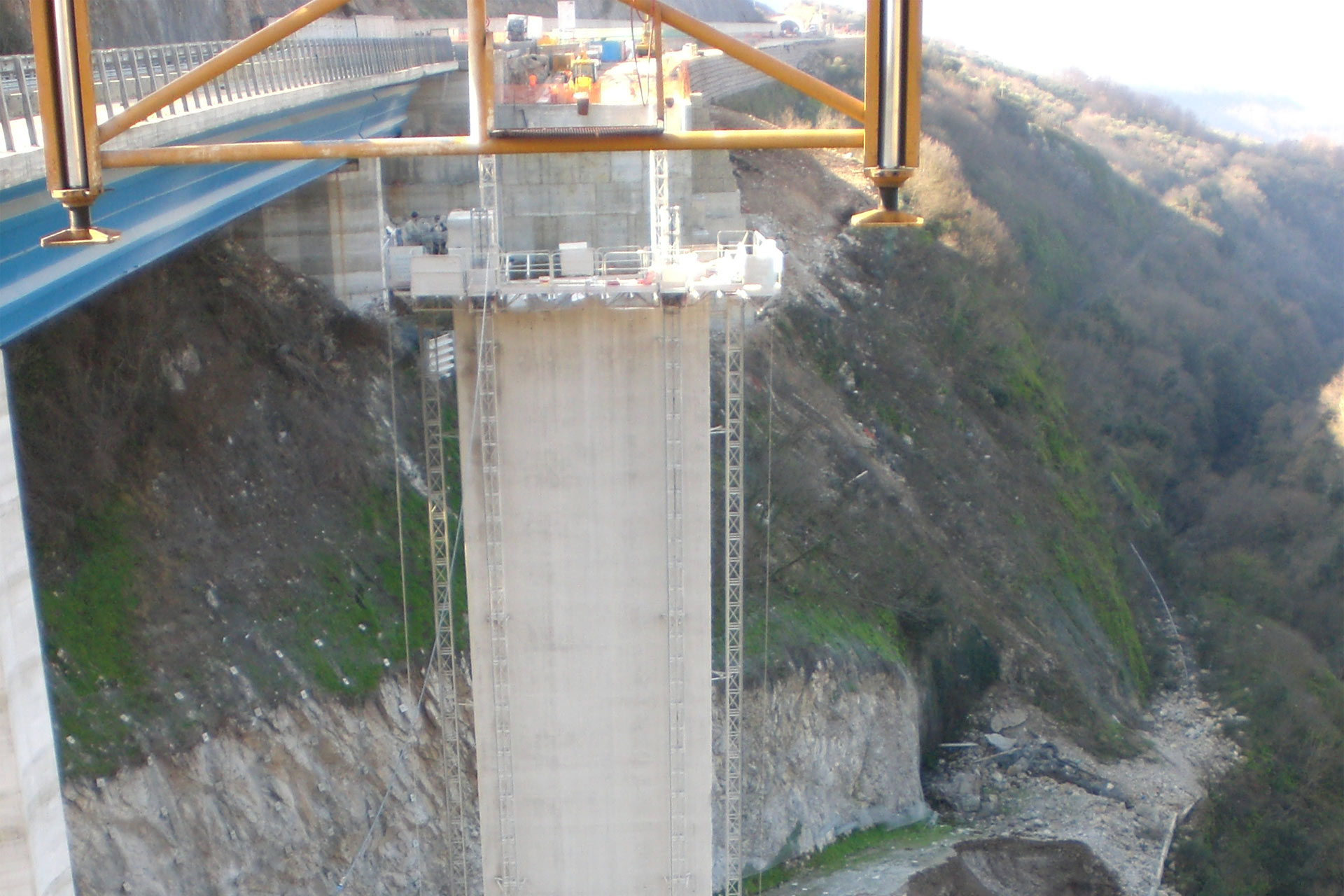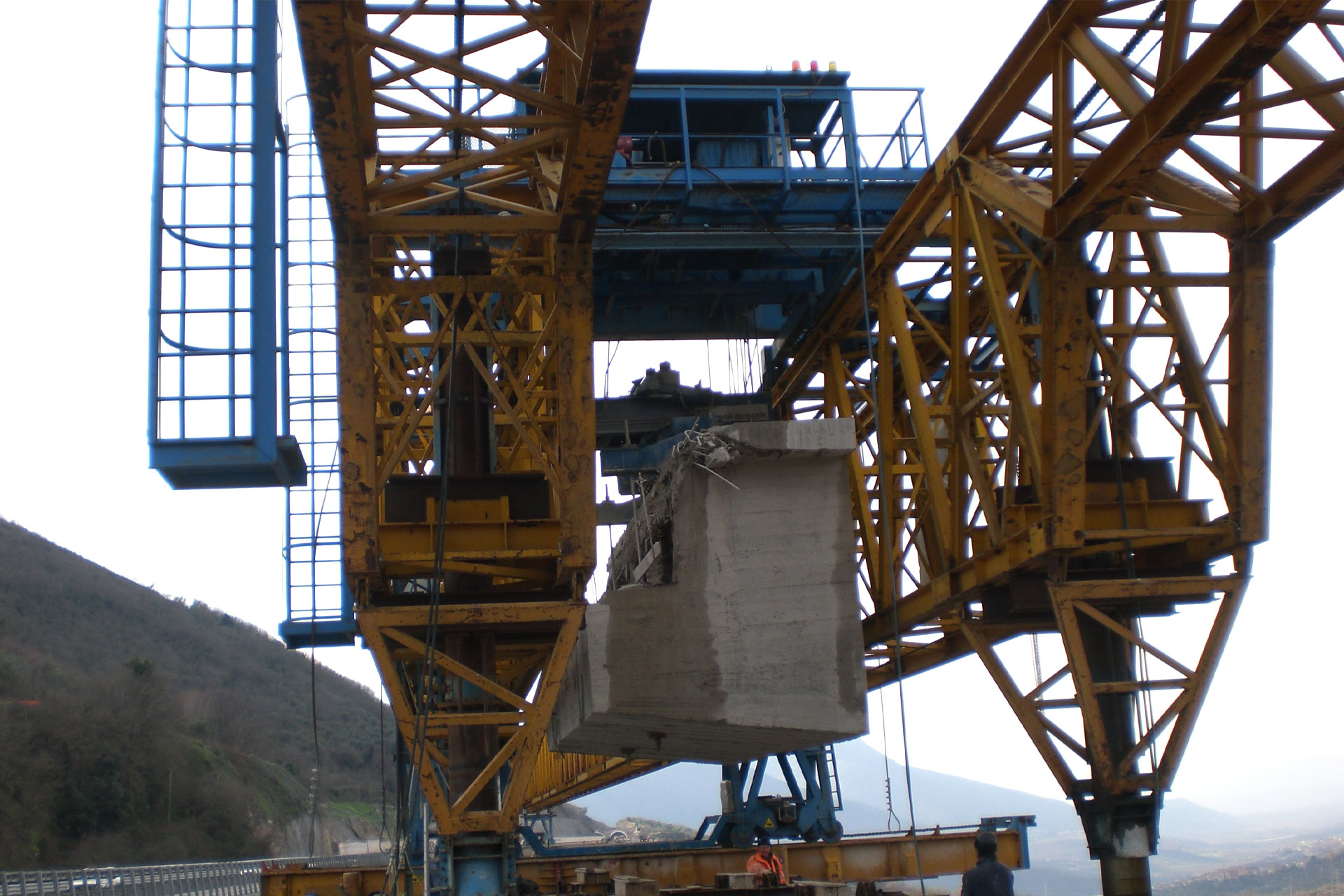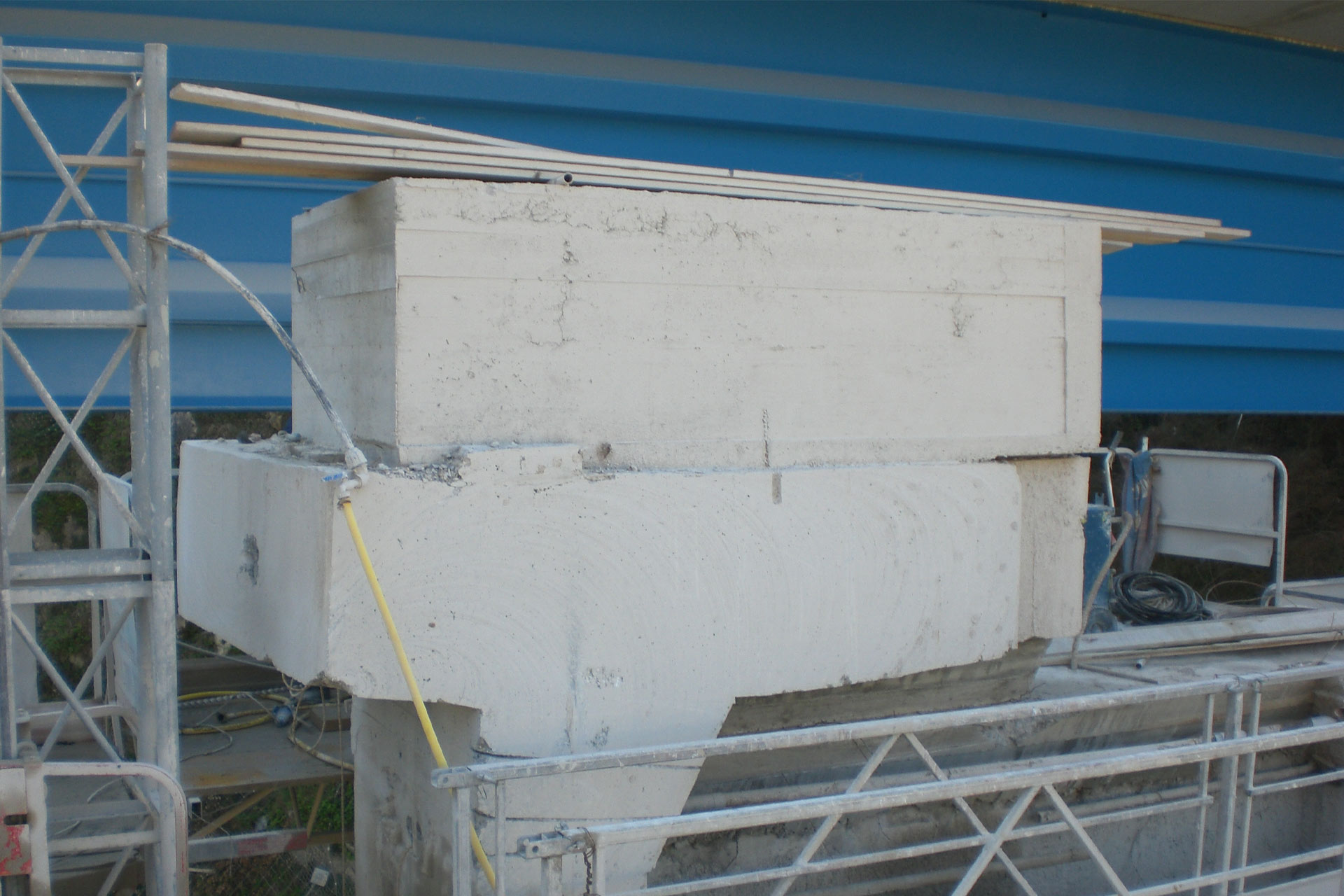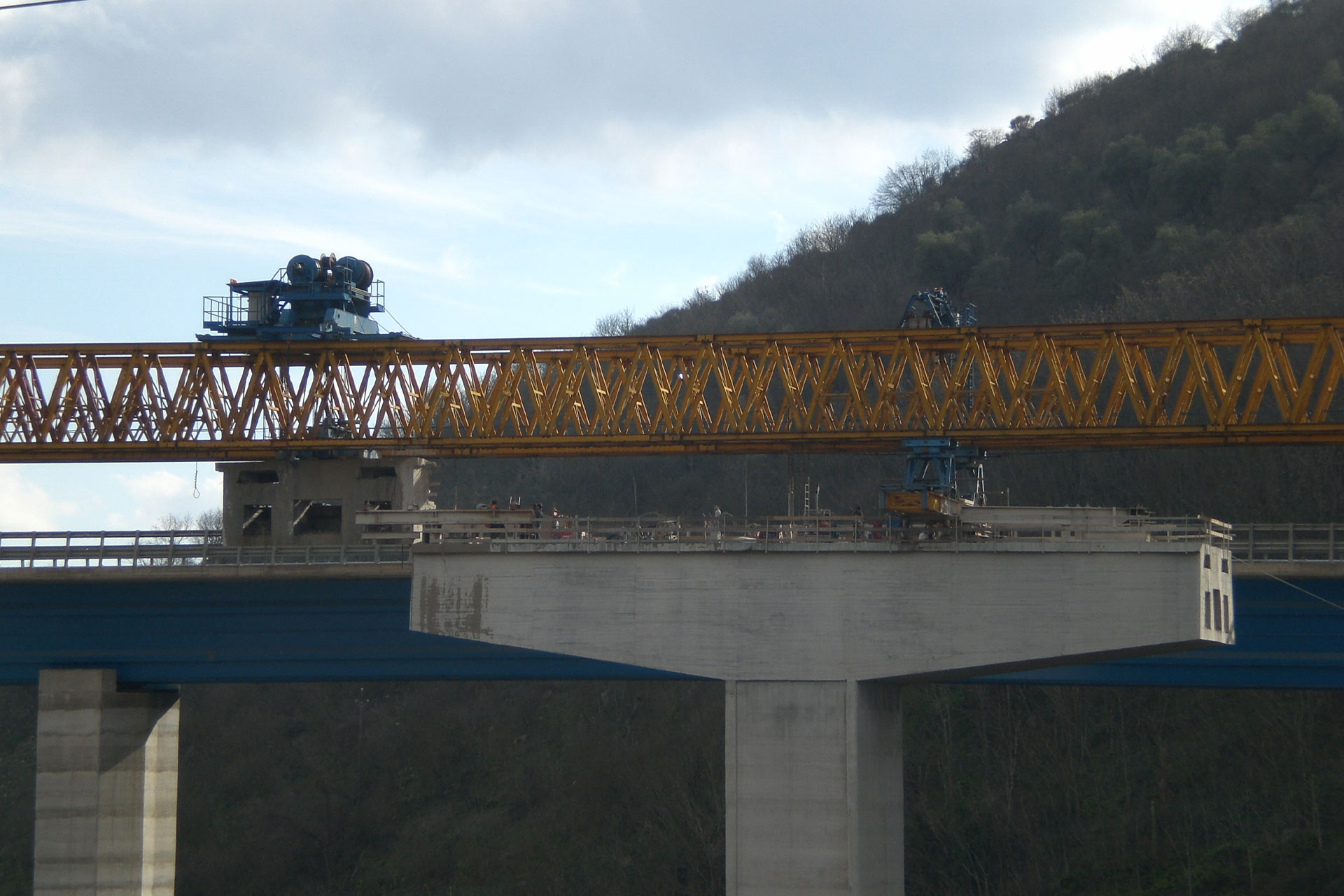 That we optimize in terms of production and cost