Brescia Metrobus; section Prealpino S.Eufemia
Italy, Brescia
2007-2008
Light Underground
A slender, high-performance deck
This viaduct represents the last stretch to the south-east of the Brescia underground and is composed of 55 piers and 6 abutments with a maximum span of 30m.
The static scheme that has been used is that of a double-span beam, wedged on the central pile and simply resting on the lateral piers, a solution that has allowed to obtain a slender deck, 1.35 m thick over a width of 8.5 m, obtained by casting on site with post-tensioned reinforcement.
The casting and prestressing of two spans at a time made the construction very fast and of high quality in terms of finished product.
SPIC built the entire deck, with construction design, installation of the formwork, construction and installation of the reinforcement and post tensioning.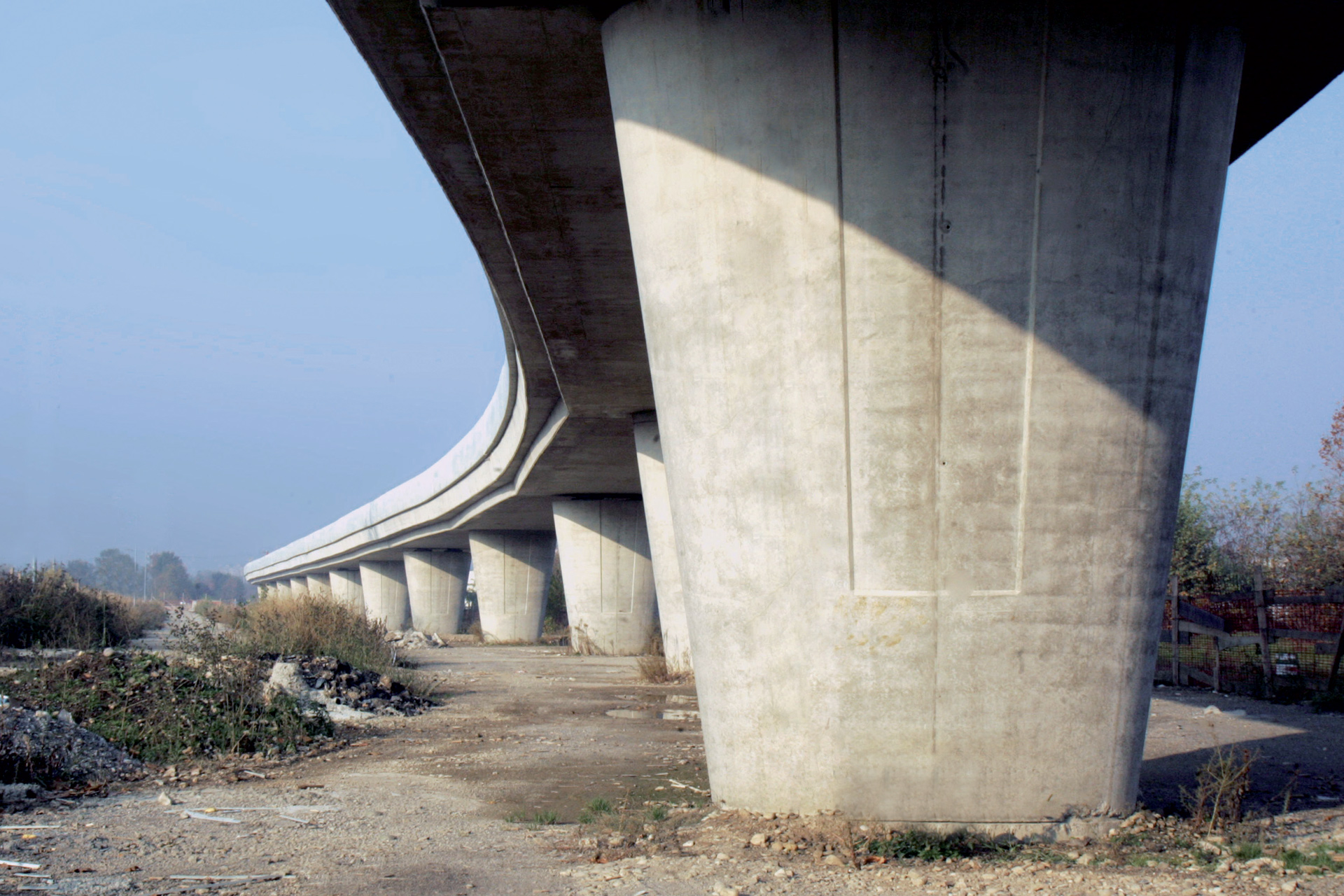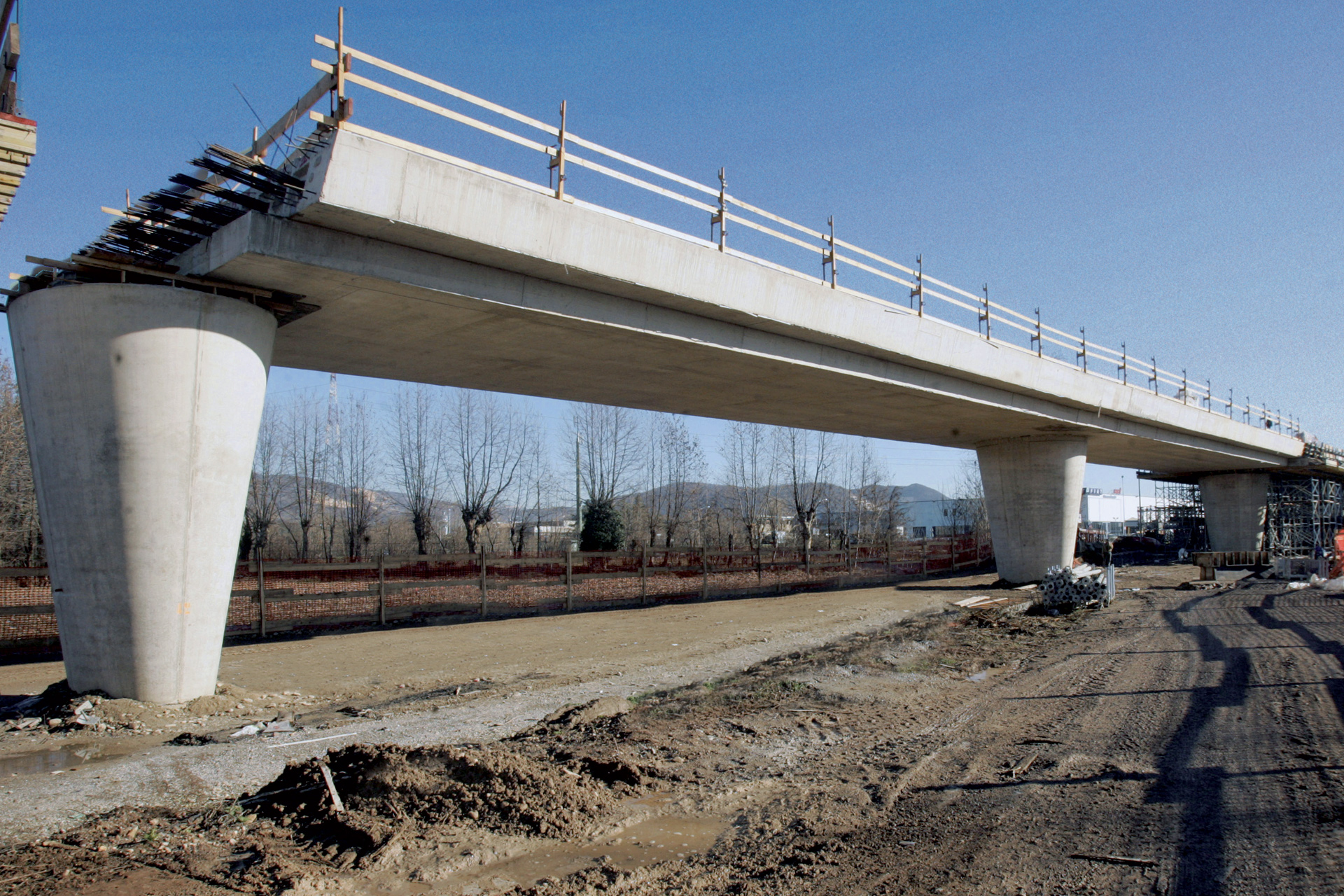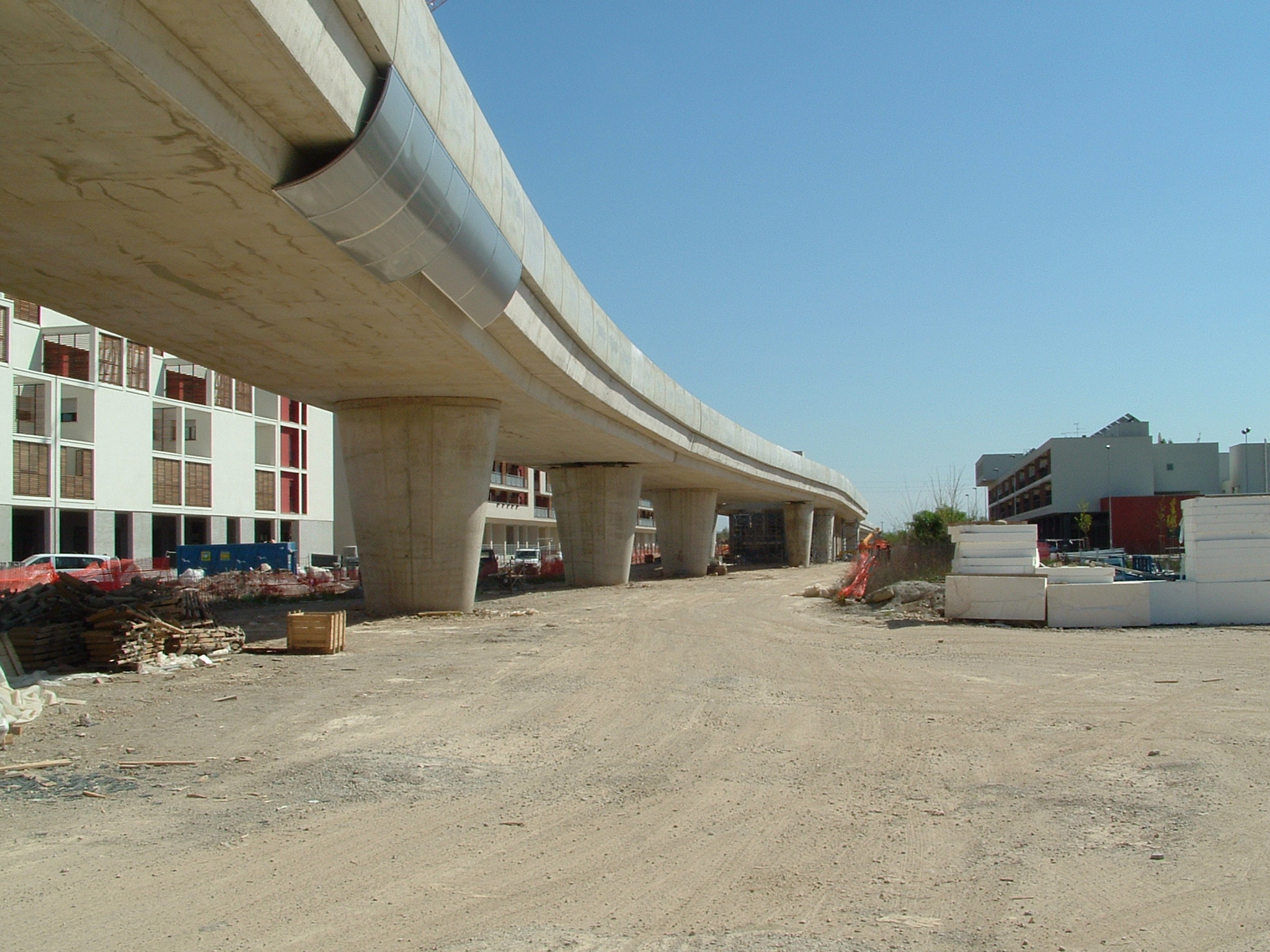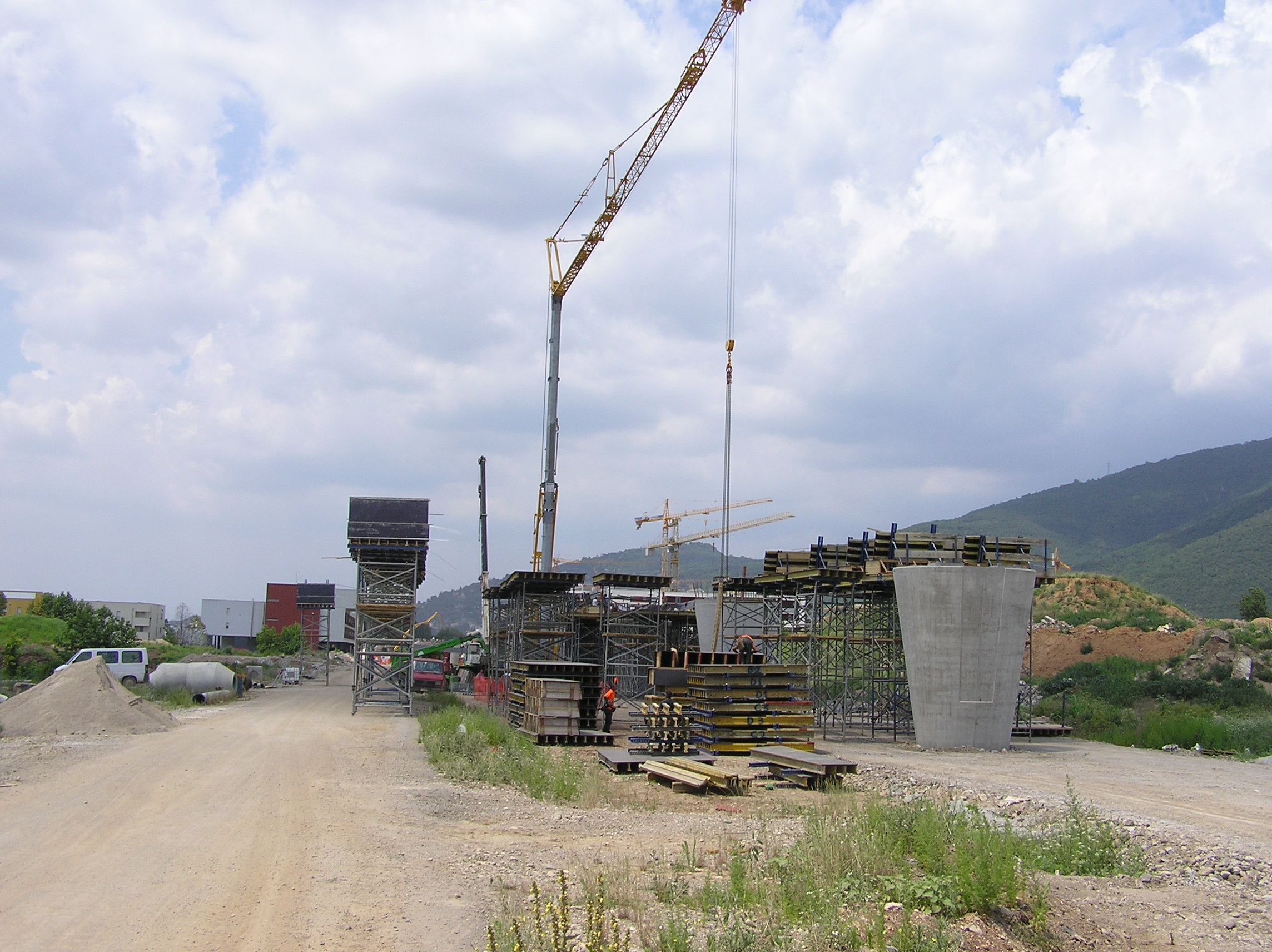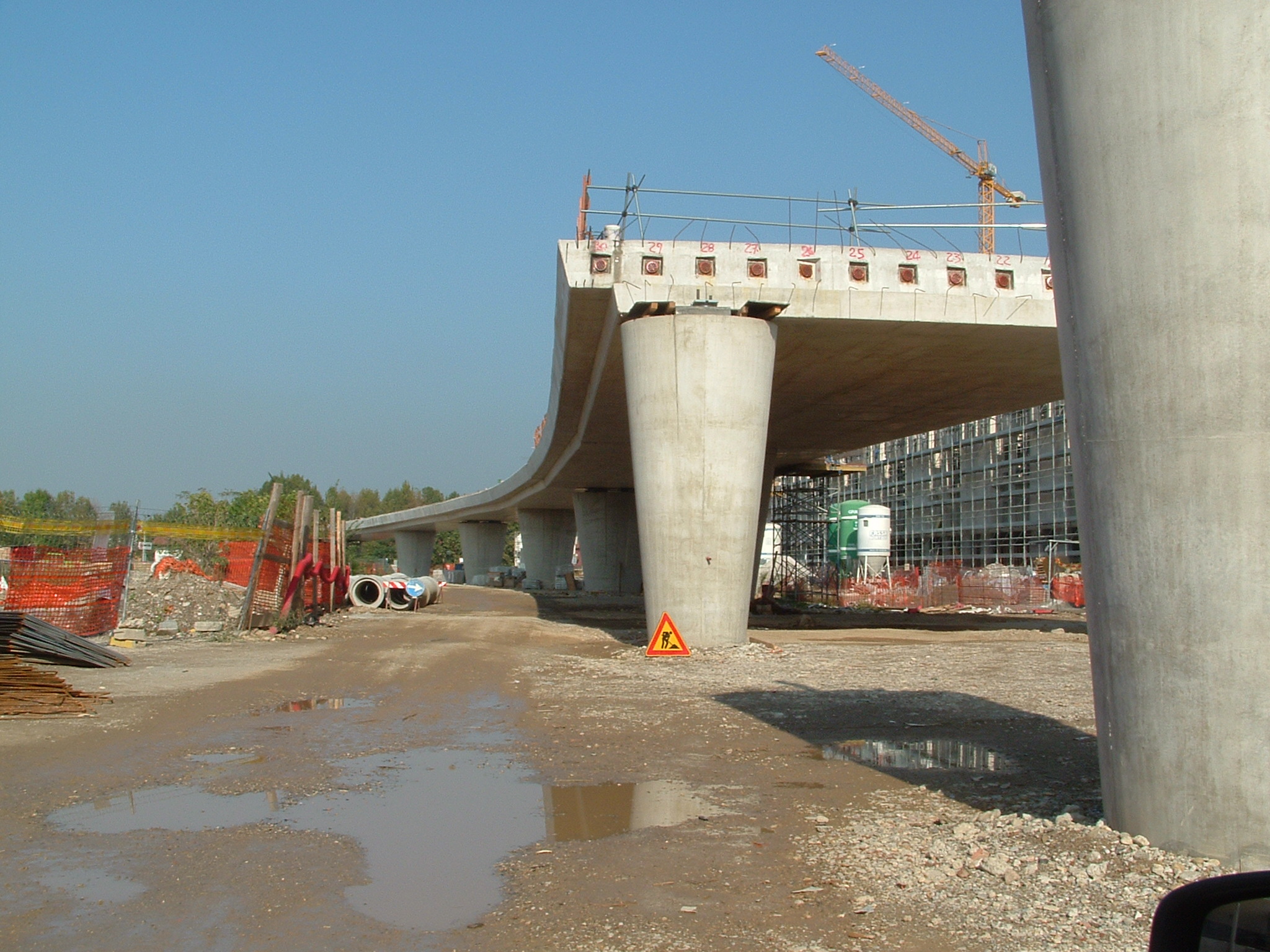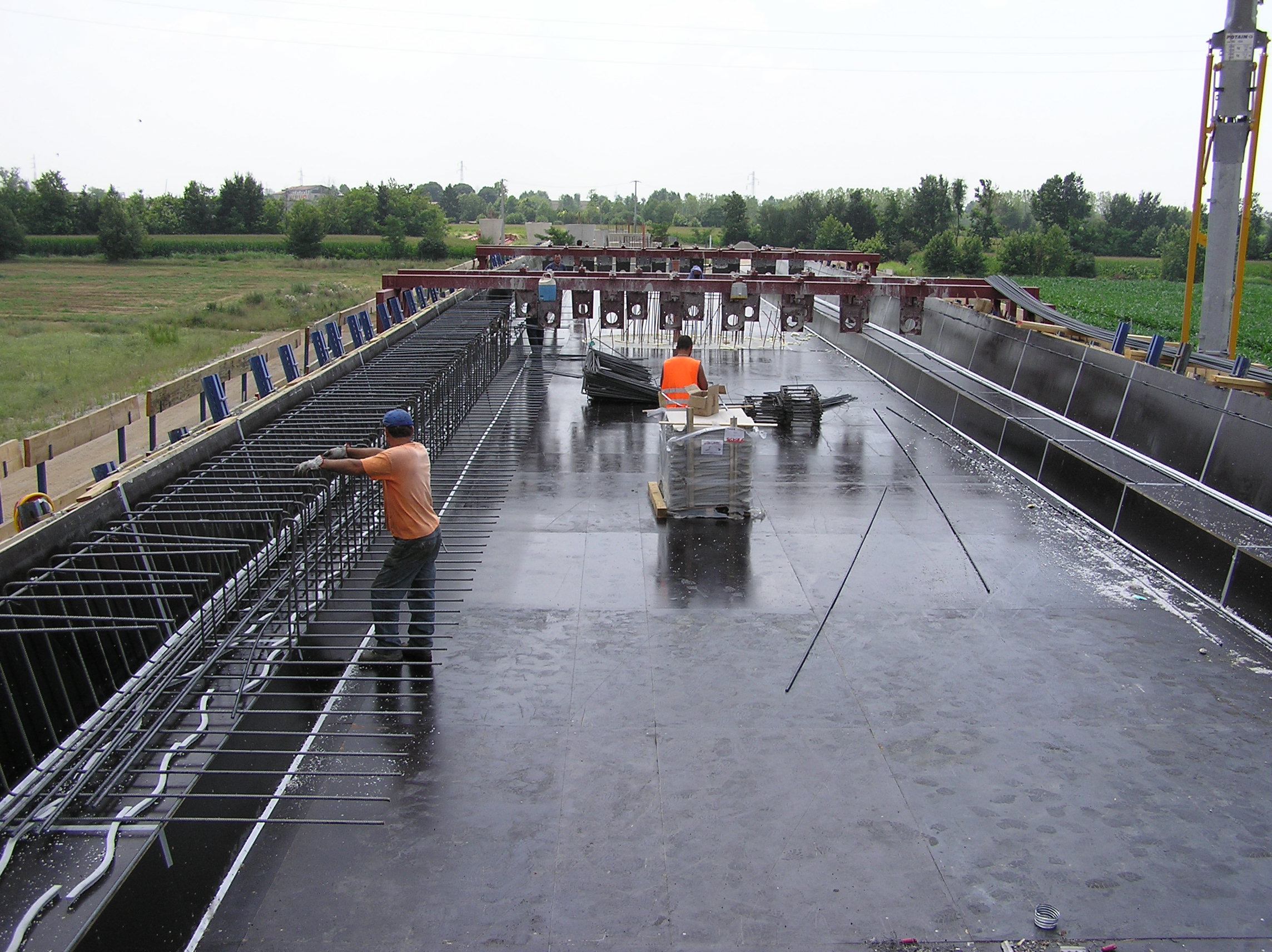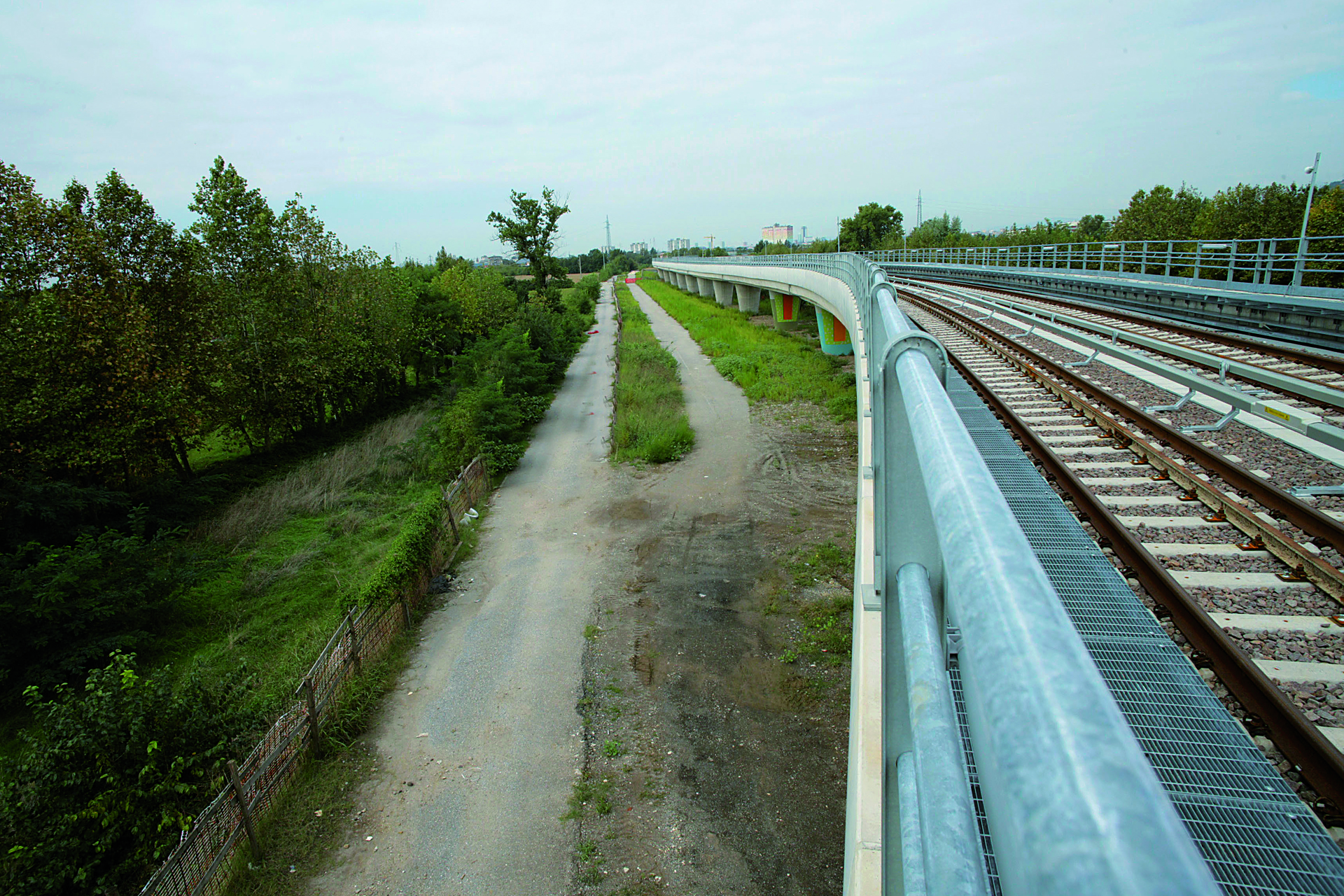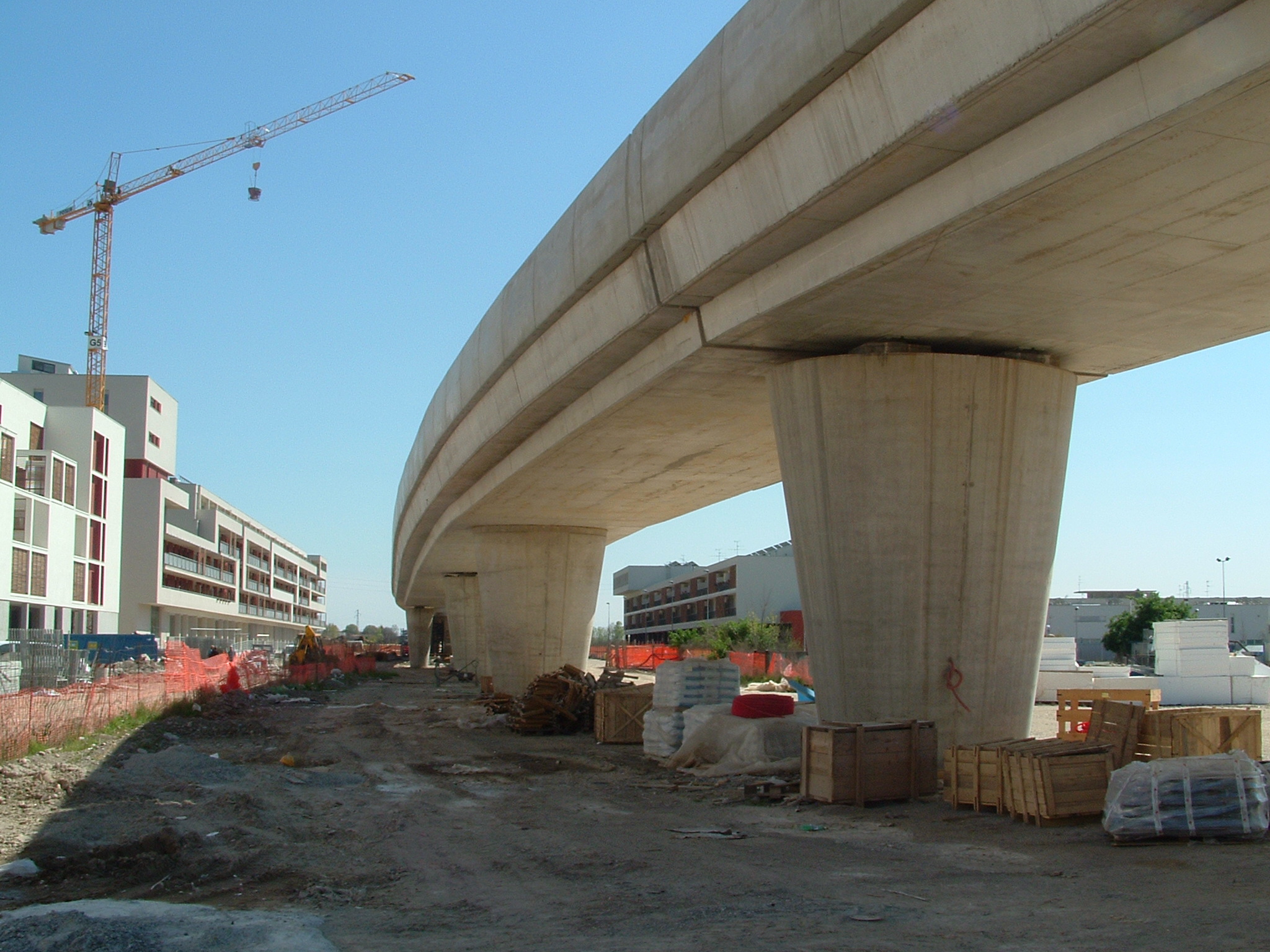 That we optimize in terms of production and cost