Ponte Savena; Milan-Naples HS line Treats Bologna Florence
Italy, Bologna
2006-2008
High Speed ​​Railway Path
Casting in place, Push launch
Impalcato varato a spinta; archi gettati in opera
Reinforced concrete arch bridge
The work consists of a concrete deck, built on site, supported by metal hangers attached to a reinforced concrete arch.
The deck, which structurally is a continuous beam, was realised in an area next to the erection site, in three parts of about 20 m each and launched by pushing with the aid of temporary piers.
SPIC carried out the assembly and launch project, the prefabrication and launch of the deck, the construction of the arches and the assembly and stringing of the hangers.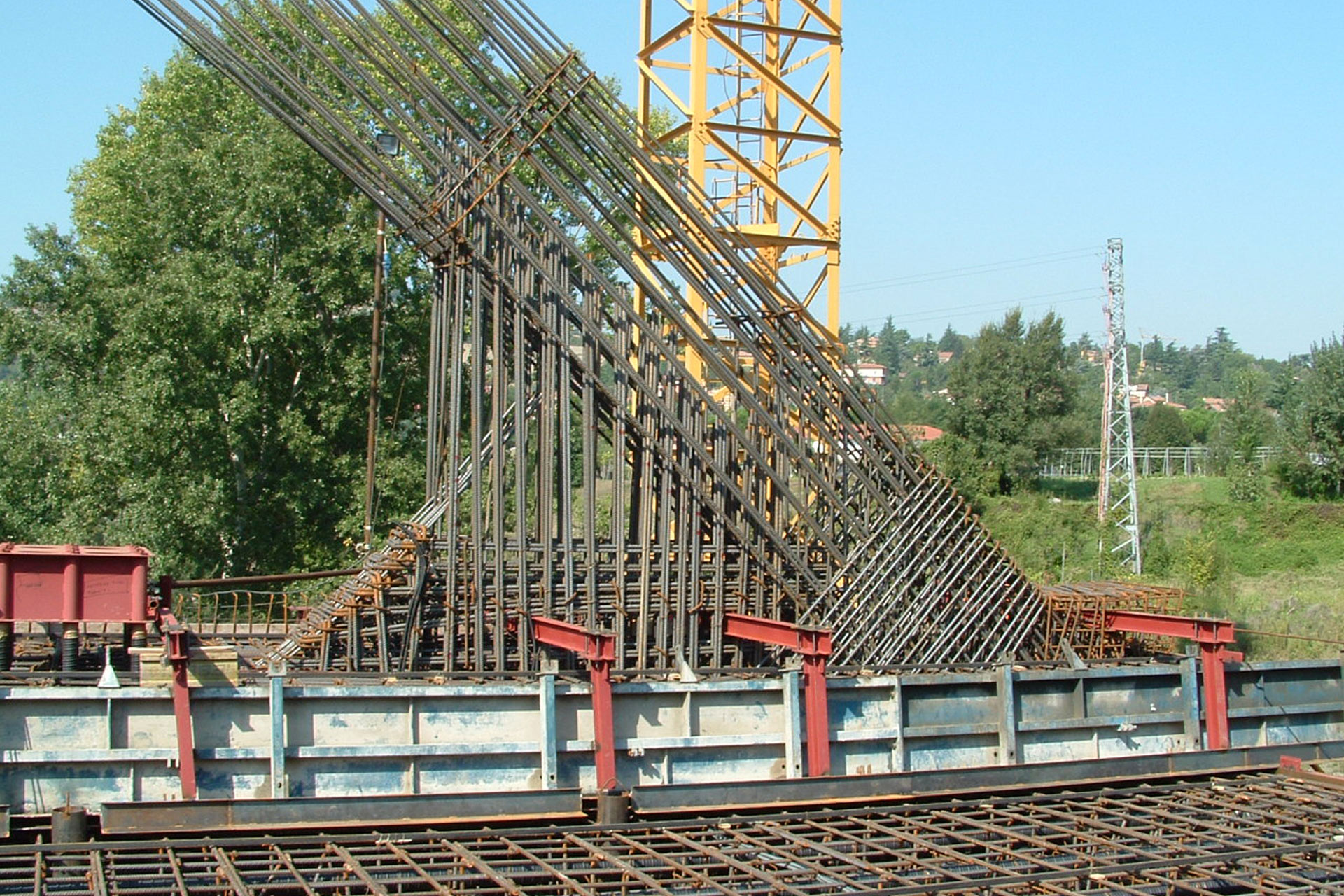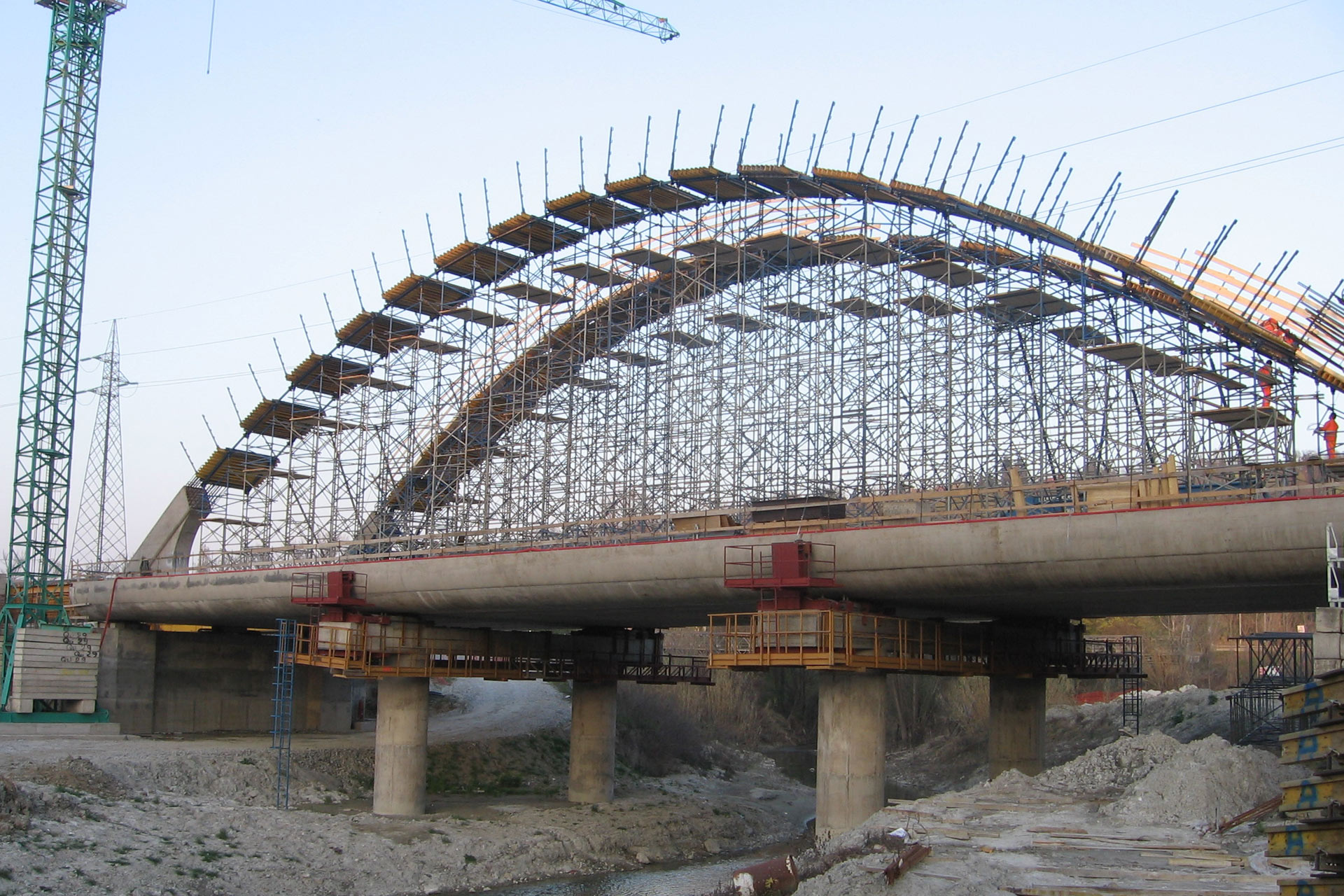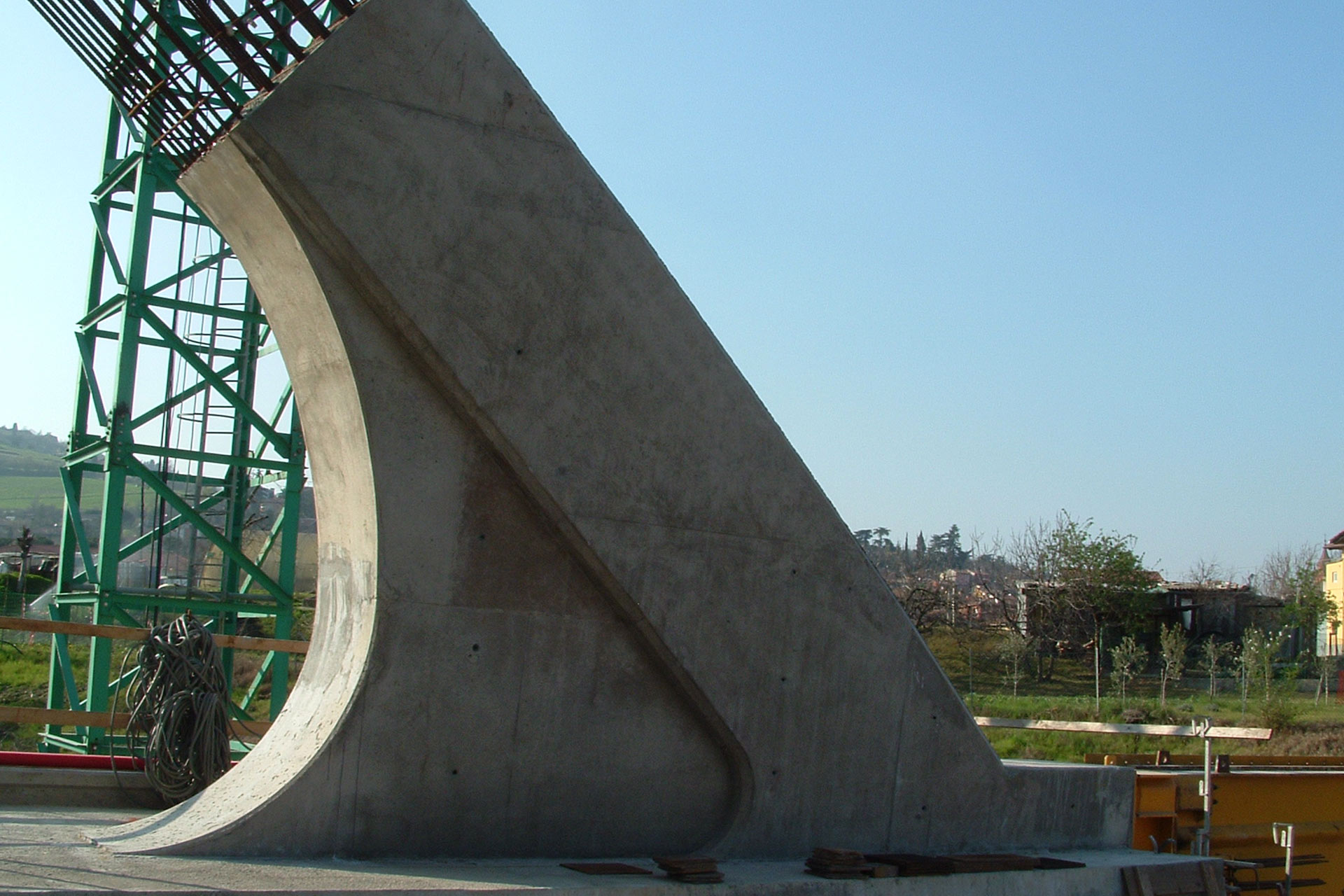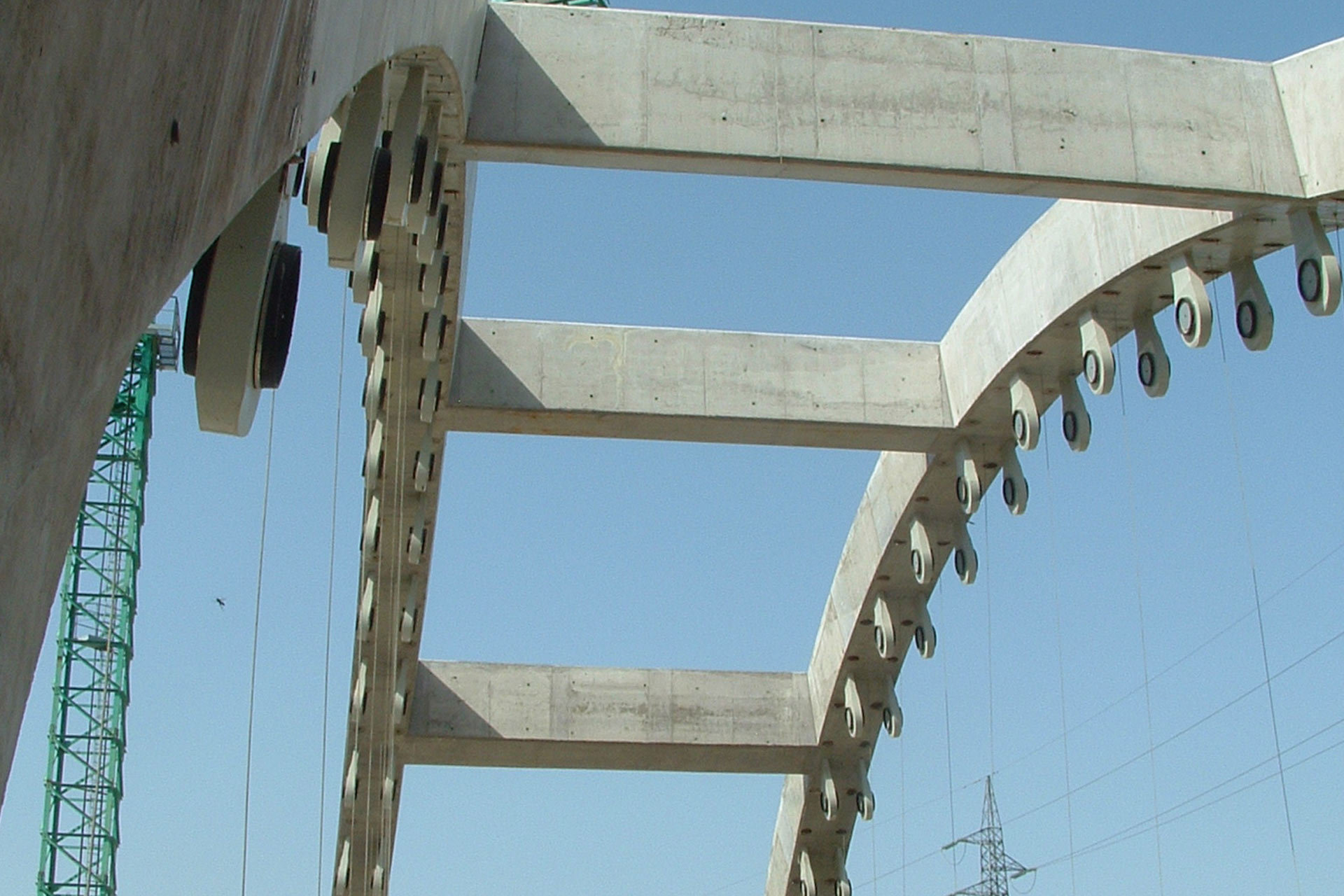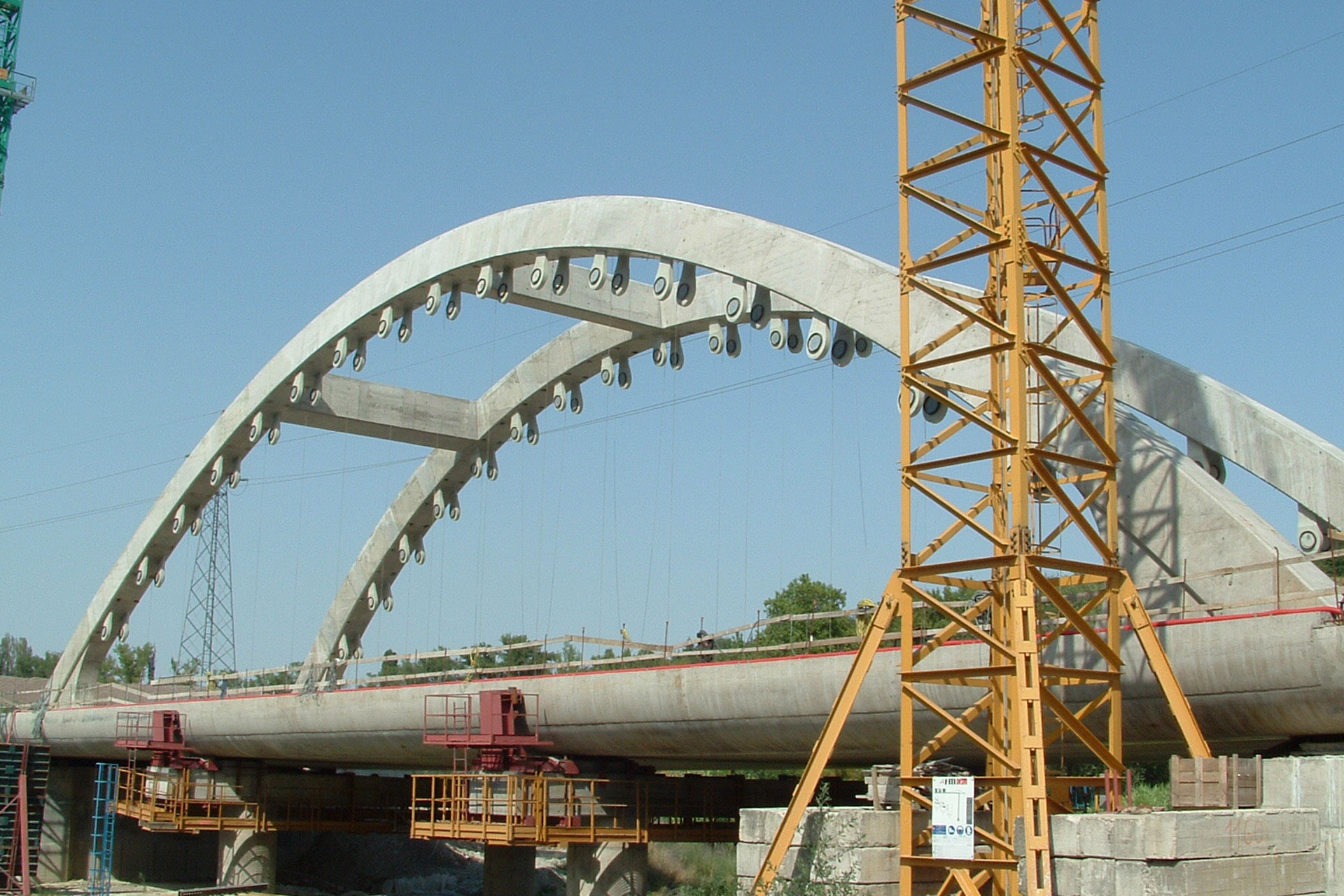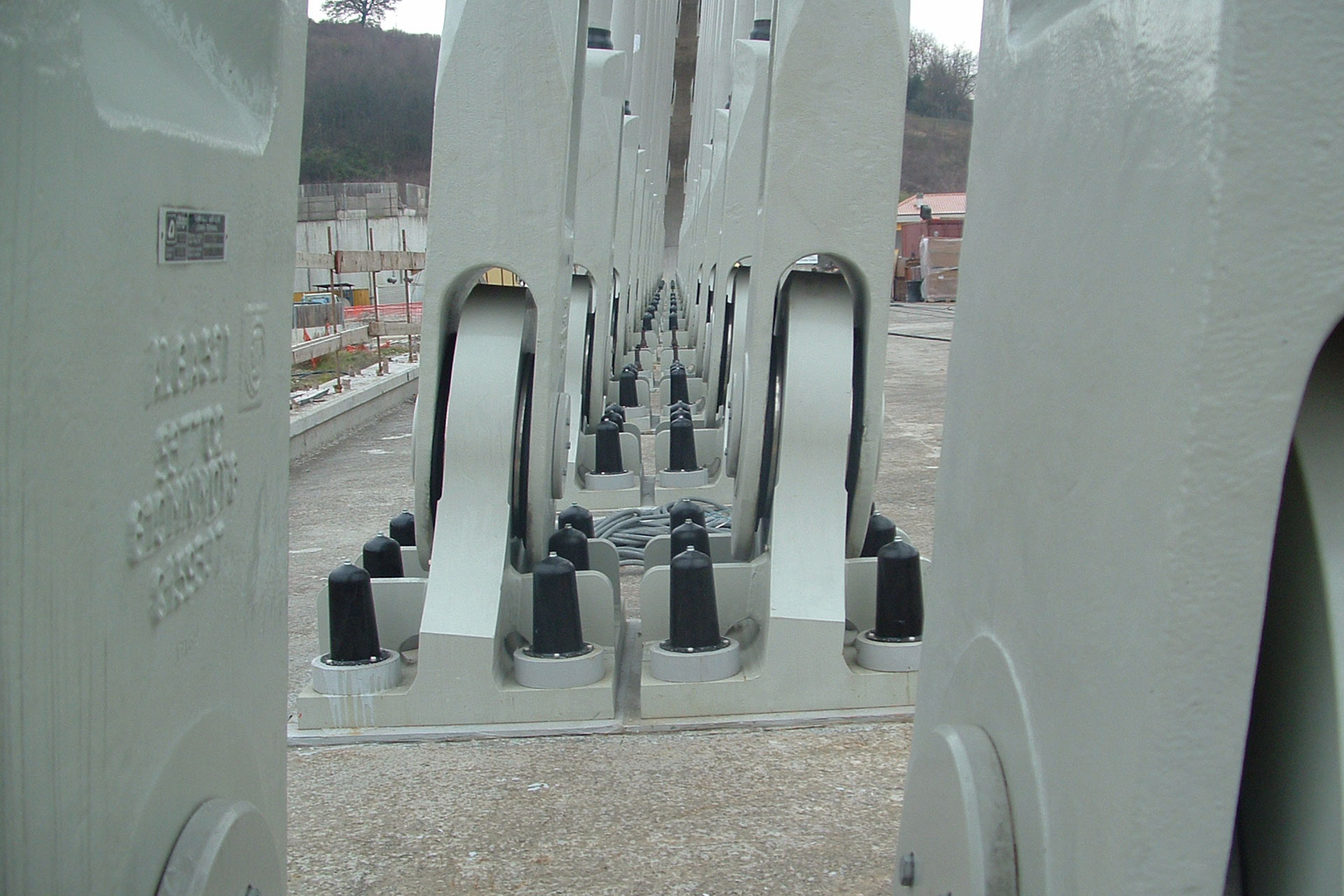 That we optimize in terms of production and cost