Viaduct over the Taro river – TiBre motorway (Tyrrhenian – Brenner)
Italy, Parma
2017-2019
Motorway Viaduct
Construction sites in parallel
The work consists of two side-by-side viaducts, each approximately 2 km long, for a total of 39 spans with a maximum length of 100 m.
The construction was carried out by operating in parallel on seven distinct positions, which made it possible to carry out the work in a very short time, employing a maximum of about 100 people on site.
The spans were made in 10 segments, in addition to the central junction one.
SPIC carried out all the construction activities of the deck, from the assembly of the steel beams, to the casting of the slabs and to the post tensioning.
The work stands out for its slenderness and for the operational flexibility that the particular technology allows, as with the handling of very light structures it is possible to create important spans without the need to create prefabrication sites or to use means of transport and launch of great capacities and dimensions.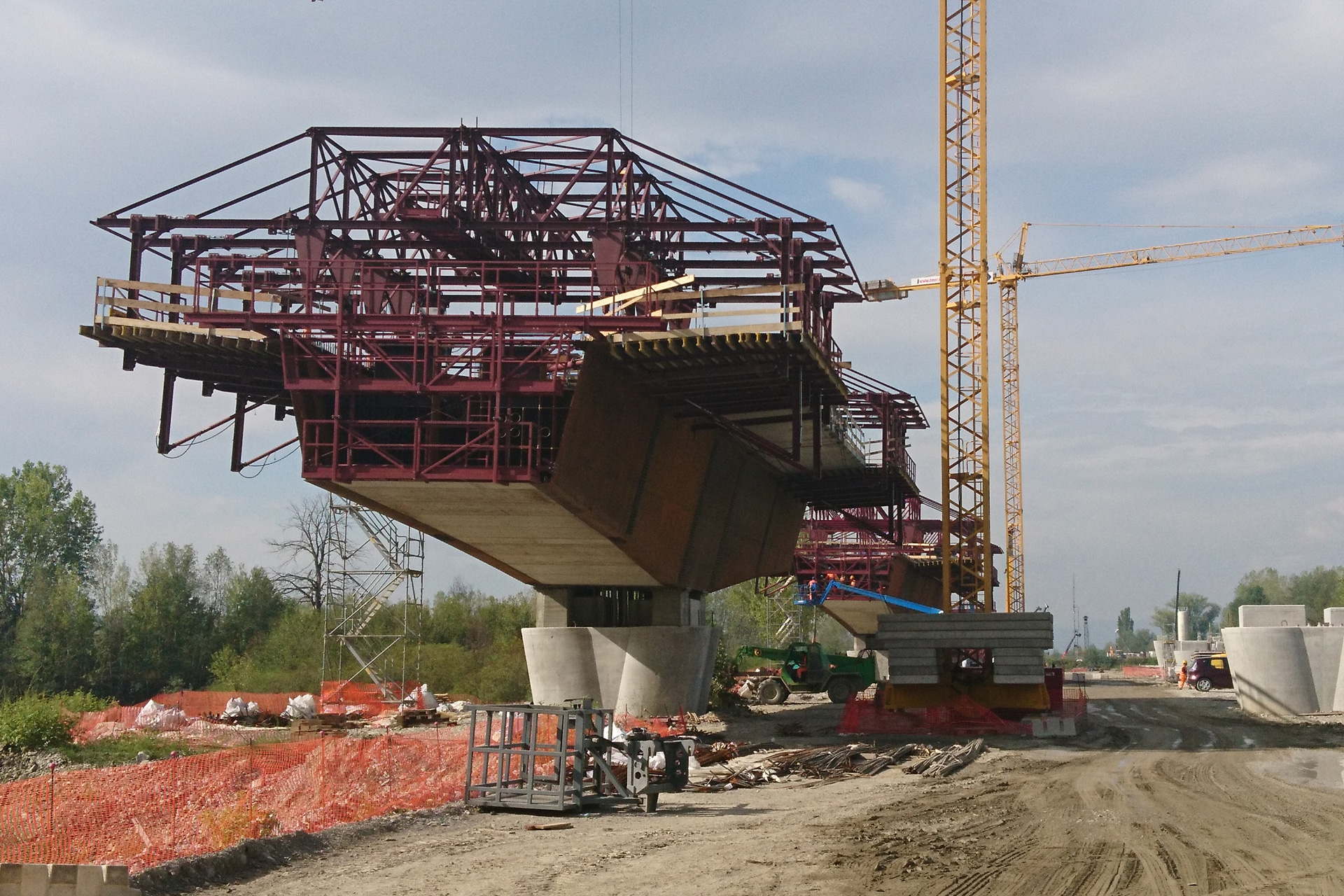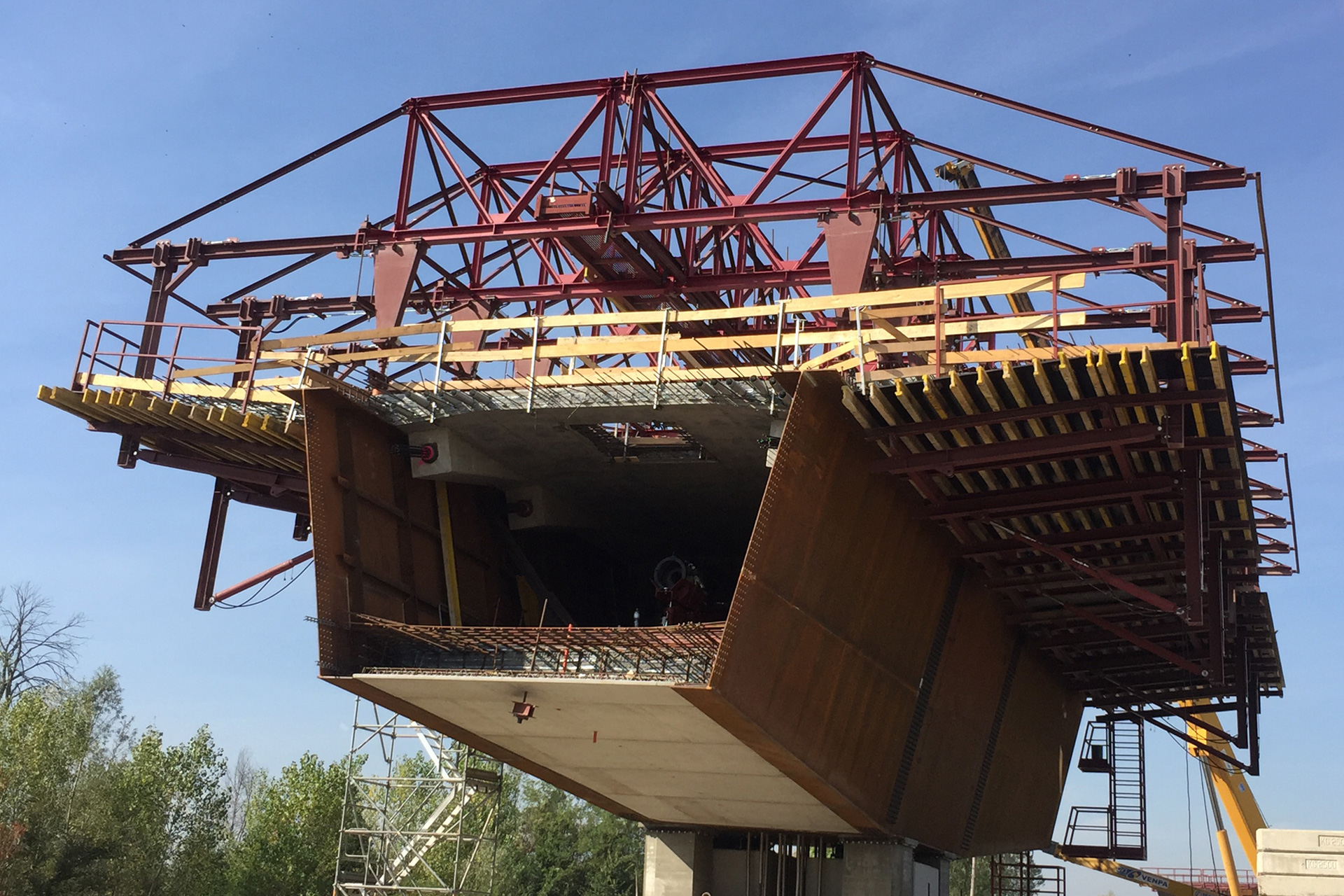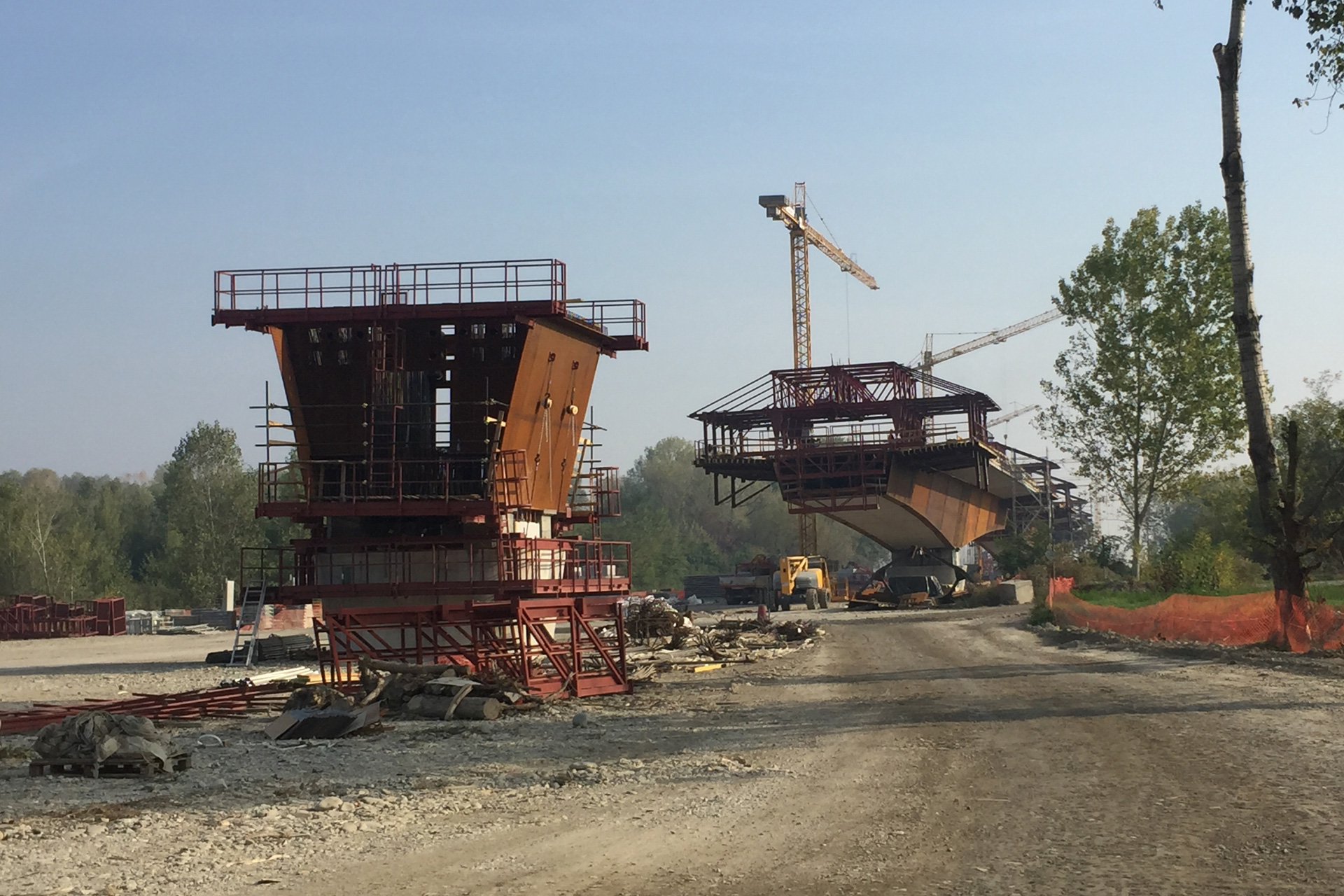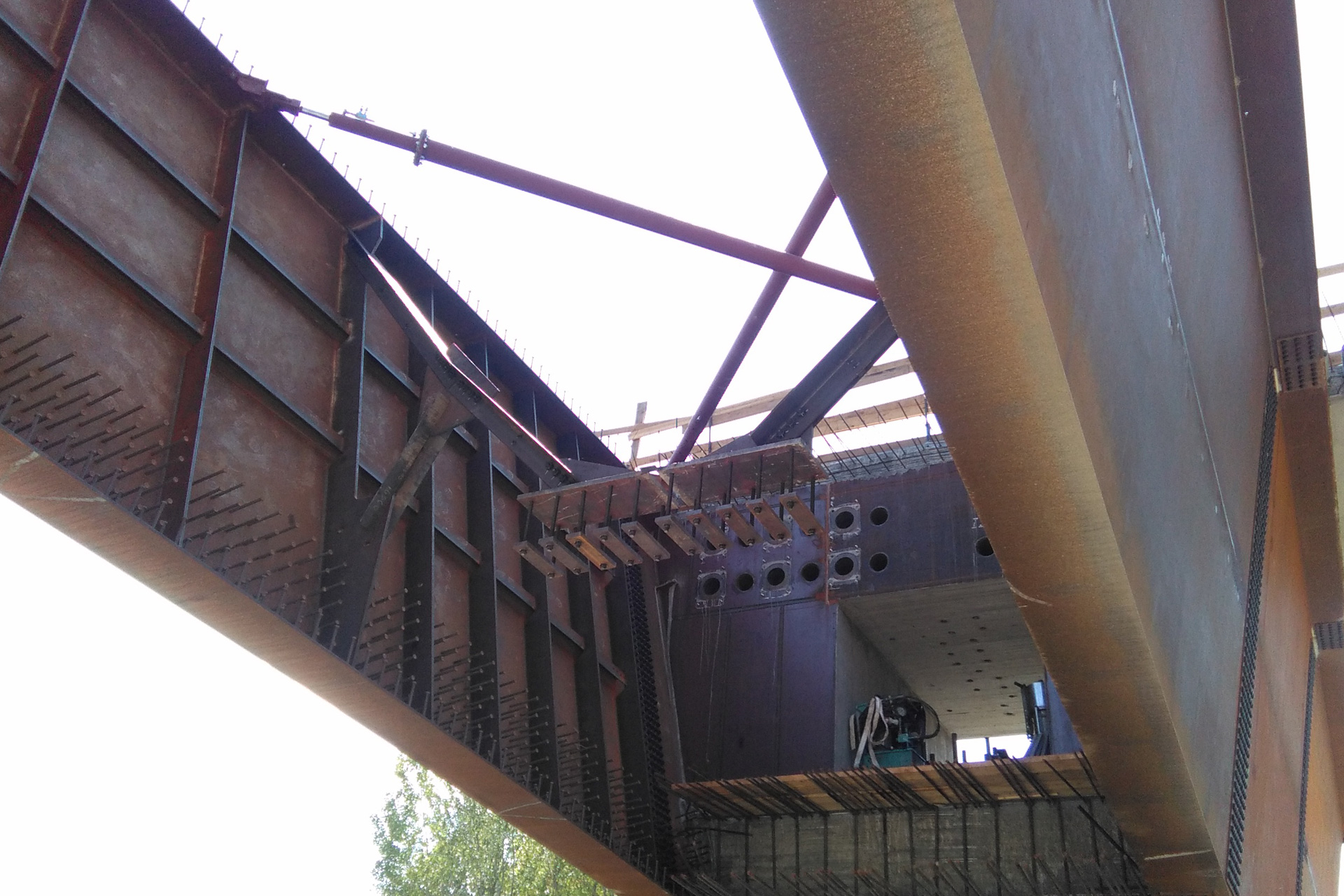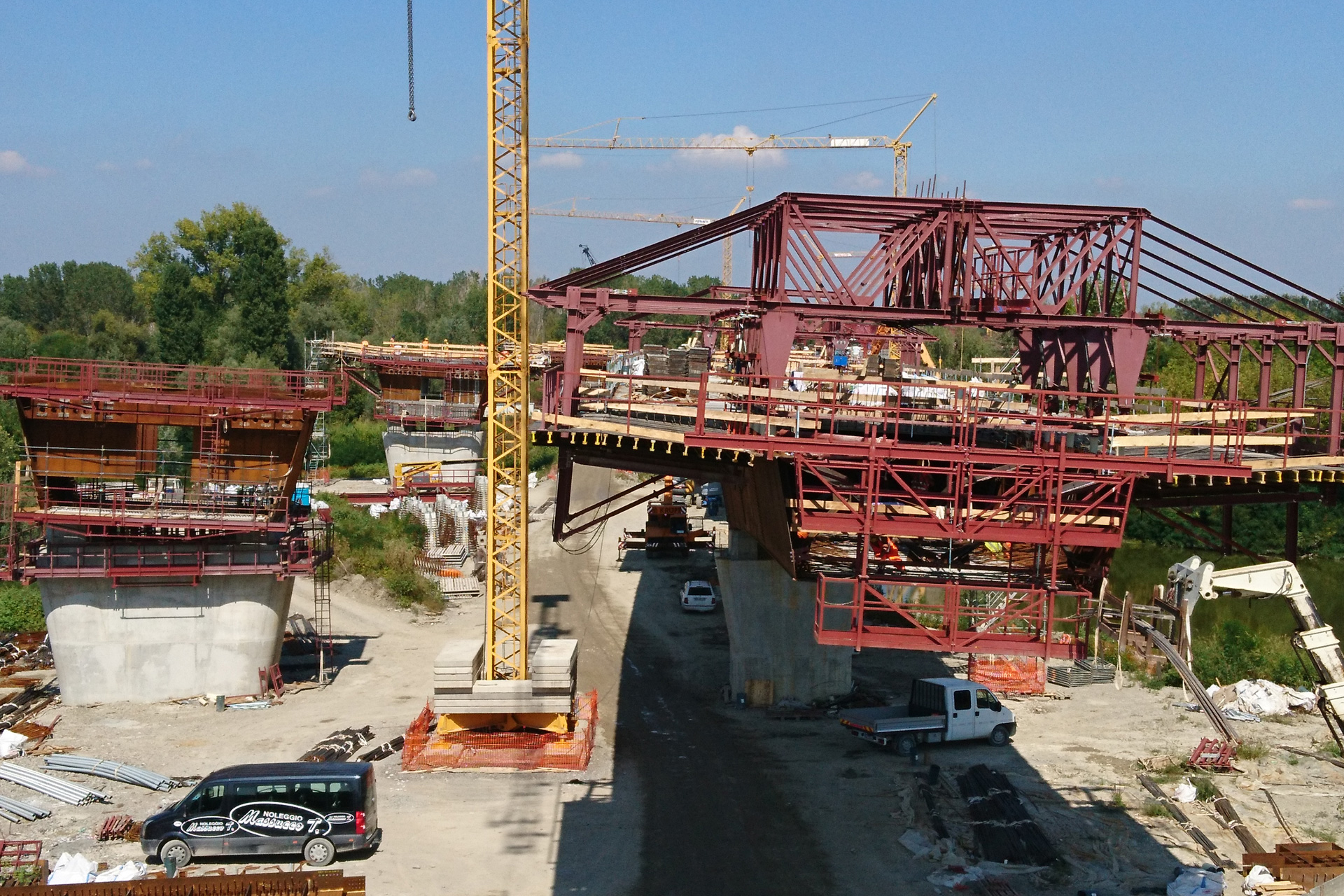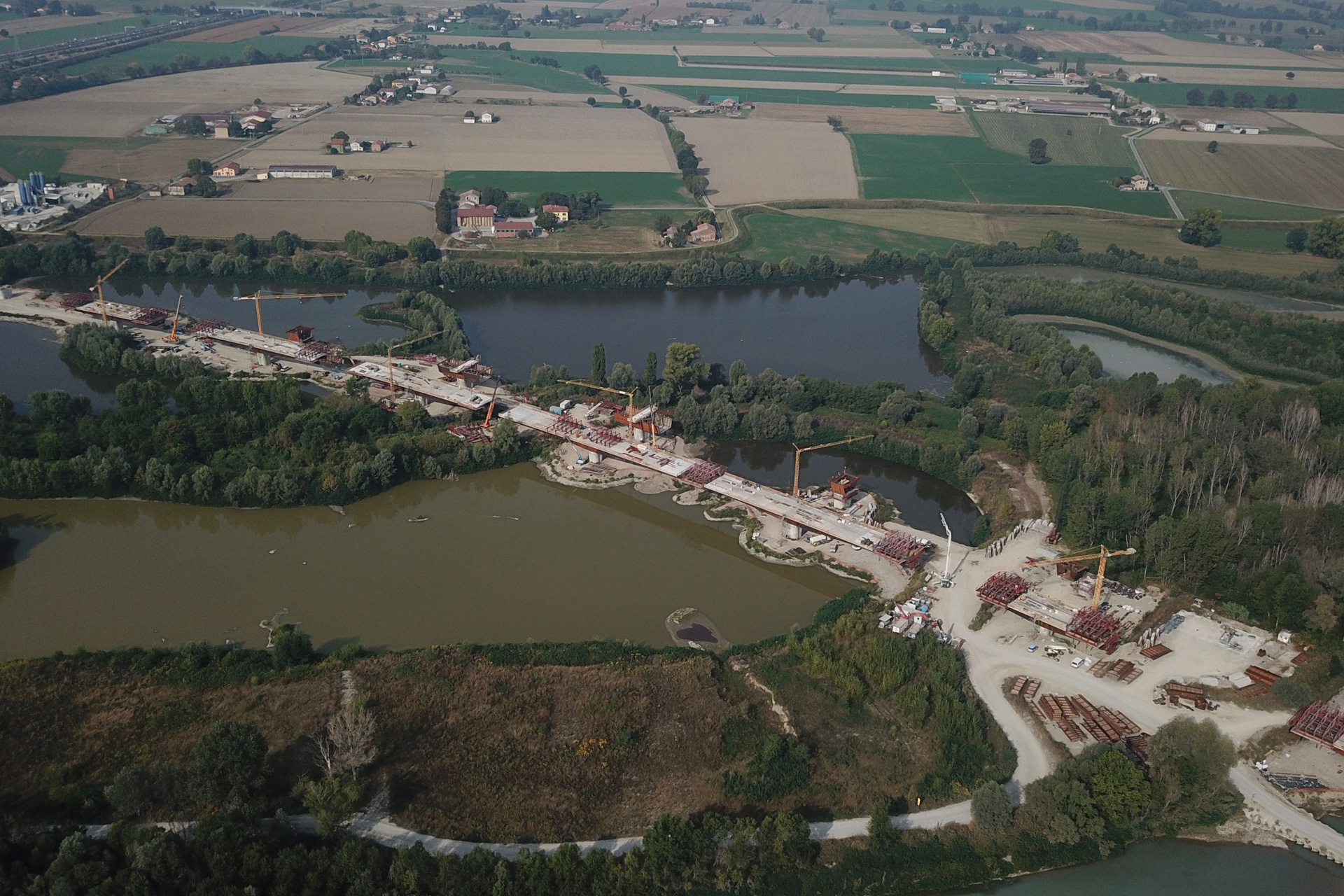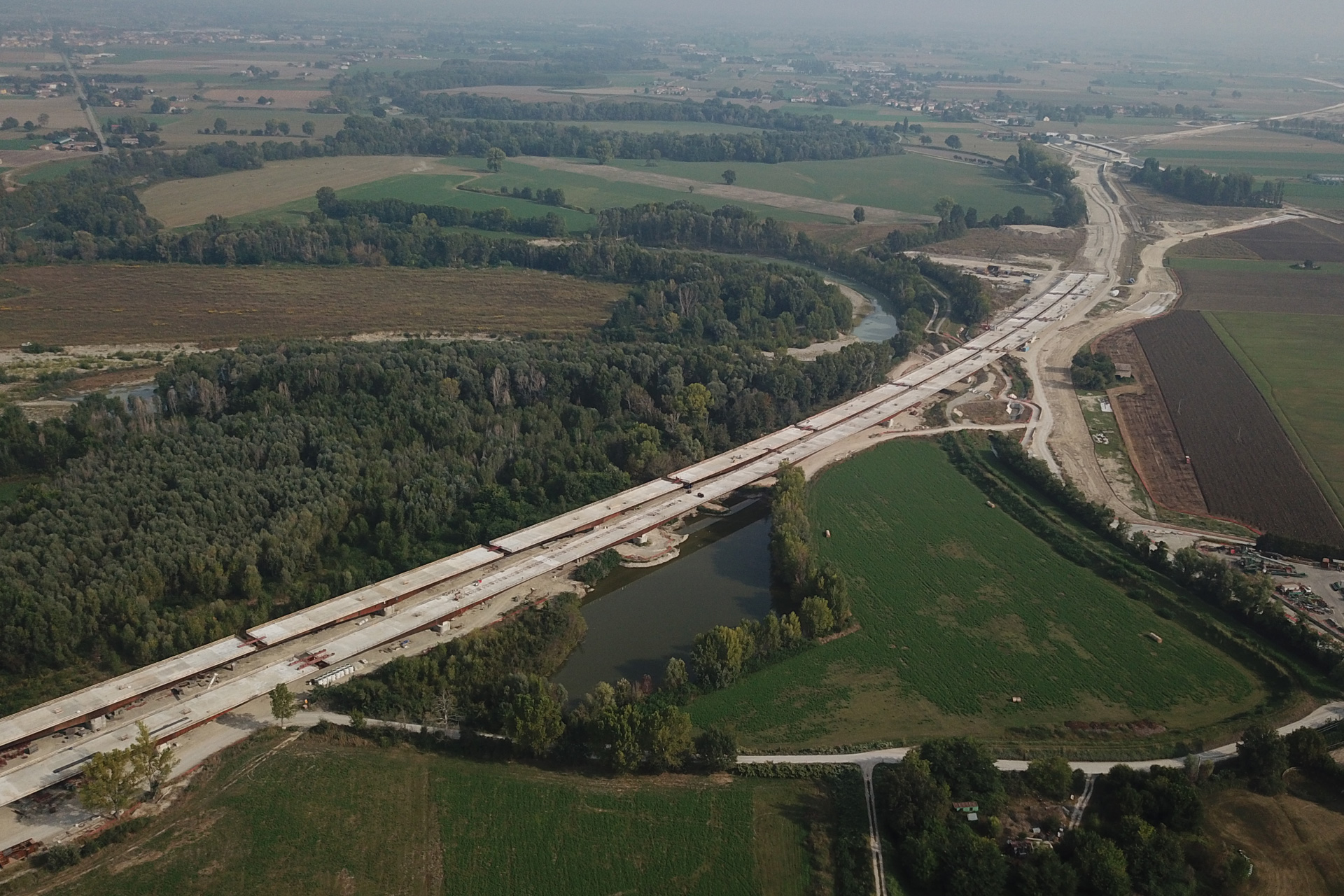 That we optimize in terms of production and cost