Viaducts Oglio and Serio – A35 BreBeMi Motorway
Italy, Brescia-Milan
2010-2013
Highway Bridge
BreBeMi - Oglio and Serio Viaducts  
BreBeMi, from the initials of the three provinces concerned, Brescia, Bergamo and Milan, is the A35 motorway that connects the cities of Brescia and Milan with a route located further south than the A4 motorway route.
Among the main works we find the Oglio and Serio viaducts functional to the ford of the rivers of the same name. The decks were made by SPIC with the technology of prefabricated segments.
The Oglio viaduct consists of 11 spans, 2 of which are 90 meters long, has a total length of 694 meters while the Serio viaduct consists of 16 spans of 60 m each. The width of both is 17.05 m + 17.05 m.
Approximately 1300 segments were prefabricated and launched for the construction.
The prefabrication was carried out in Fara Olivana, near the Serio viaduct, in a metal shed. Inside the shed, served by 4 bridge cranes, the formation of the reinforcement cages, the formwork and the casting of the conjugated segments were carried out. To meet the deadlines requested by the client, we have equipped the shed with 5 formworks using the short line technology. A wheeled trolley and a 100 ton capacity gantry crane carried out the storage of the segments built in the area outside the shed.
The segments were then transported to the "launch" with a wheeled trolley and in the case of Oglio, about 8 km away, with lowered trolleys using the site's road system.
Using the "balanced cantilever" technology, a launching equipment carried out the assembly of the segments at height. Many crutches were launched with a second launching equipment designed and built ad hoc for the order: taking advantage of the low elevation of the deck (about 8 m), a large wheeled trolley was designed that straddles the deck in construction made it easy to lift the segments and their subsequent assembly at height.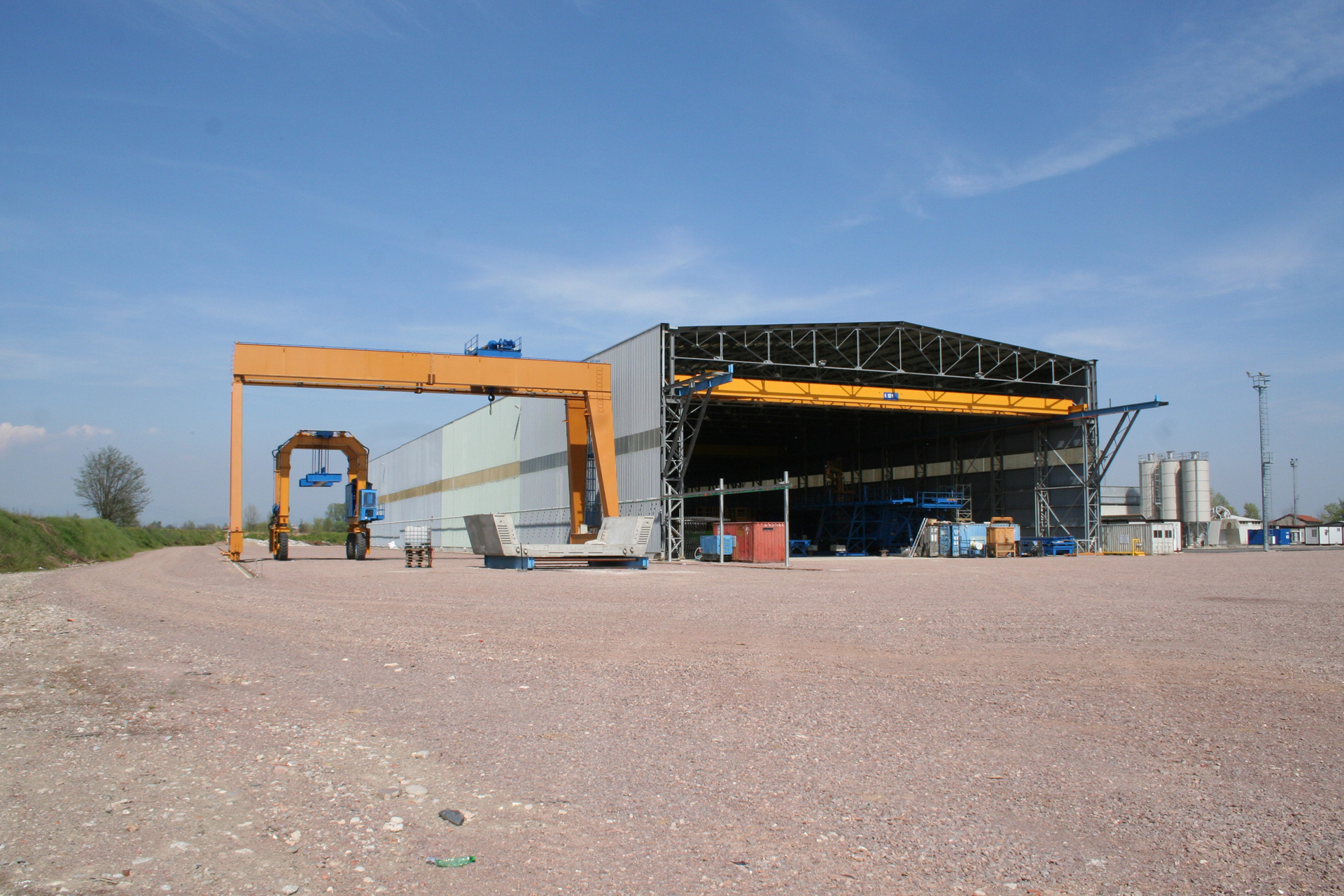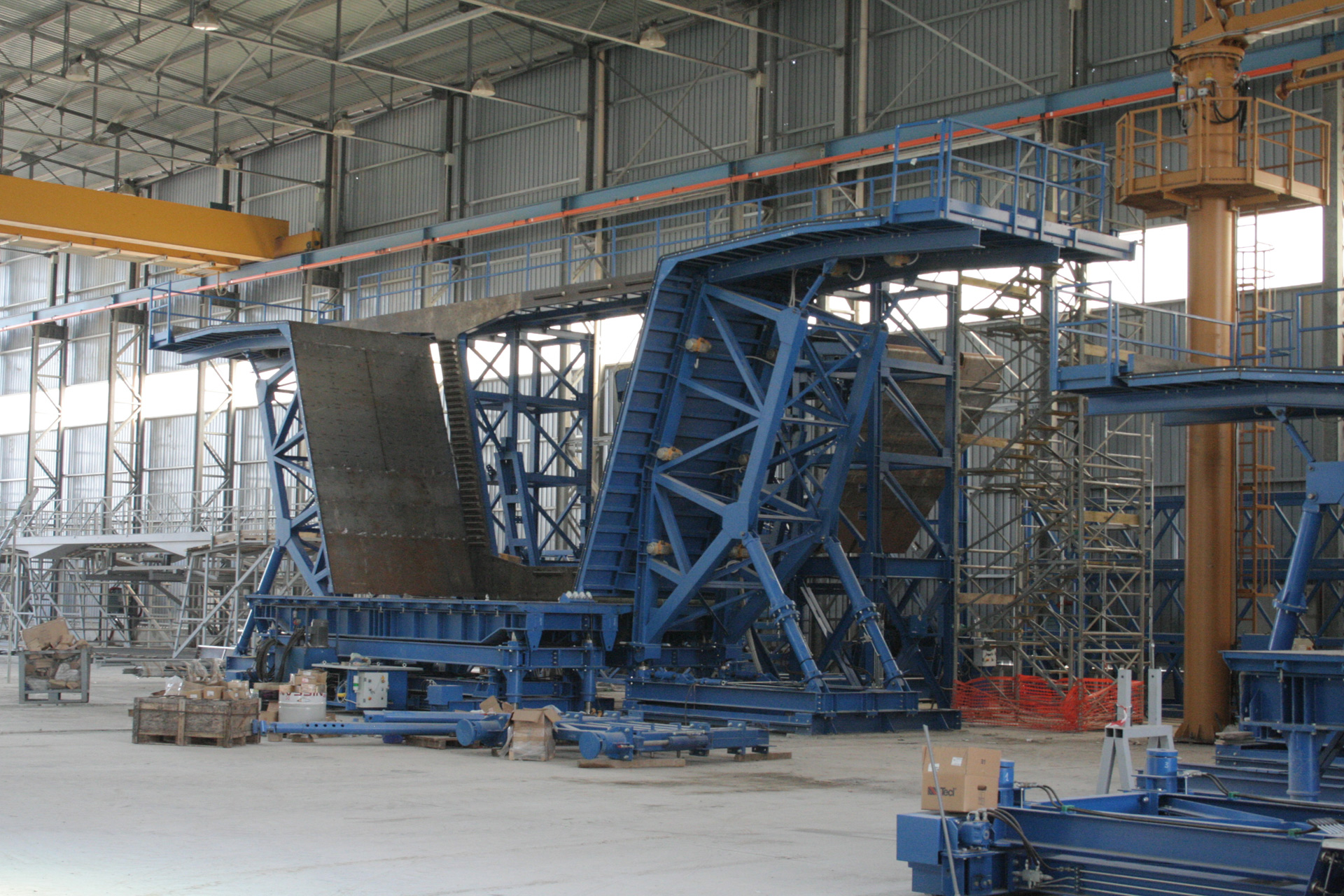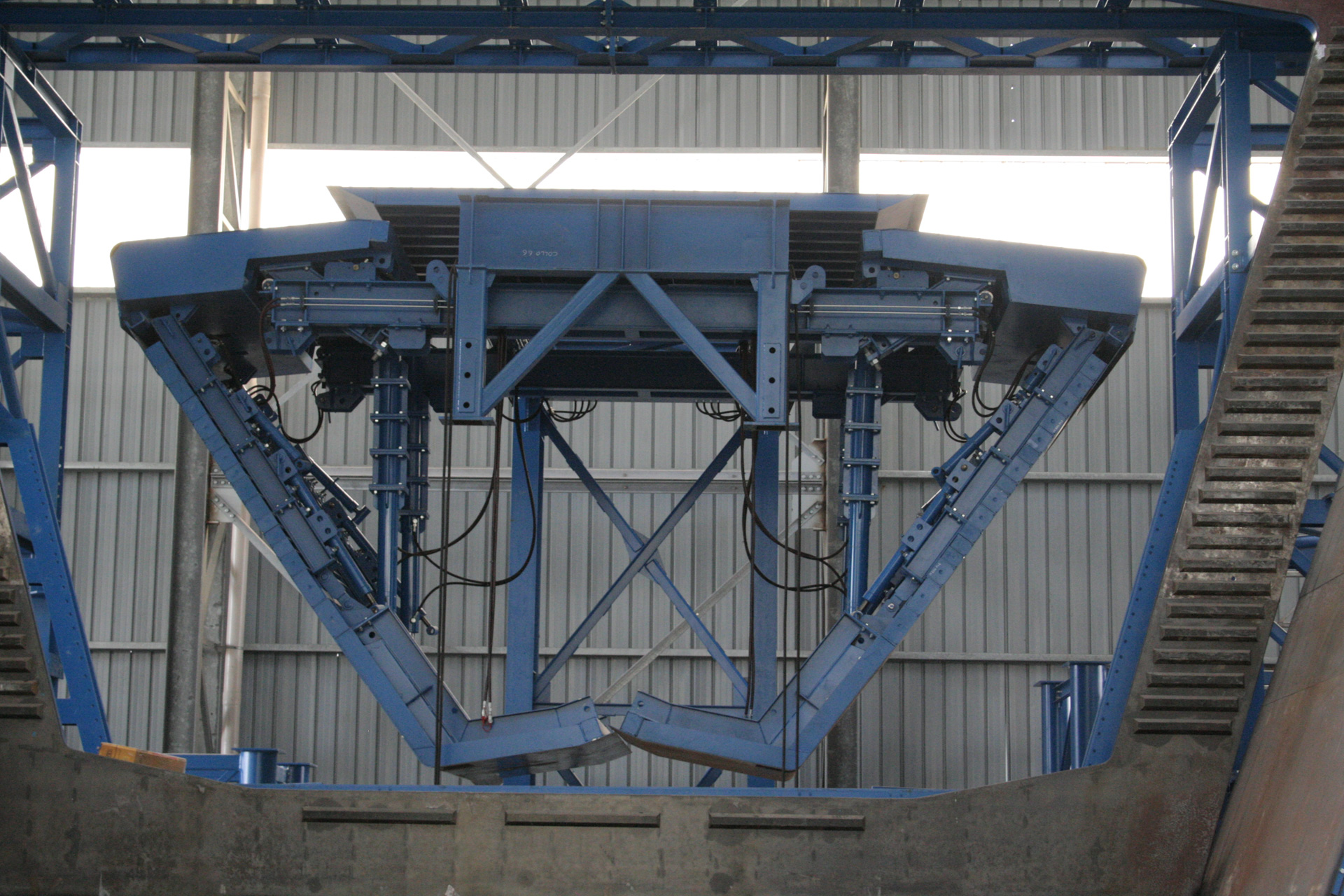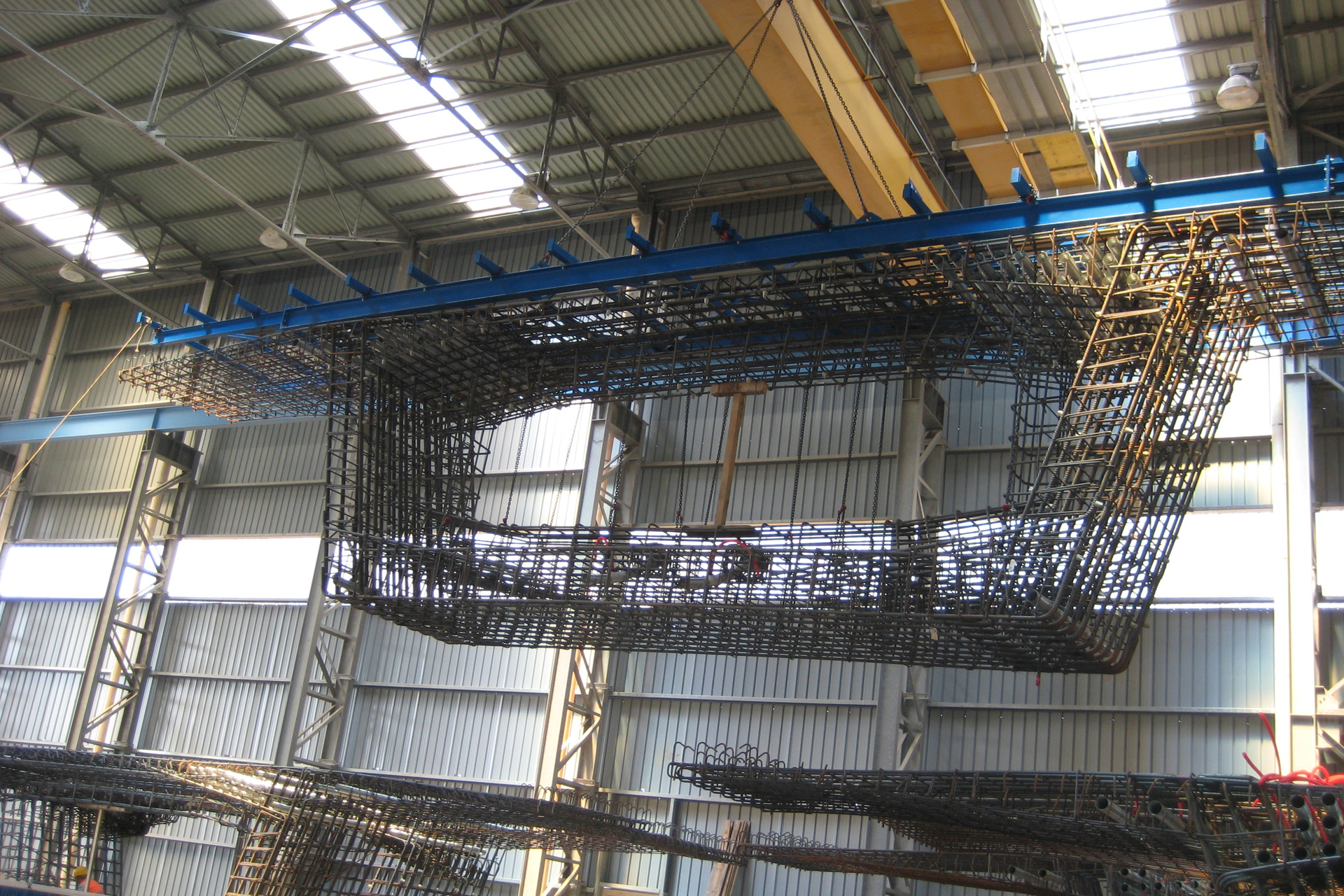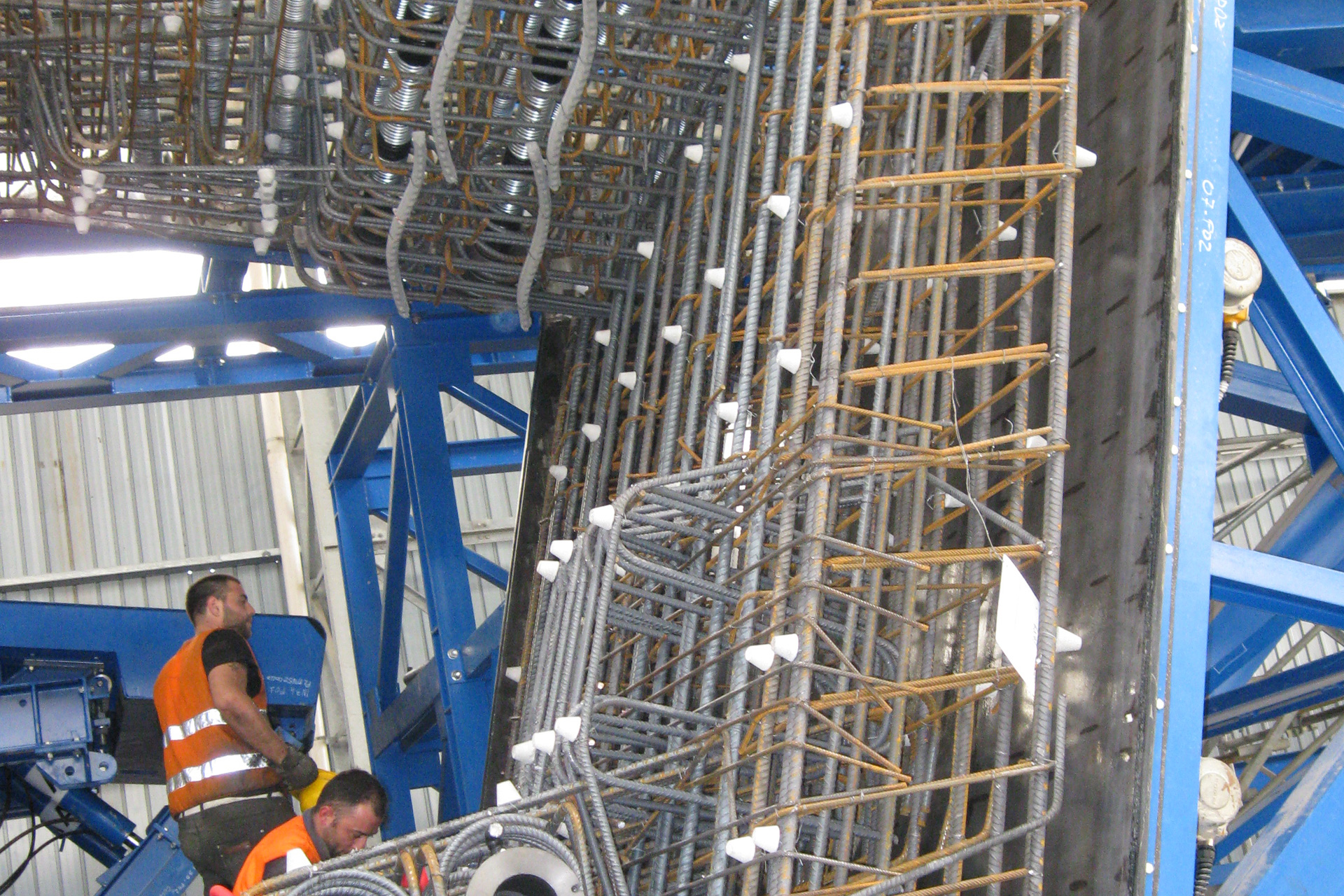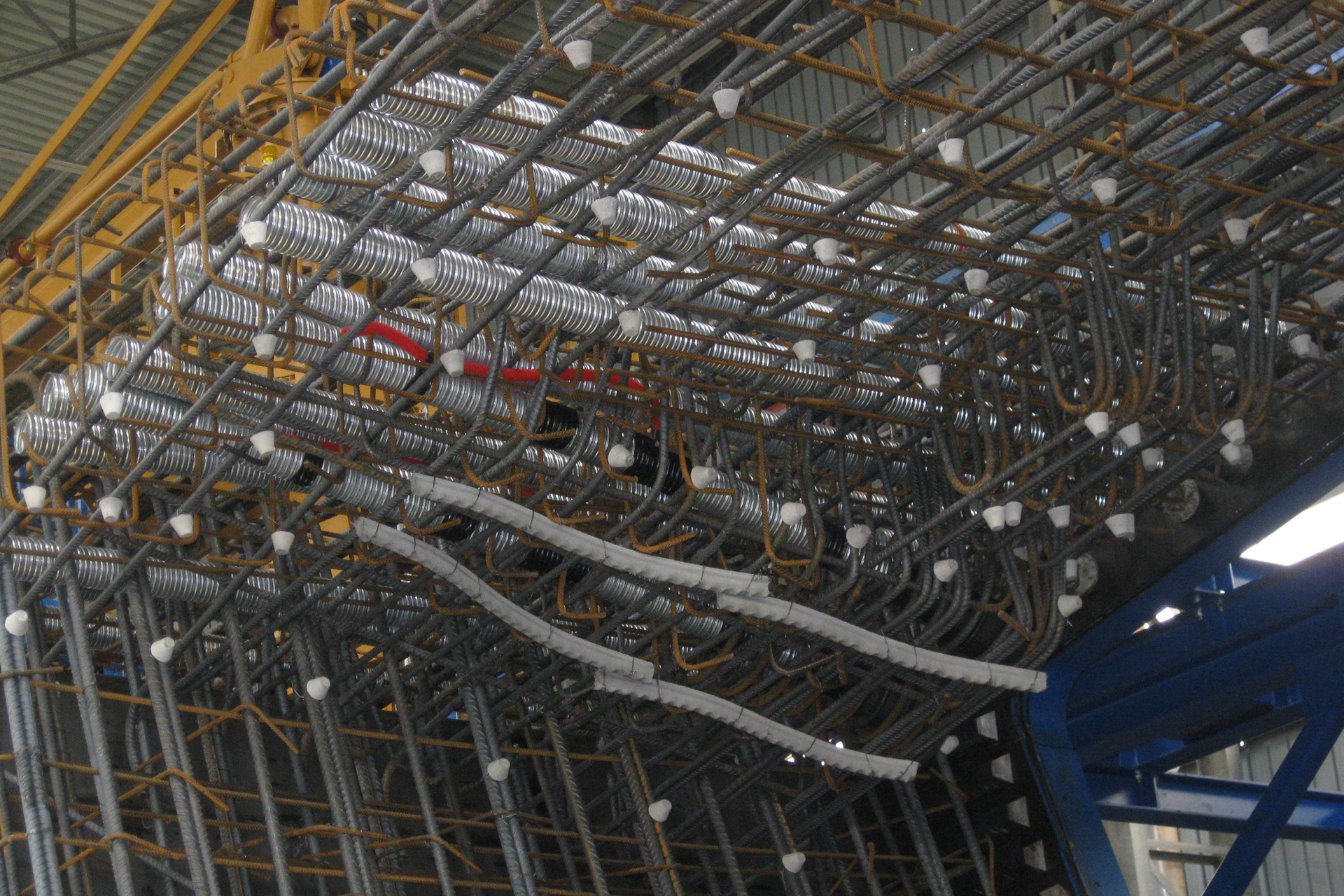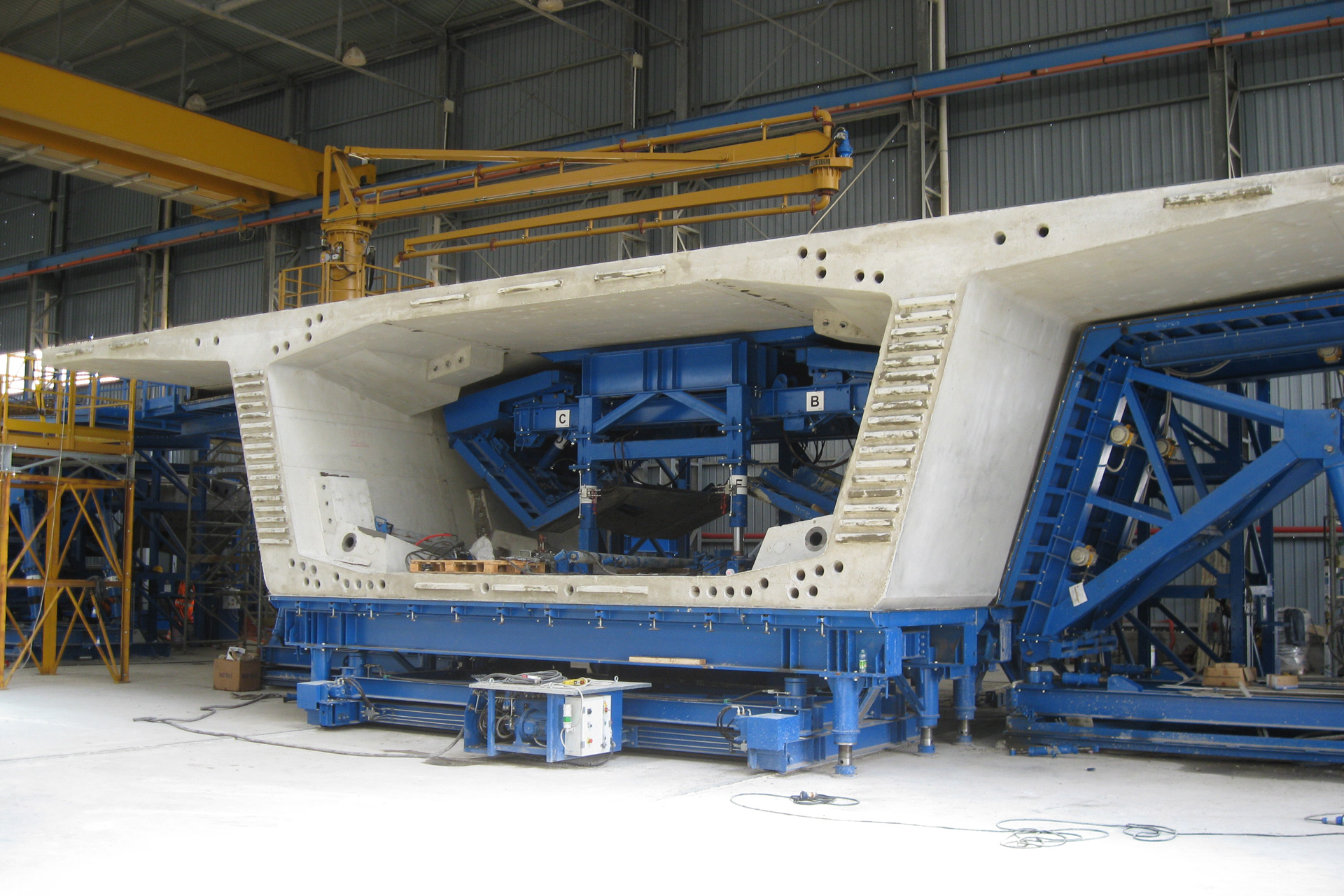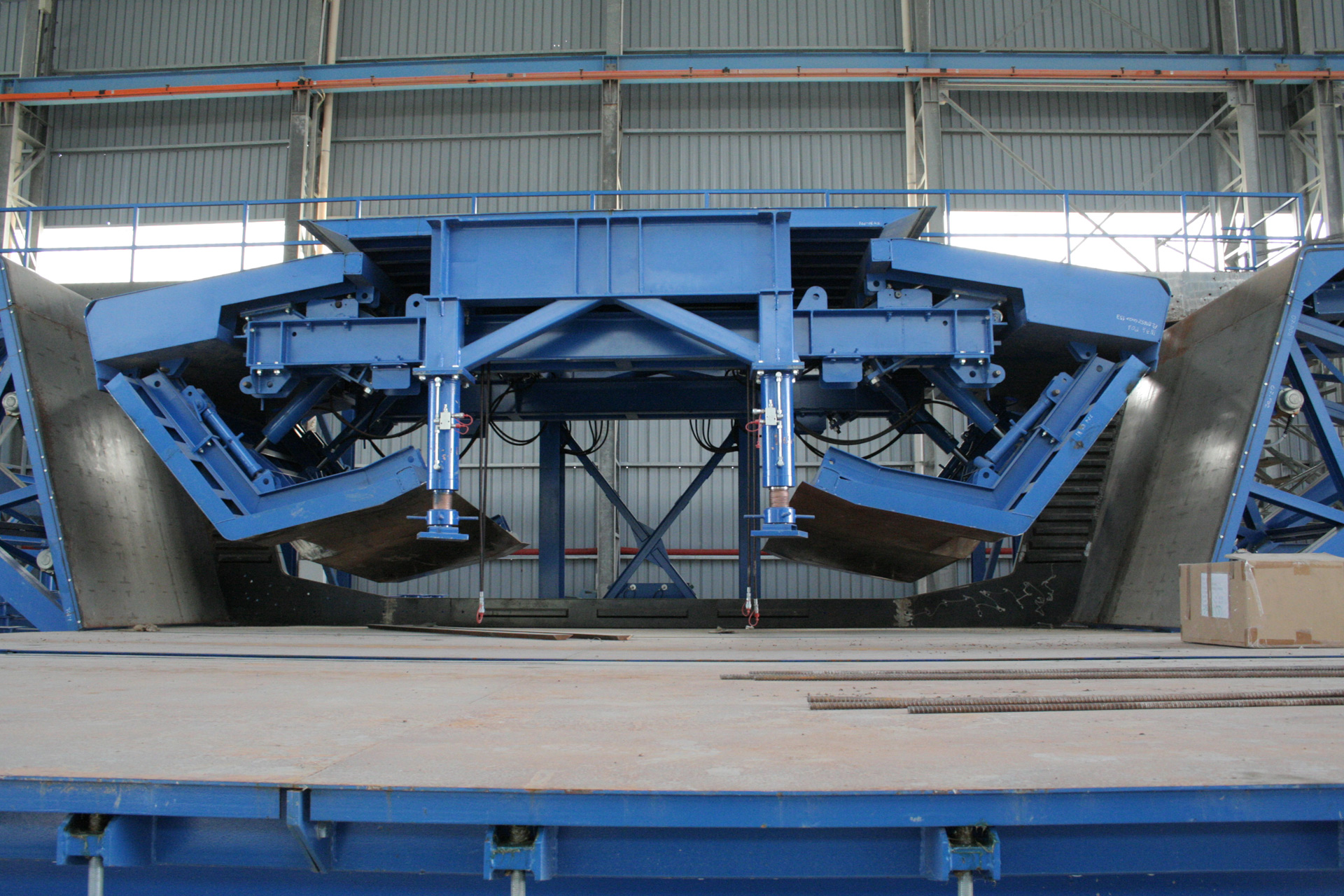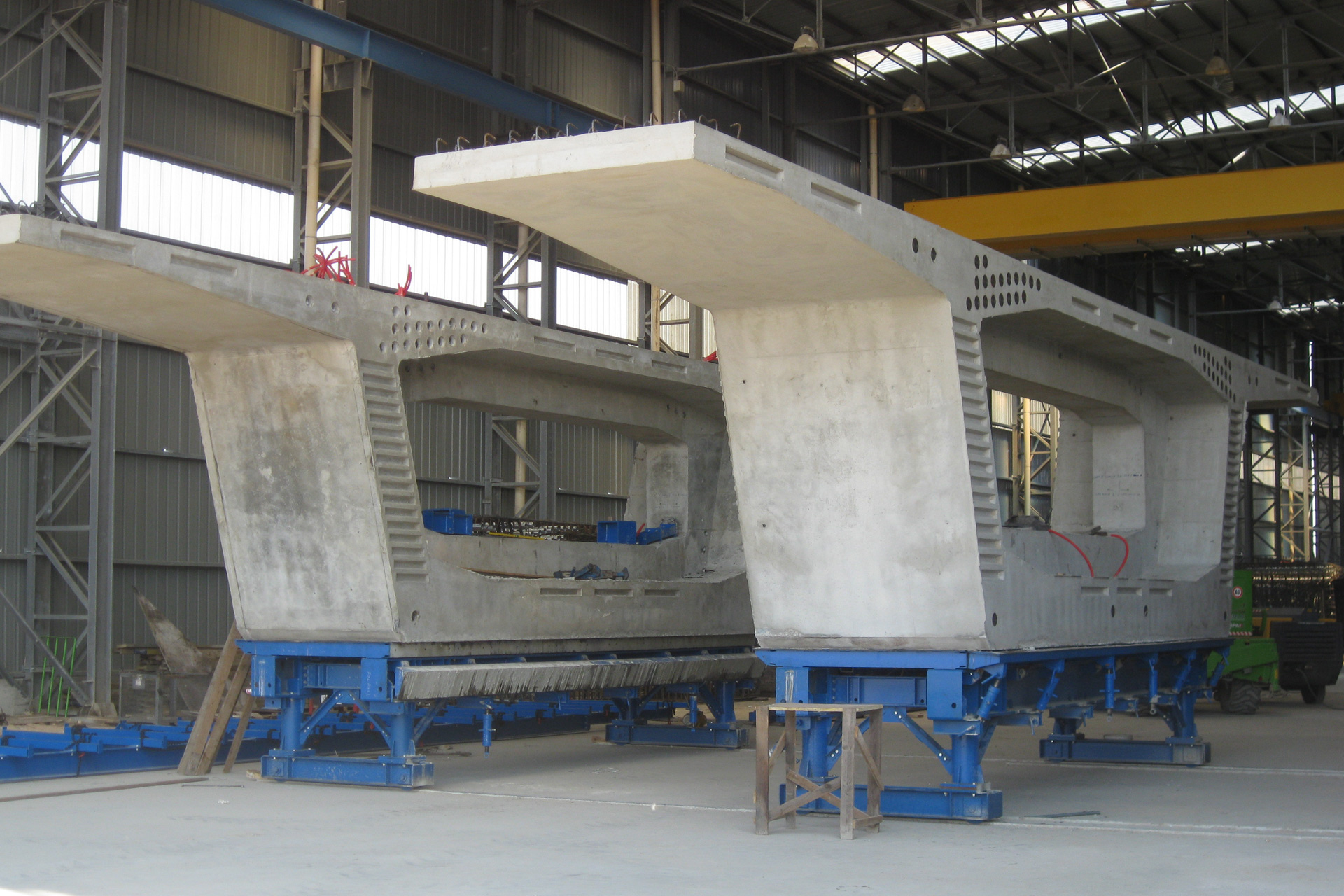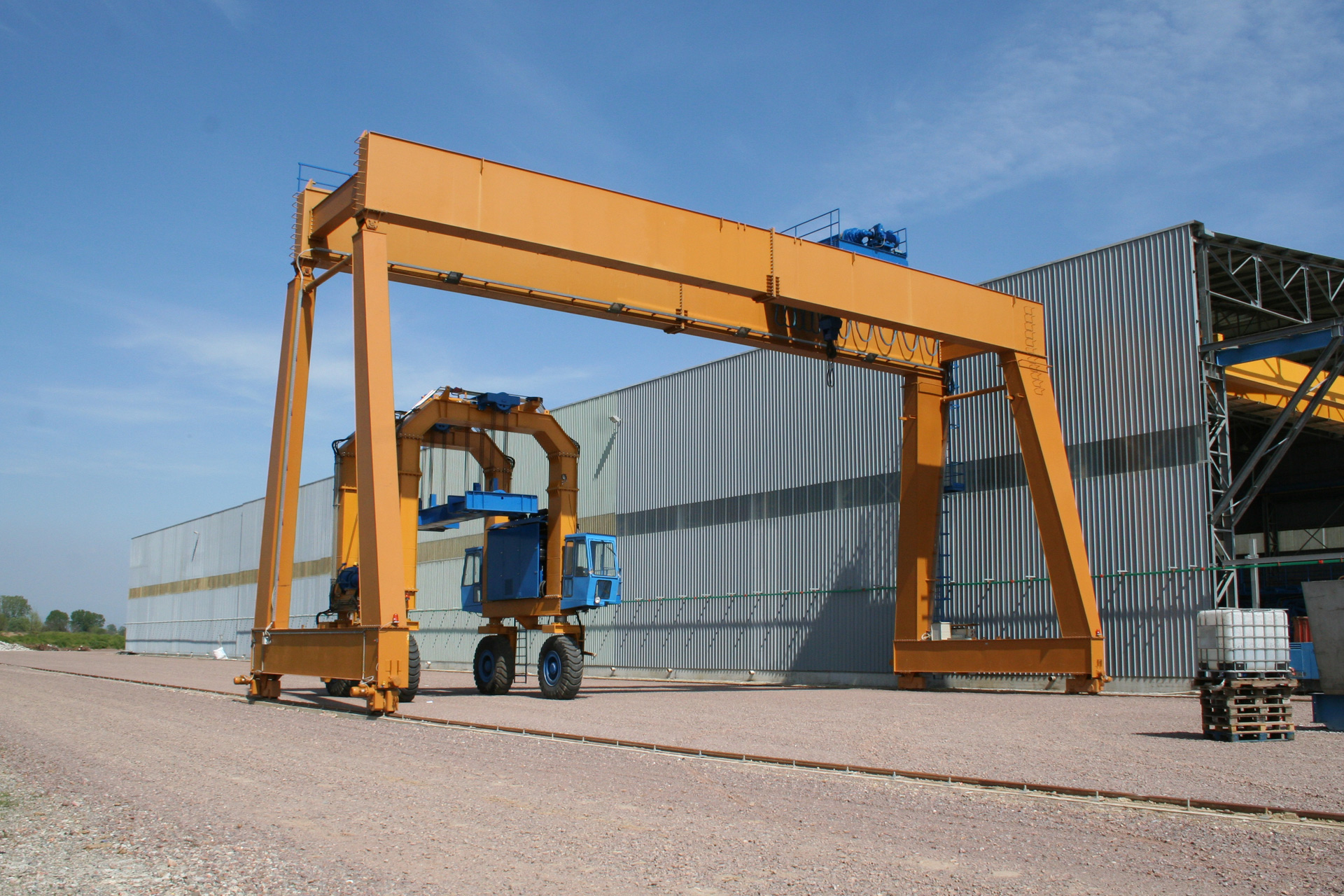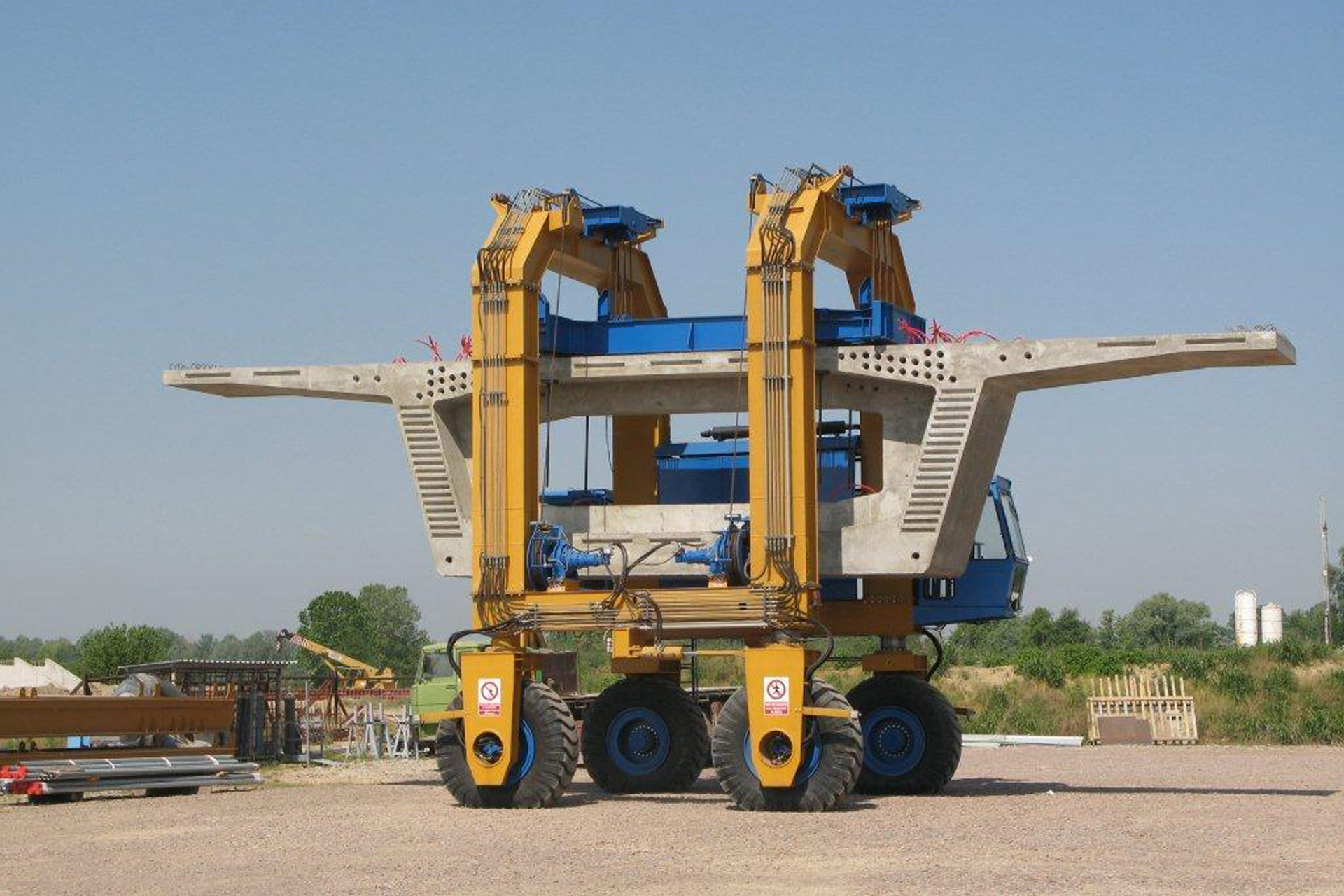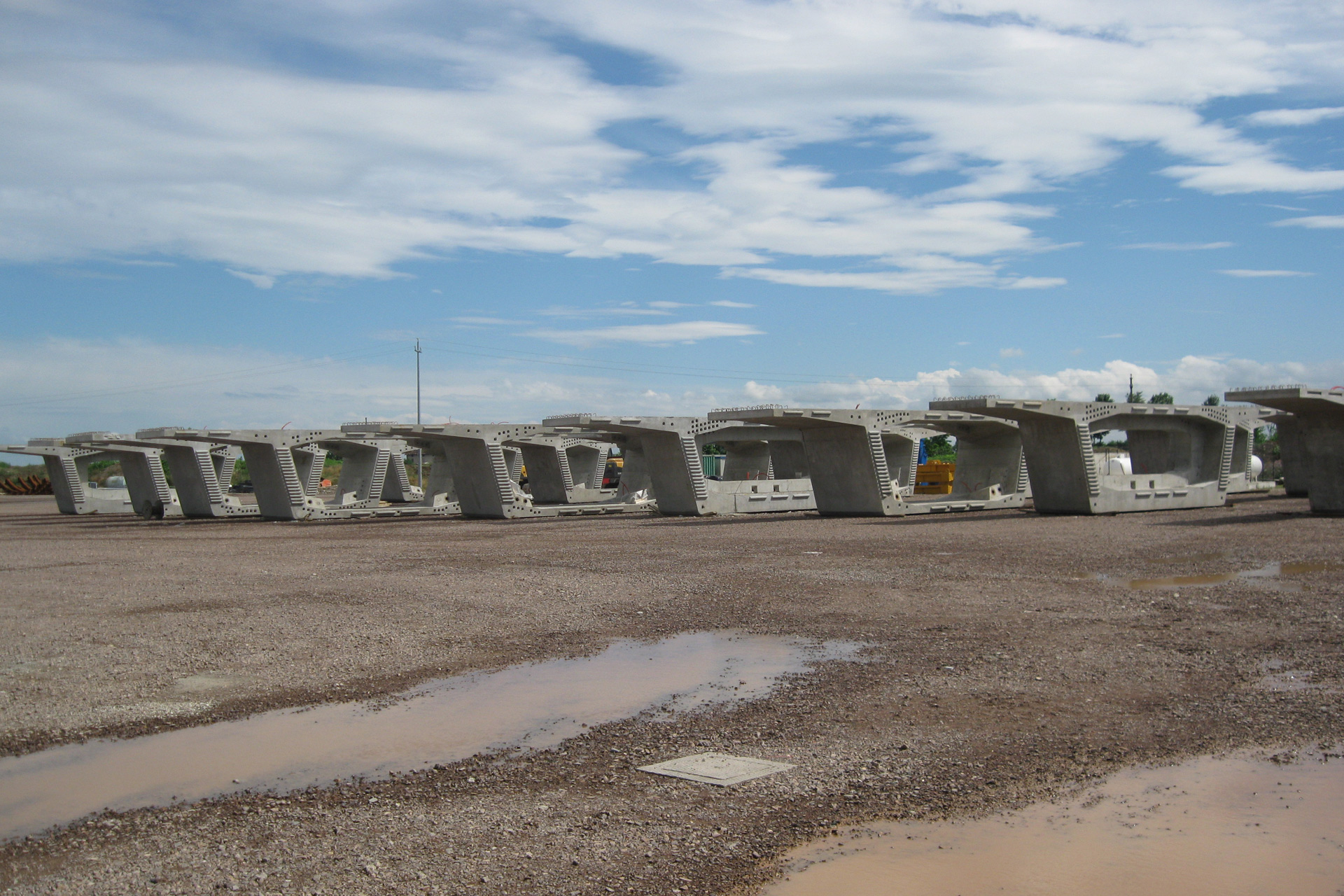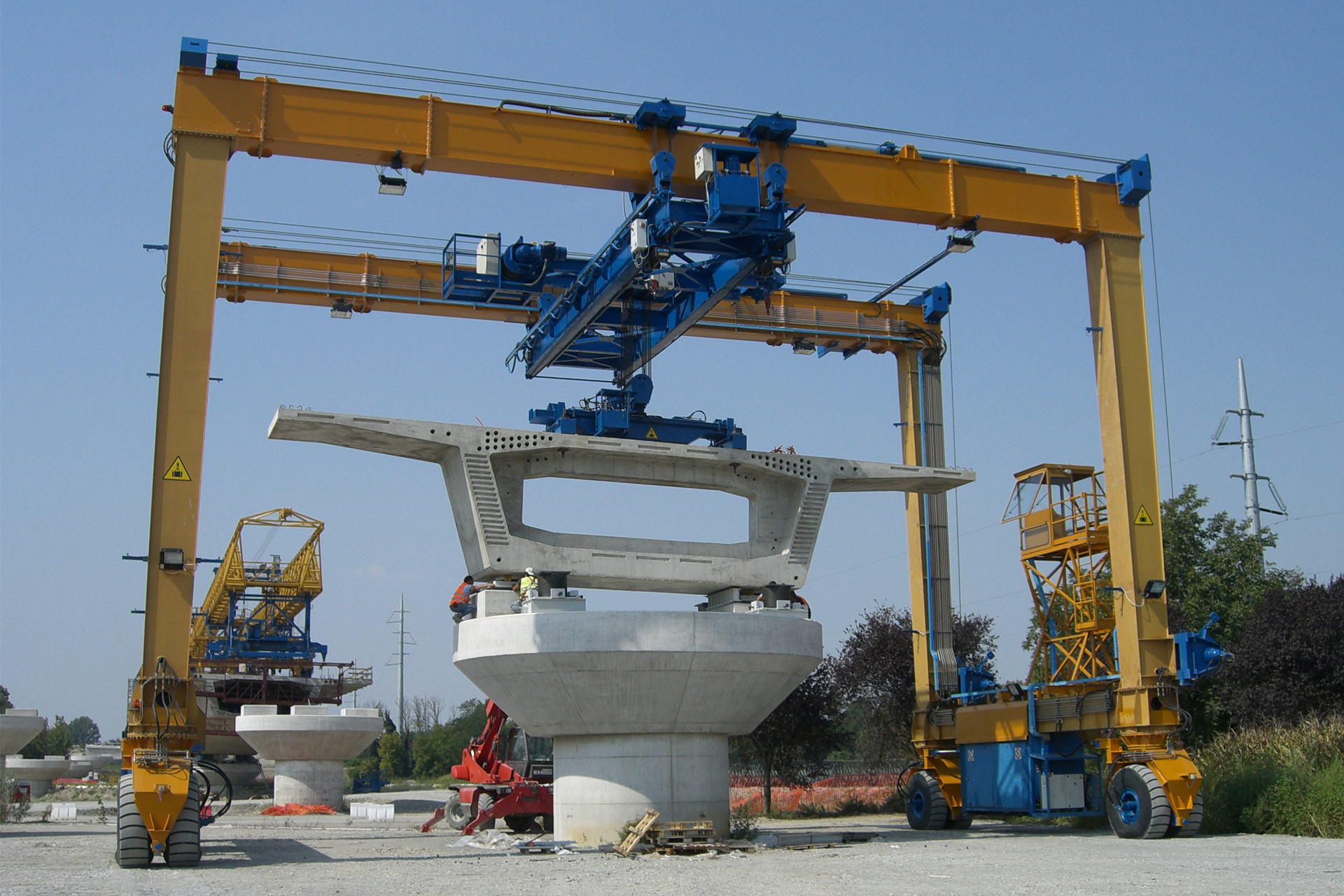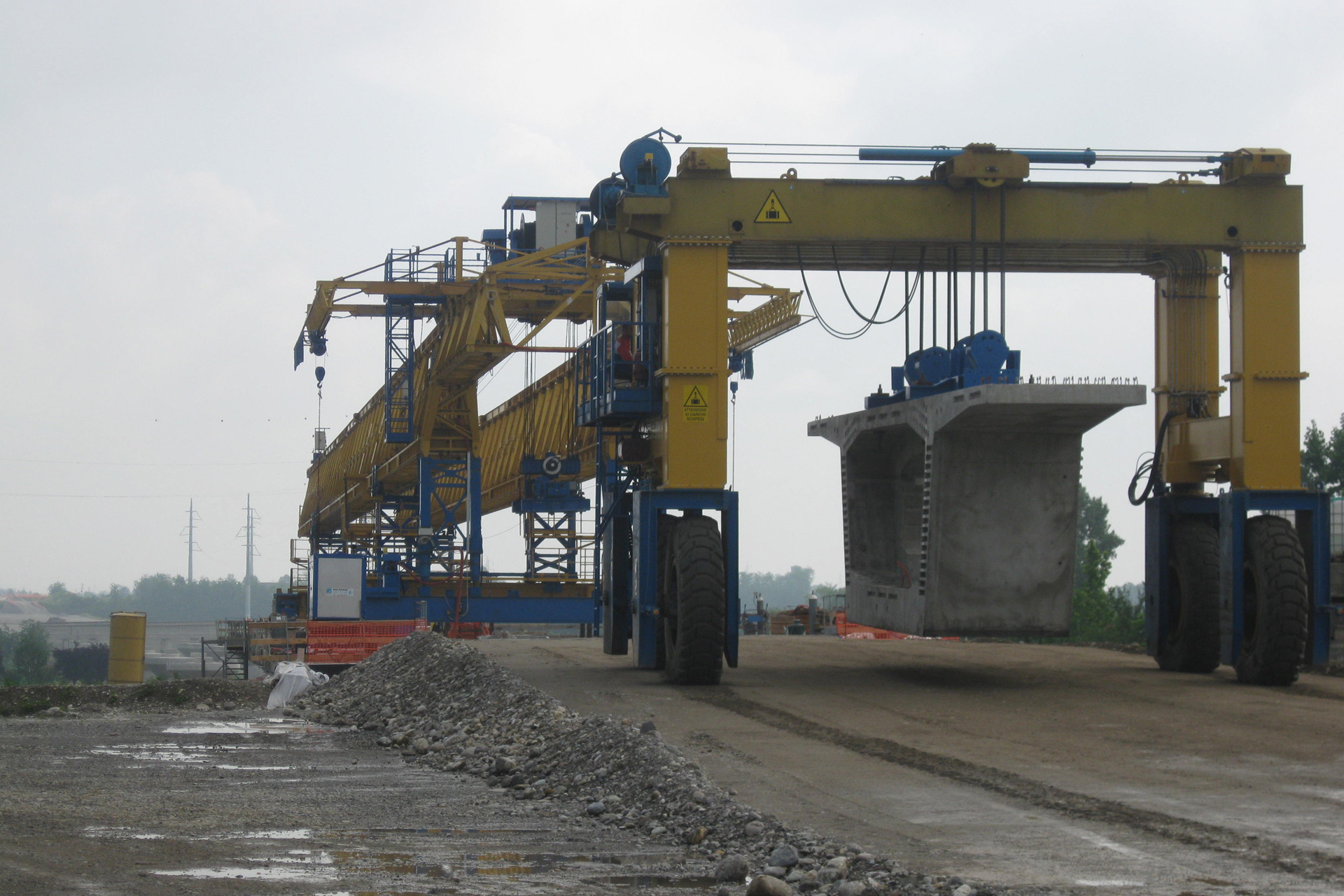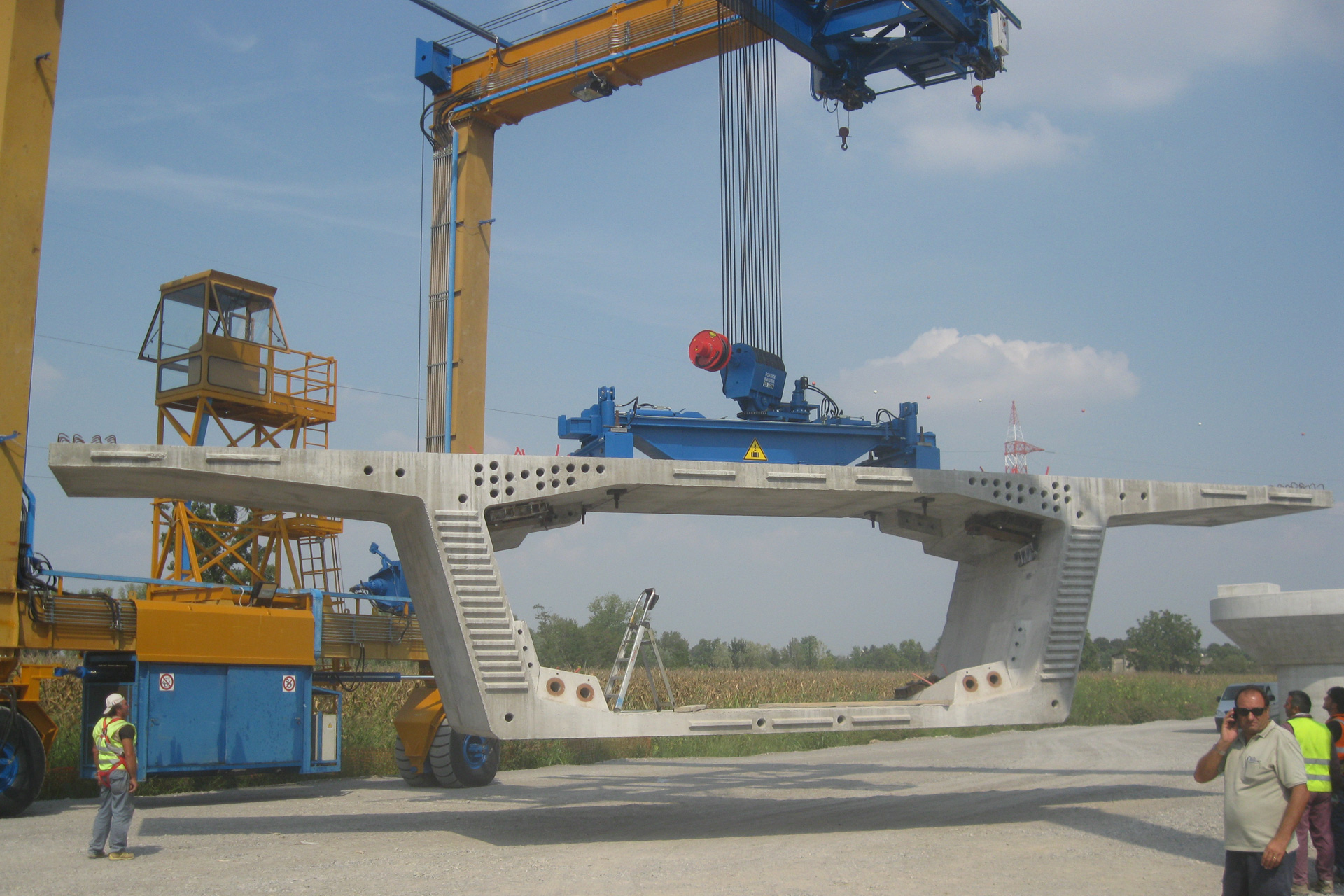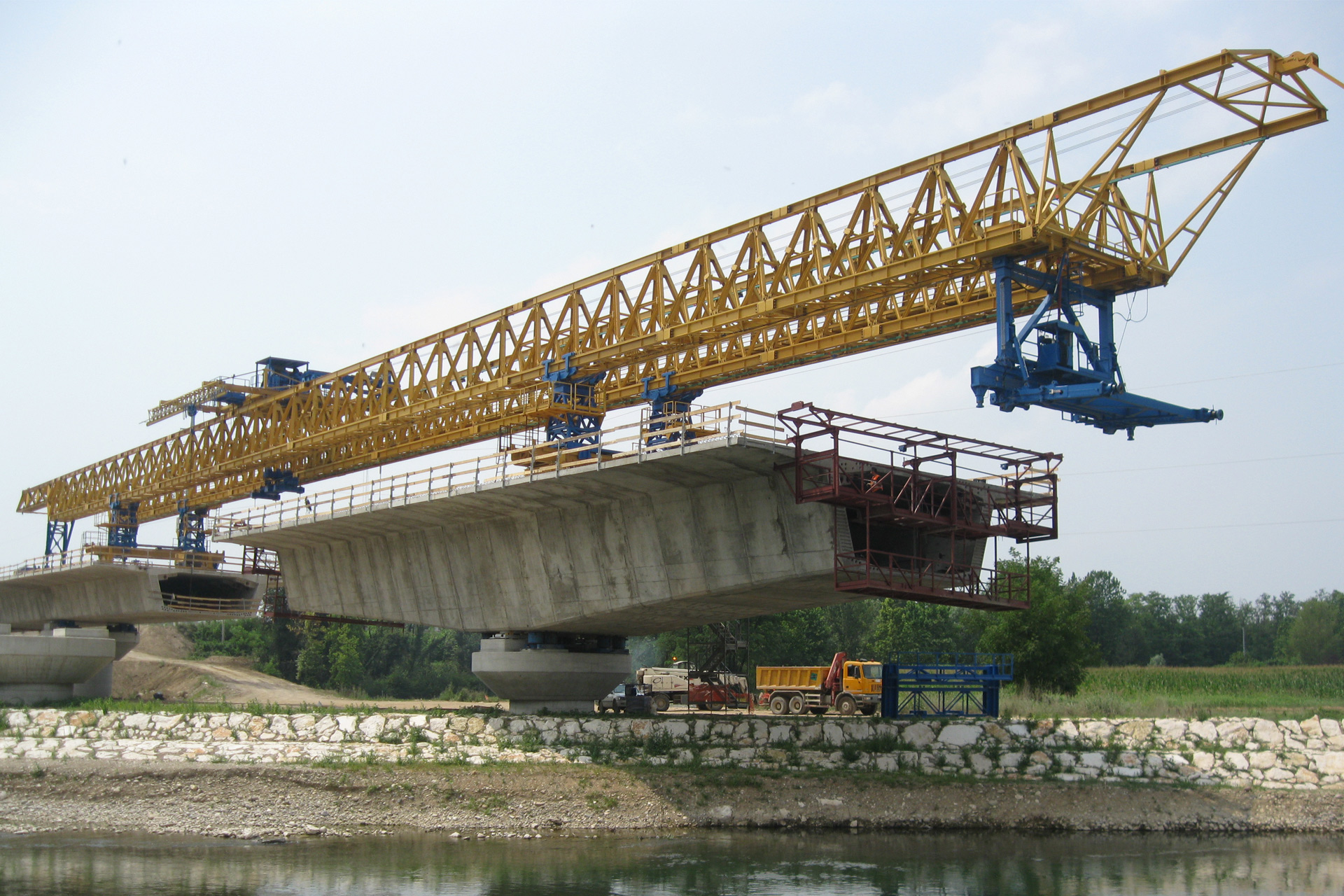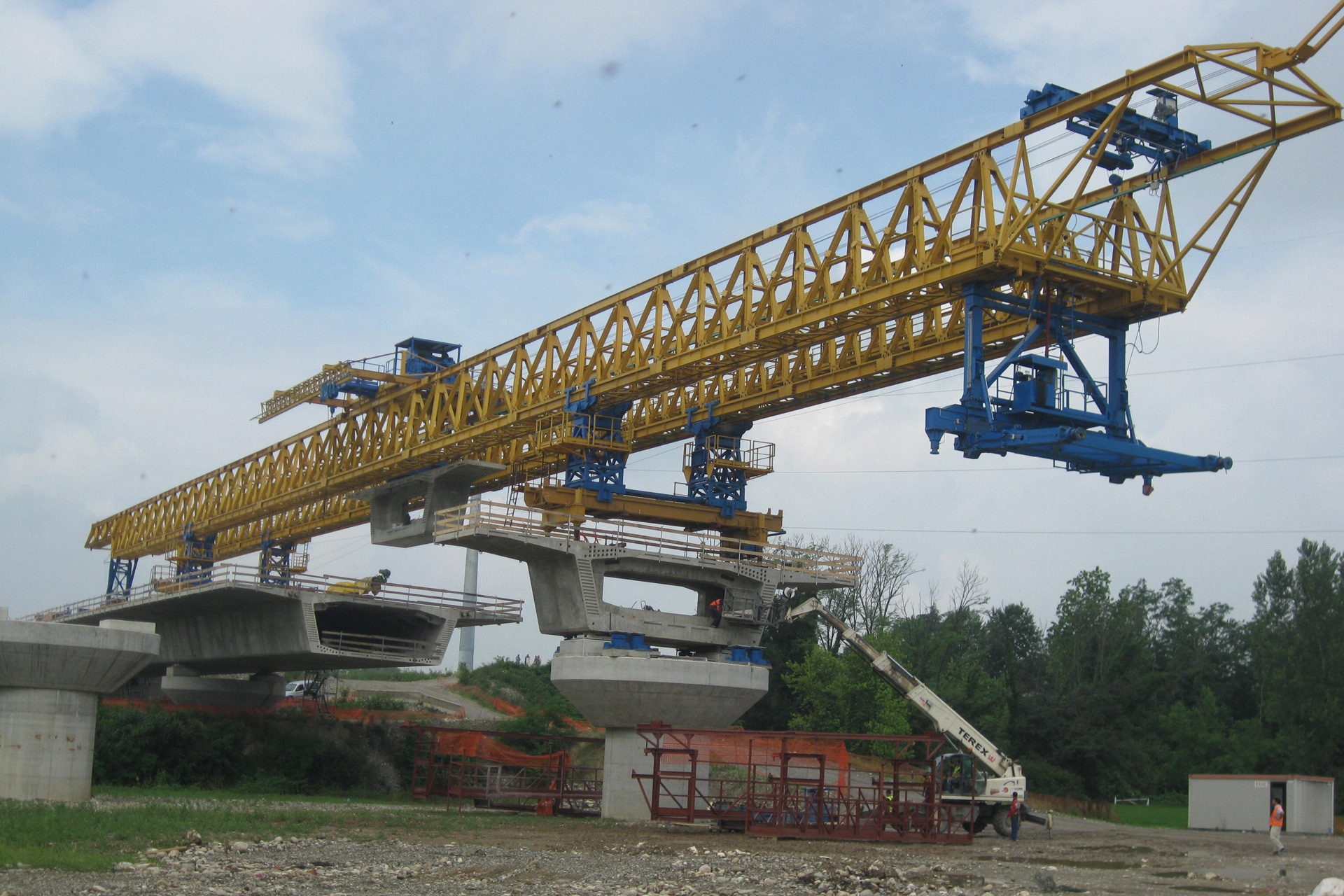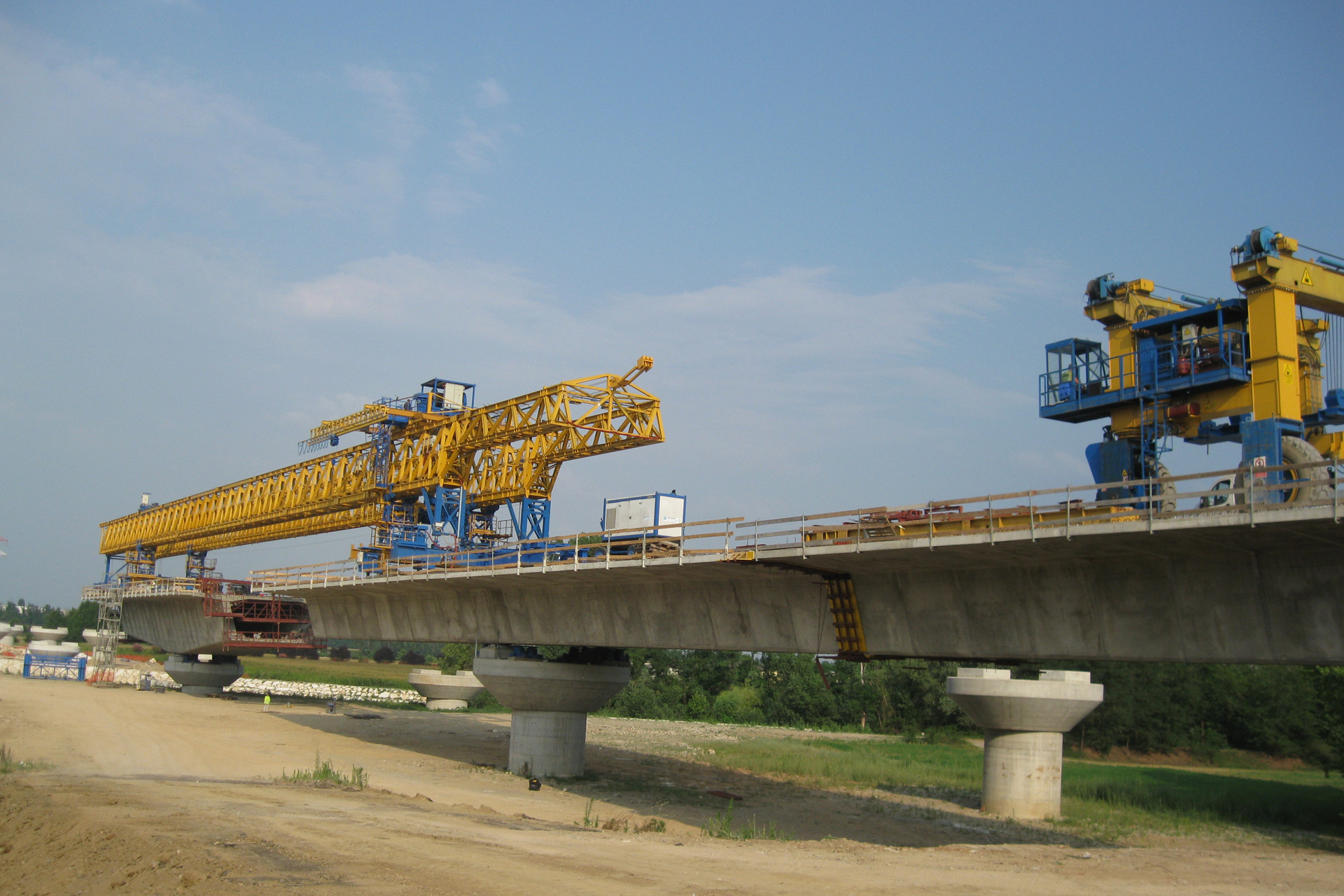 Opere complesse o di grandi dimensioni
Che ottimizziamo in termini di tempi di realizzazione ed economici