Piacenza Viaduct; Milan-Naples HS line Route Milan Bologna
Italy, Piacenza
2002-2006
High Speed ​​Railway Path
Full span con carrovaro. Peso travi 979 ton
Project Information
The Piacenza 1 and Piacenza 2 viaducts are two of the main viaducts along the Milan-Naples High Speed ​​Railway Line, Milan-Bologna section, which winds for a length of about 182 km across the Po Valley, involving the provinces of Milan, Lodi, Piacenza, Parma, Reggio Emilia, Modena and Bologna.
The viaducts, located in the province of Piacenza, of 2,521 and 2,582 meters in length respectively, consist of 81 spans of 33.1 meters and 1 span of 21.8 m plus 3 special steel-concrete spans with of 40, 38 and 50 meters.
Each of the 33.1 and 21.8 meter spans of the deck consist of a prefabricated two-cell reinforced concrete post-tensioned beam weighing 970 tons.
The beams are made in a prefabrication site located near the railway axis, a site divided into four zones, depending on the operations carried out there; the prefabrication area, the assembly area of ​​the slow and prestressing reinforcements, the concrete mixing plant and the storage area.
The first two areas are built inside two longitudinally adjacent metal sheds approximately 100 meters long and 22 meters wide each.
The 970 ton prefabricated beam launching system consists of the following equipment:
Transport trolleys
Launching equipment
The transport trolleys, having taken the beam from the storage area, transport it along the embankment and the deck already built up to the launching equipment positioned astride the span to be launched.
The trolleys then slide below the launching equipment and inside the underbridge, and after lifting the beam by means of the equipment winches, they move back out of the underbridge and return to the prefabrication area for the removal of a new beam.
At this point, the advancement of the under-bridge and then the installation of the prefabricated beam is carried out; once the beam launching operations have been completed, the launching equipment advances on the underbridge positioning itself for a new launch.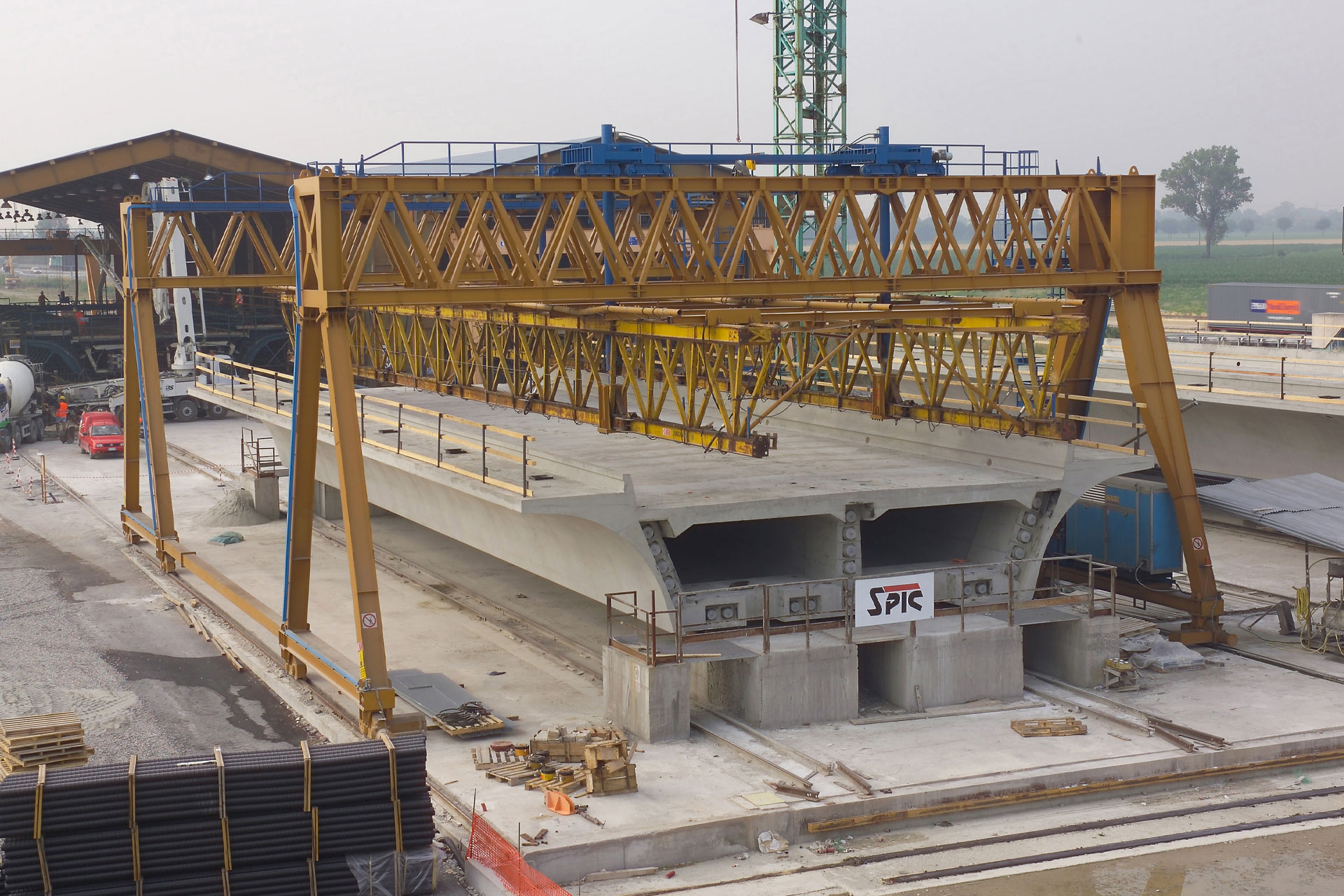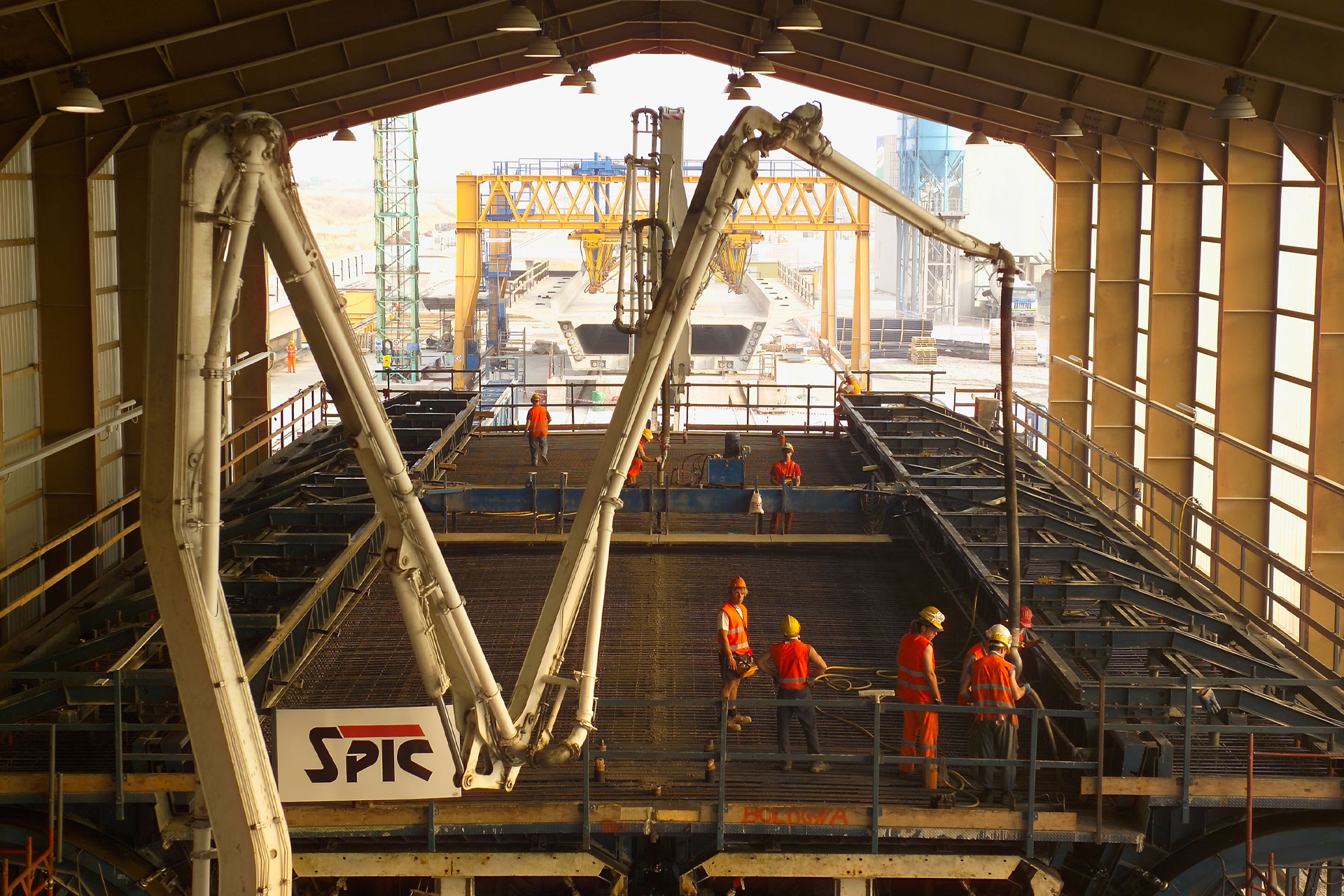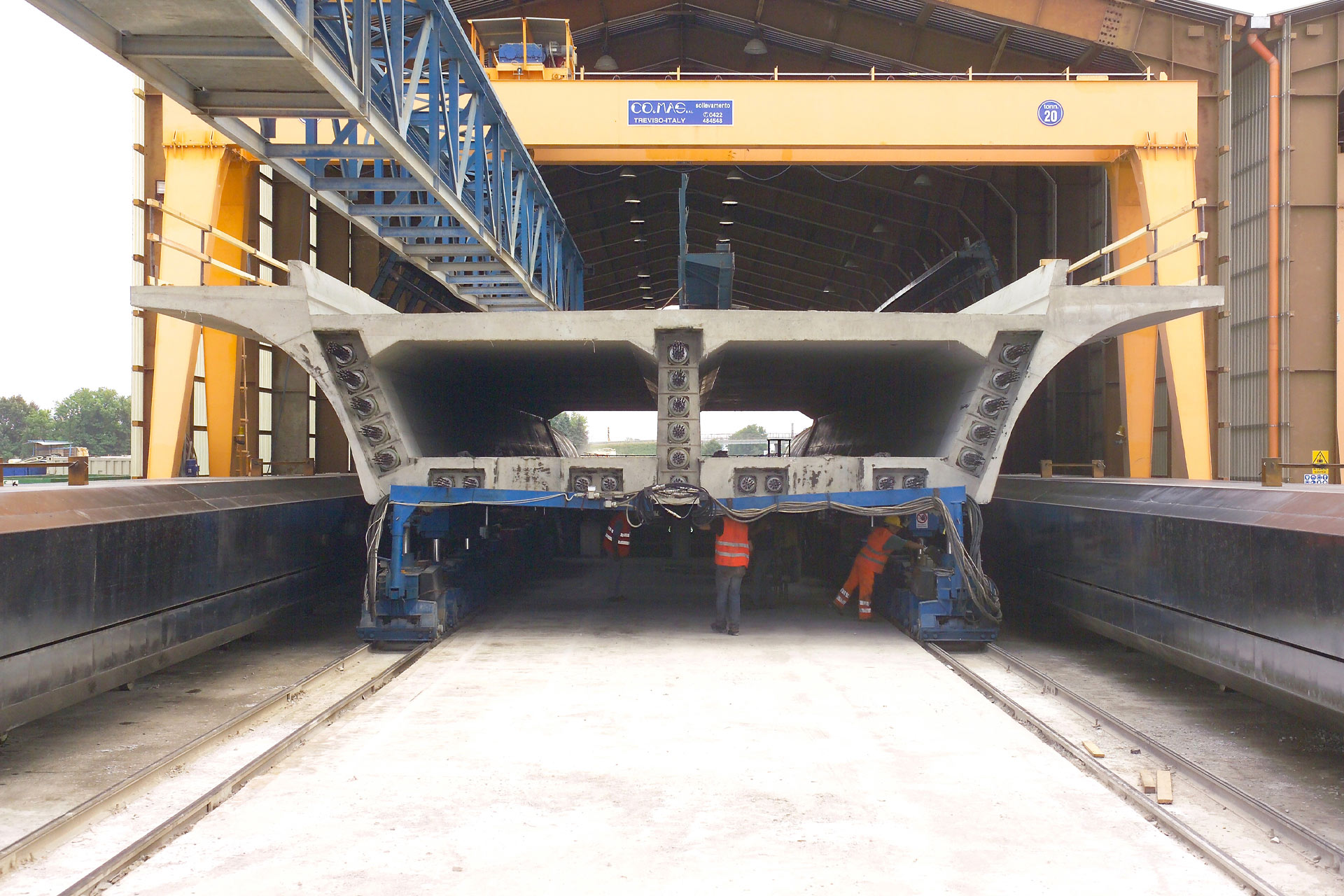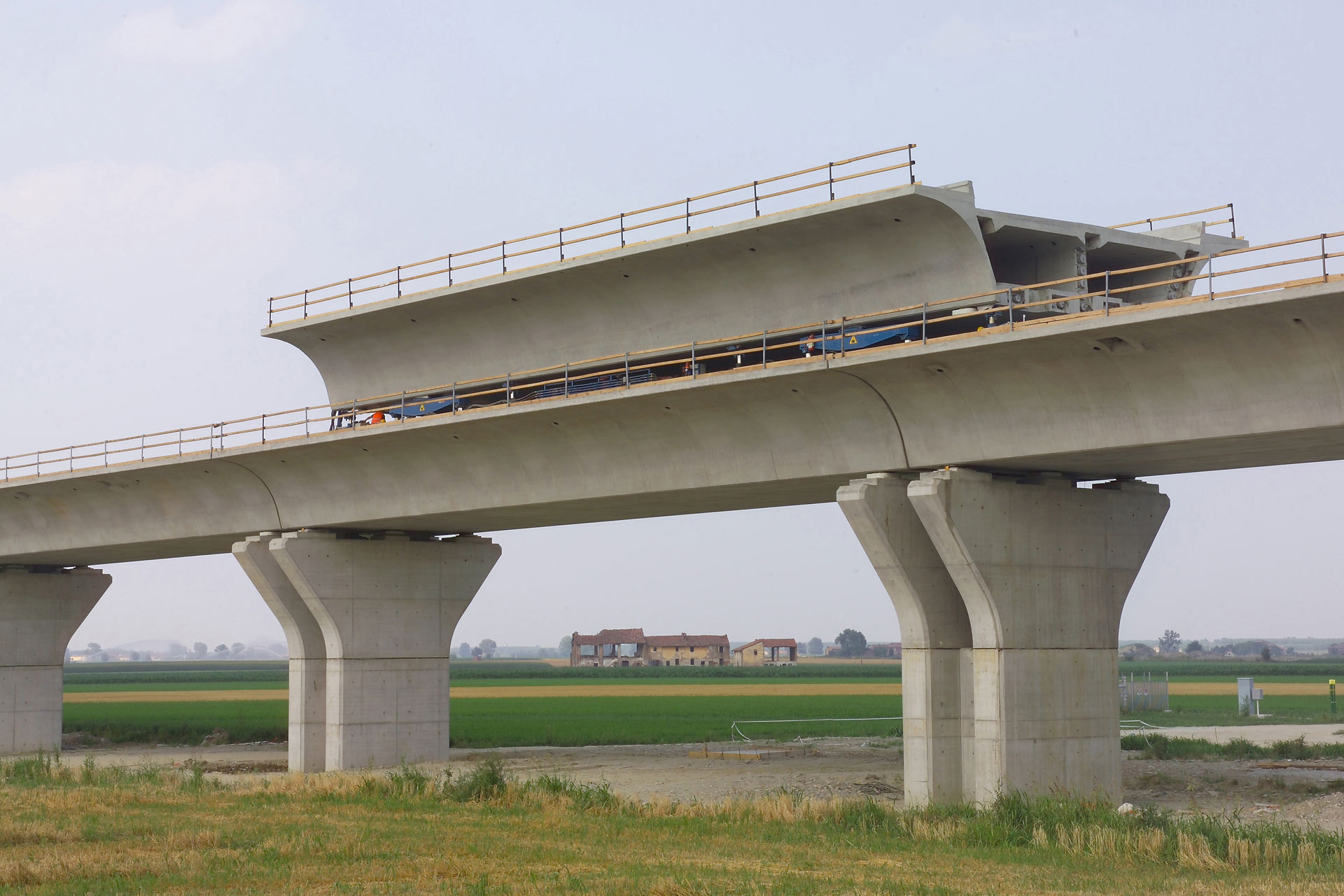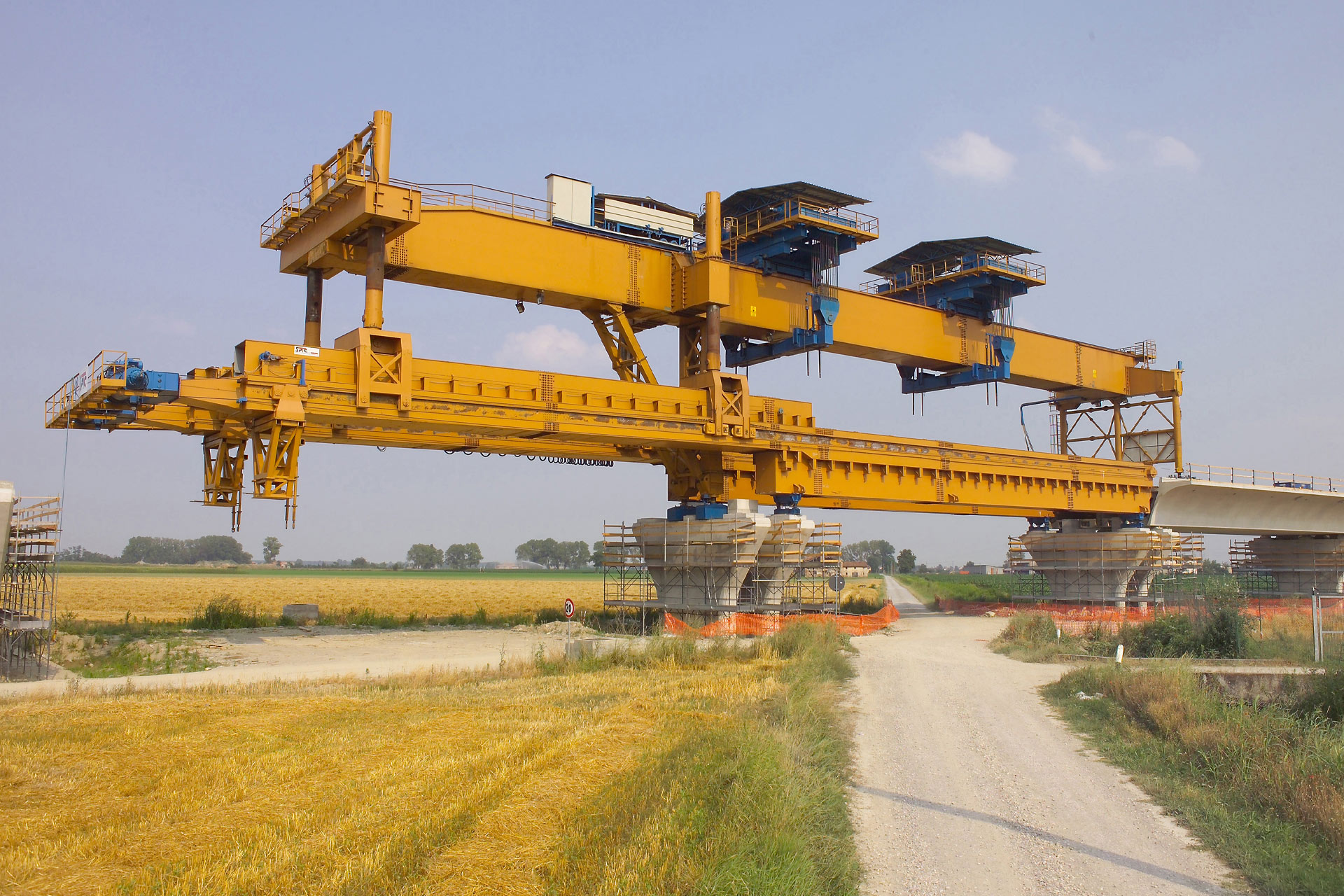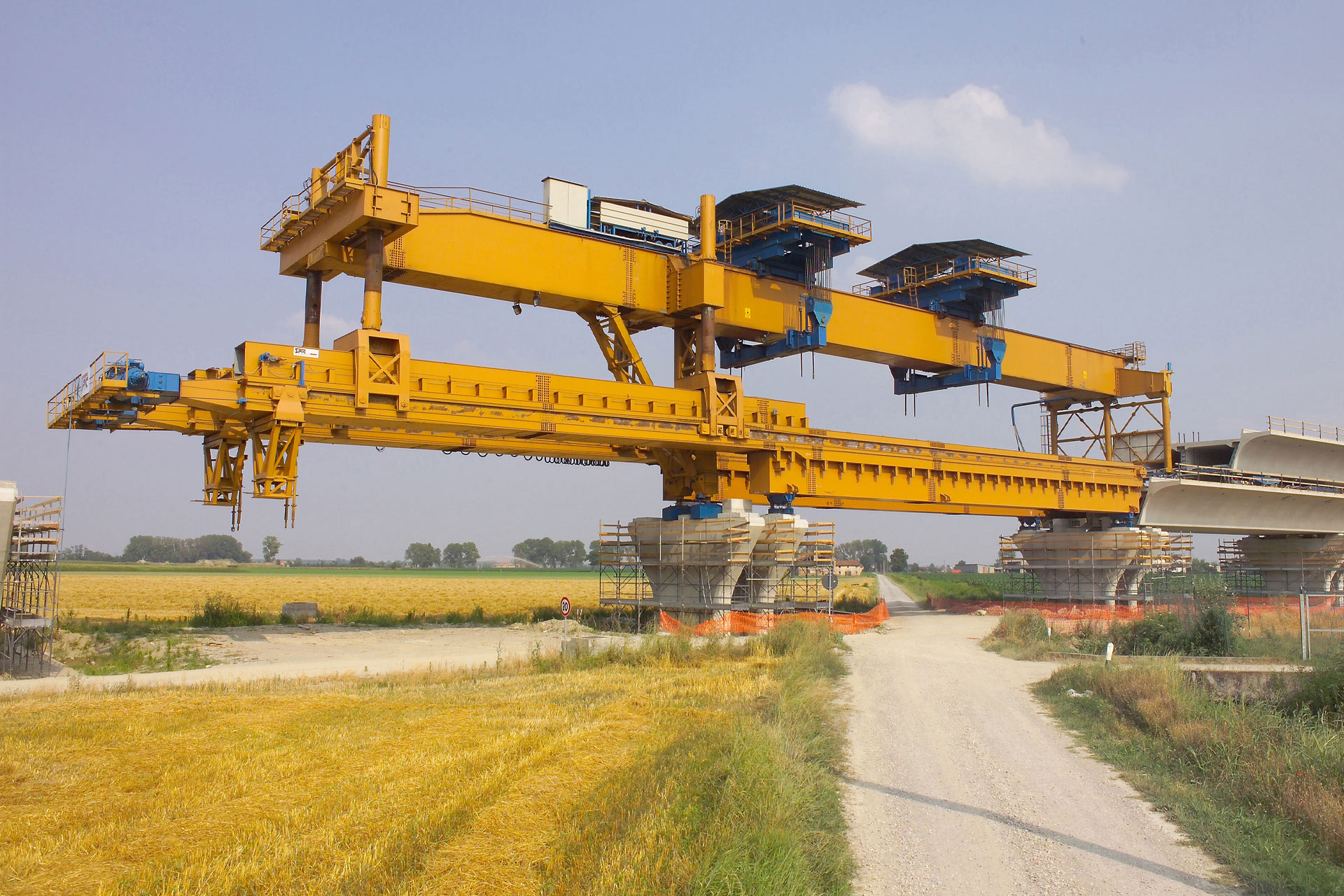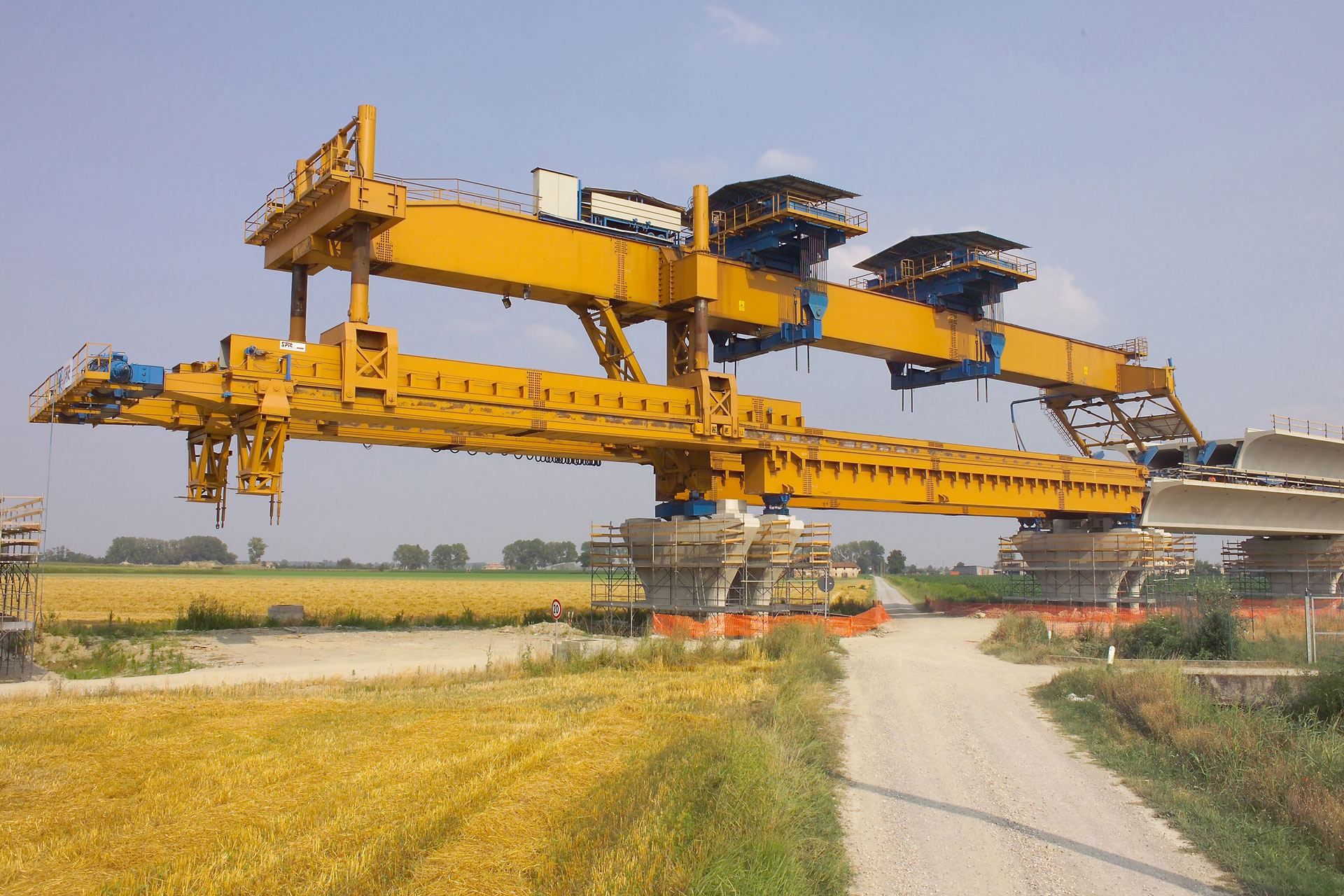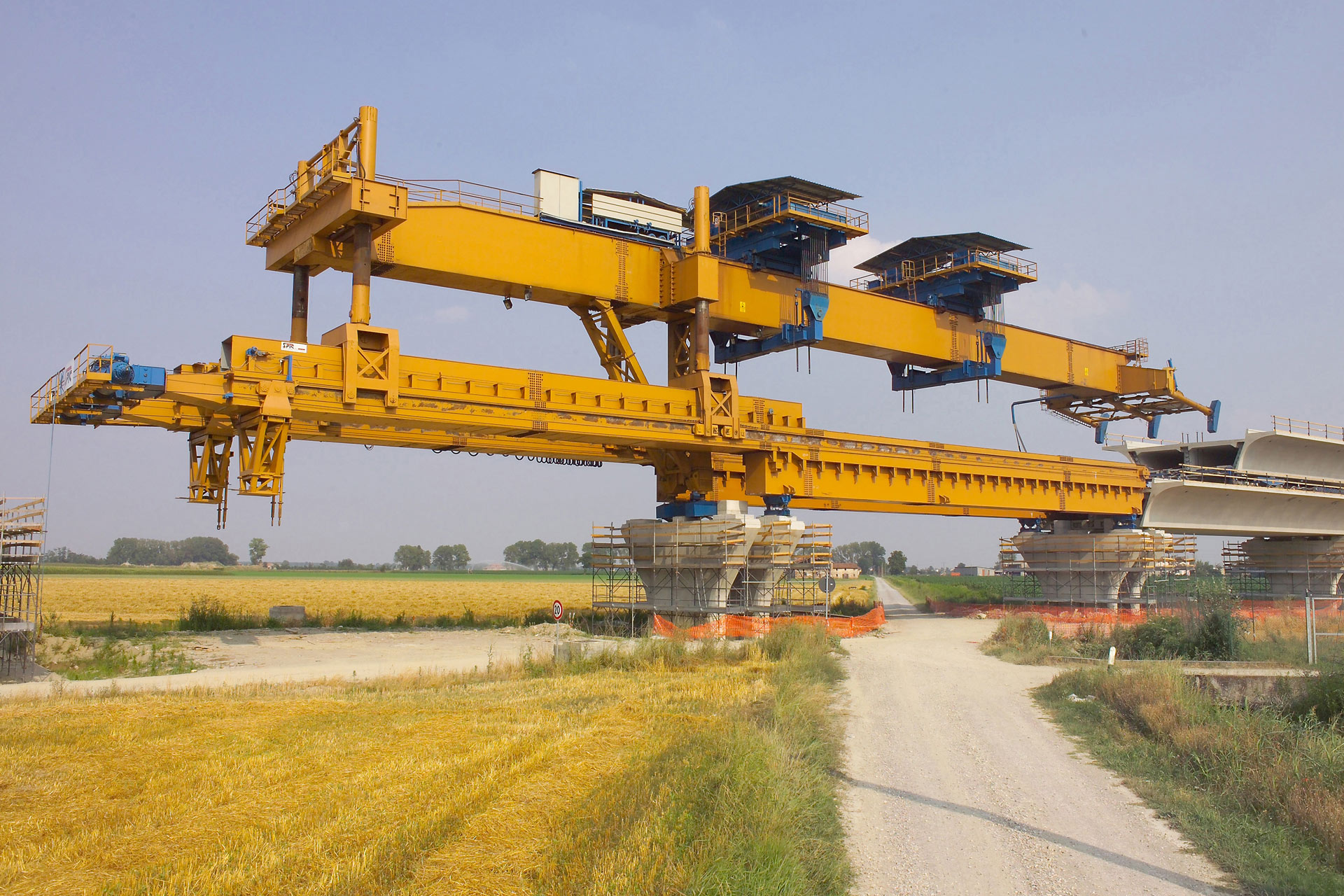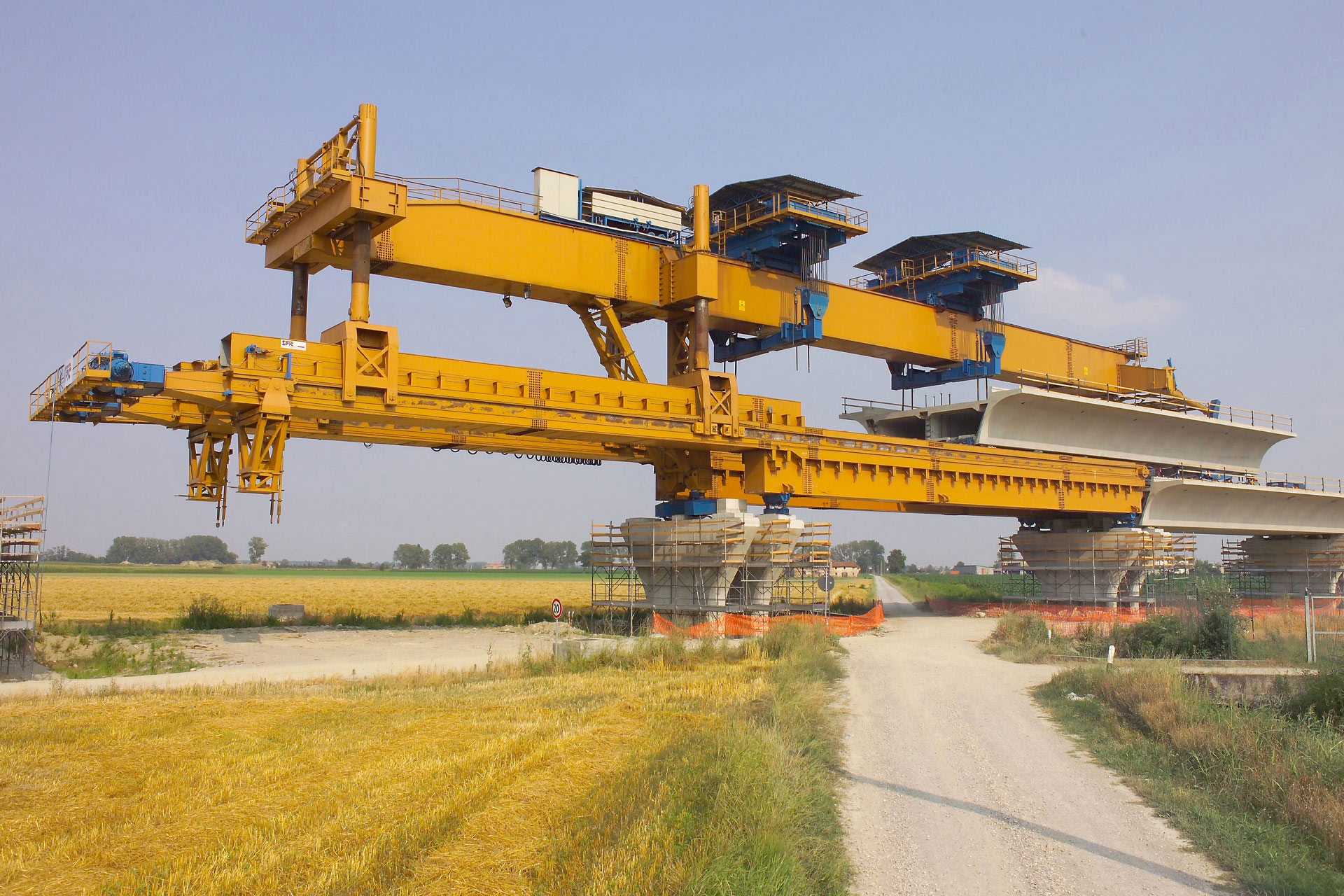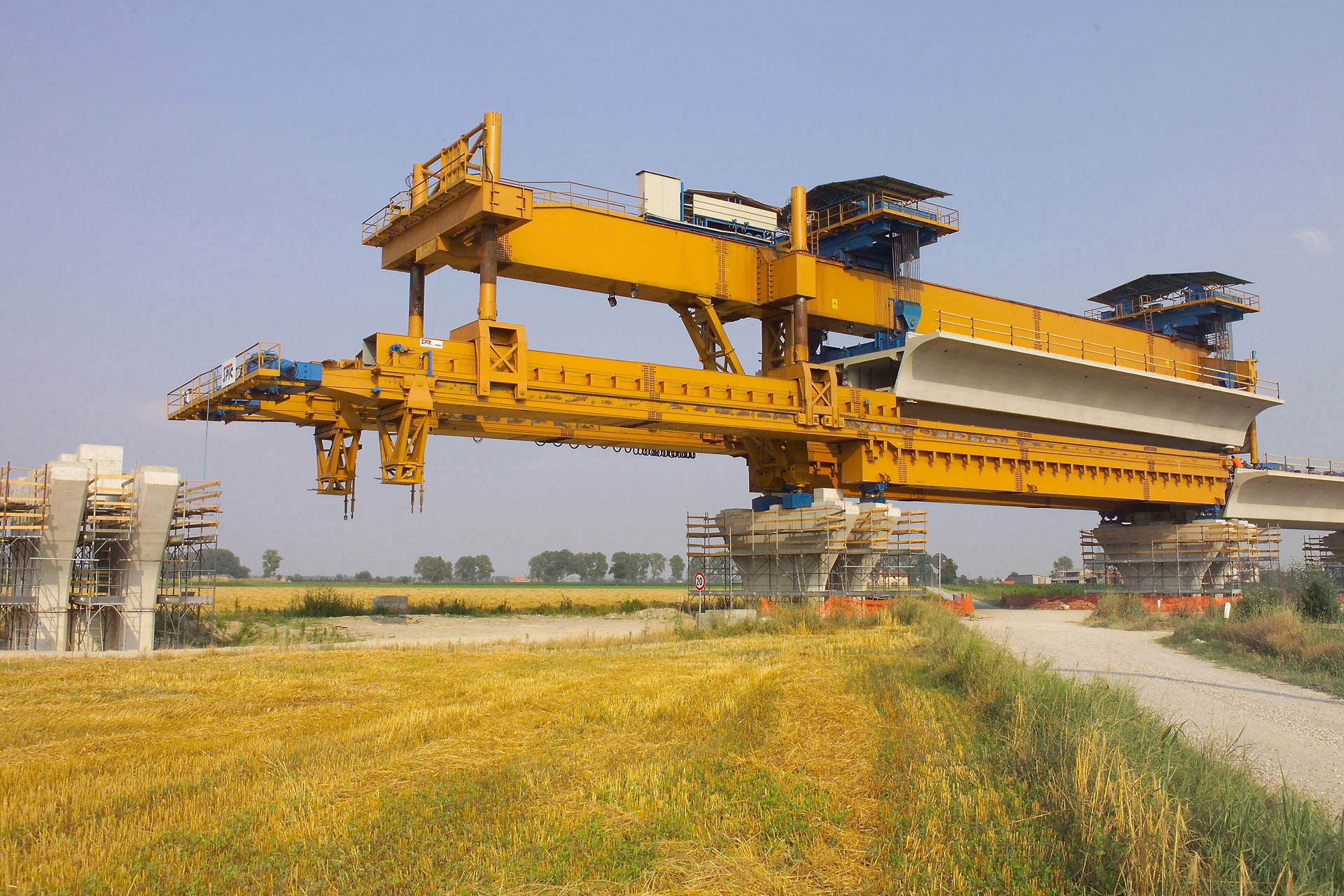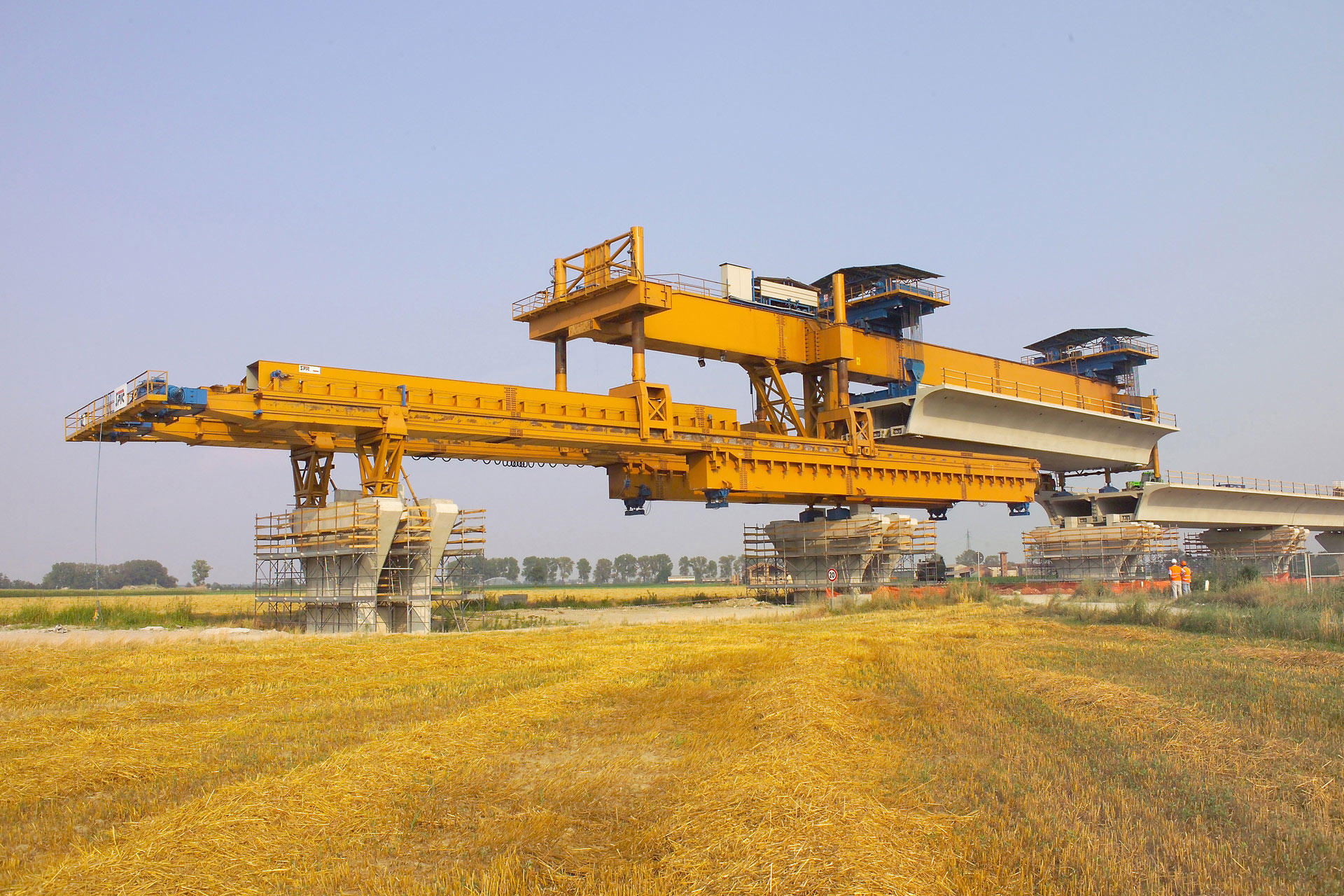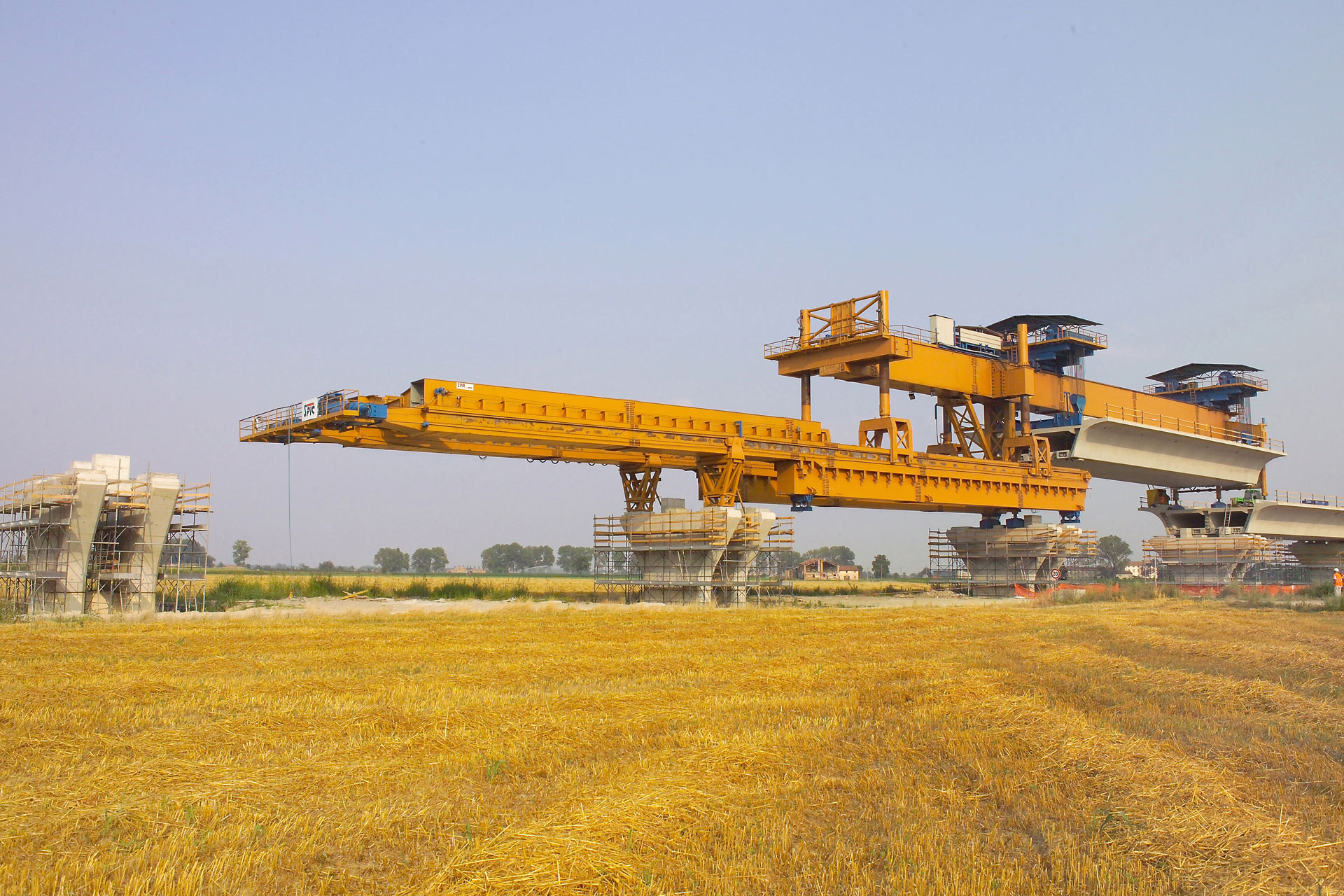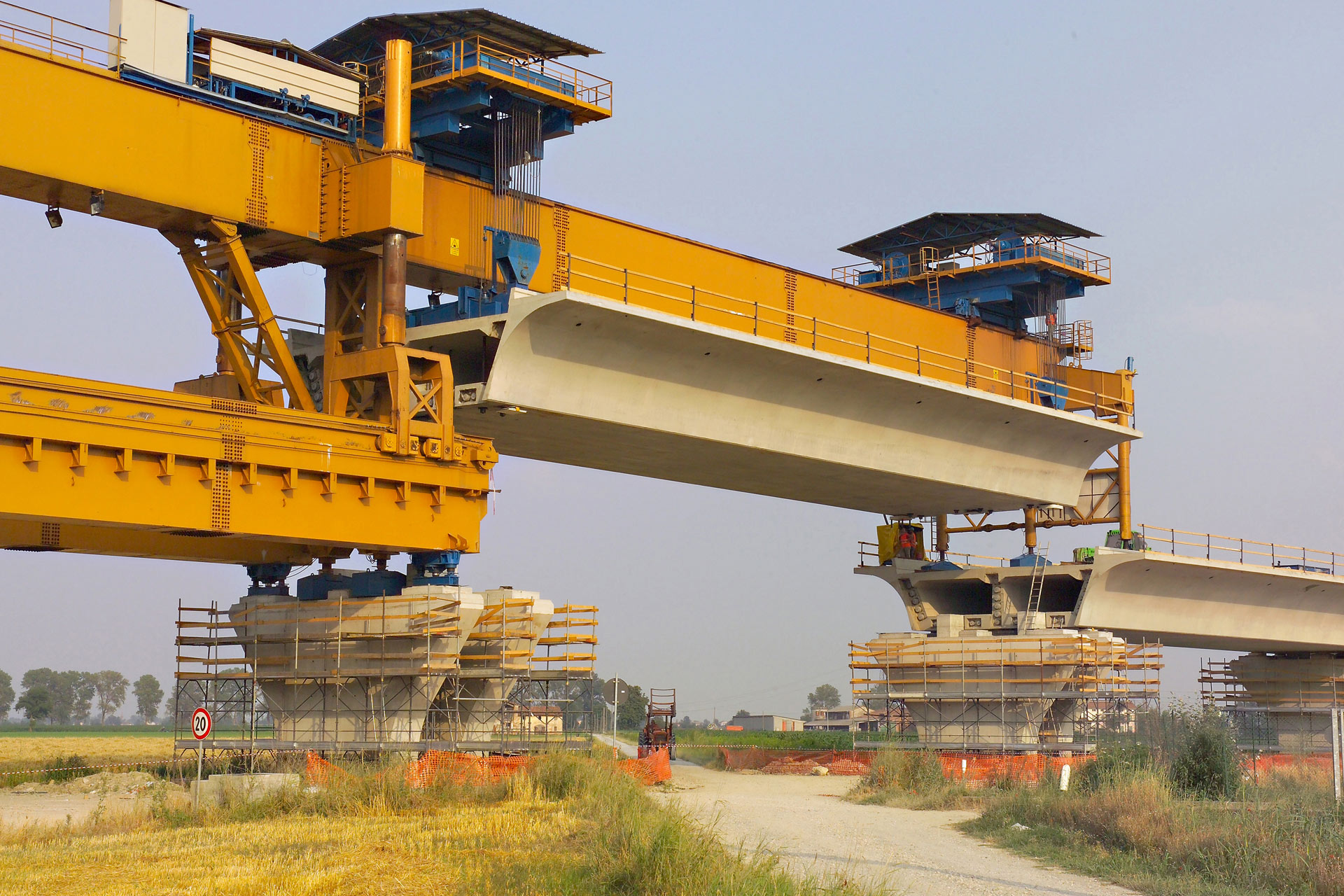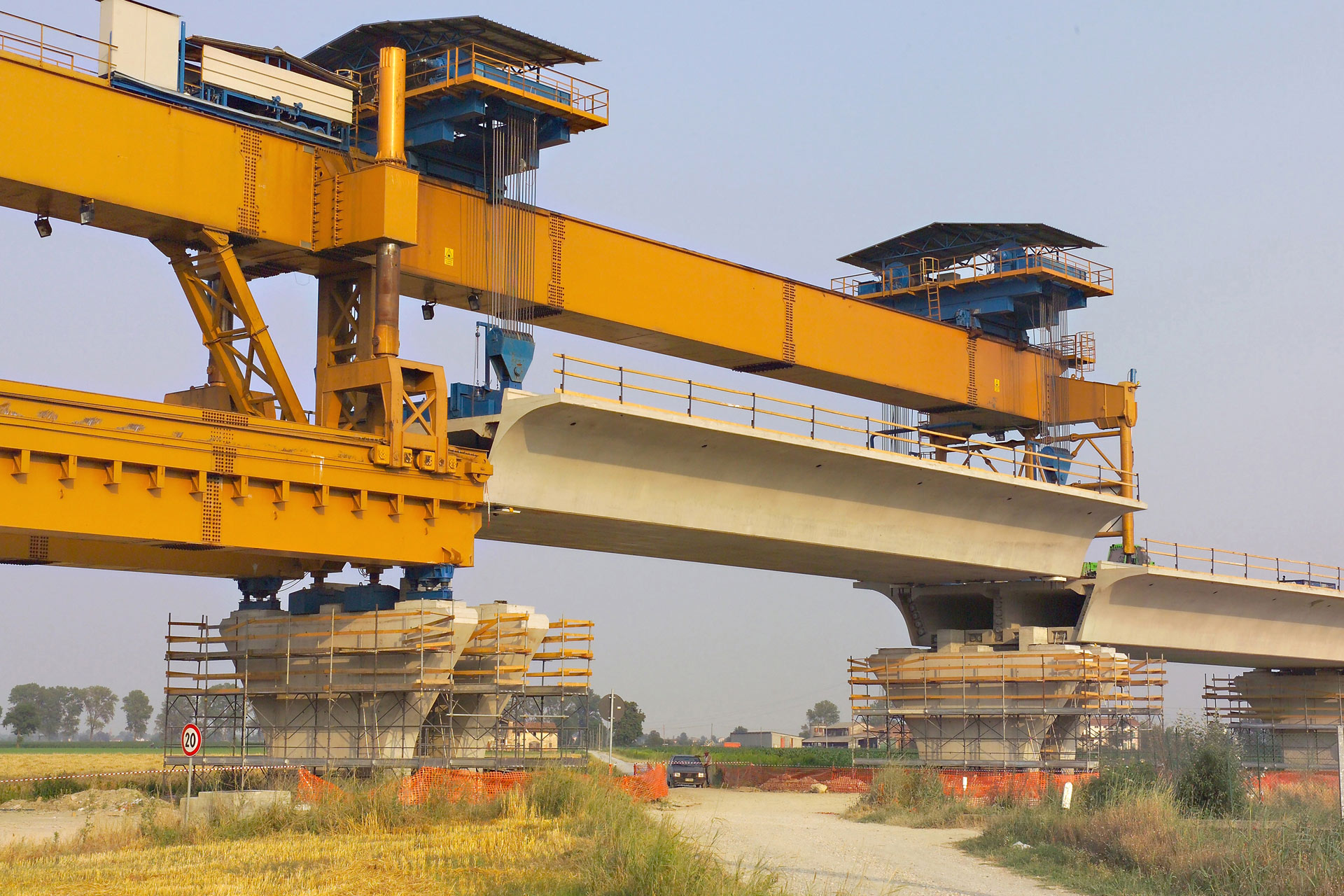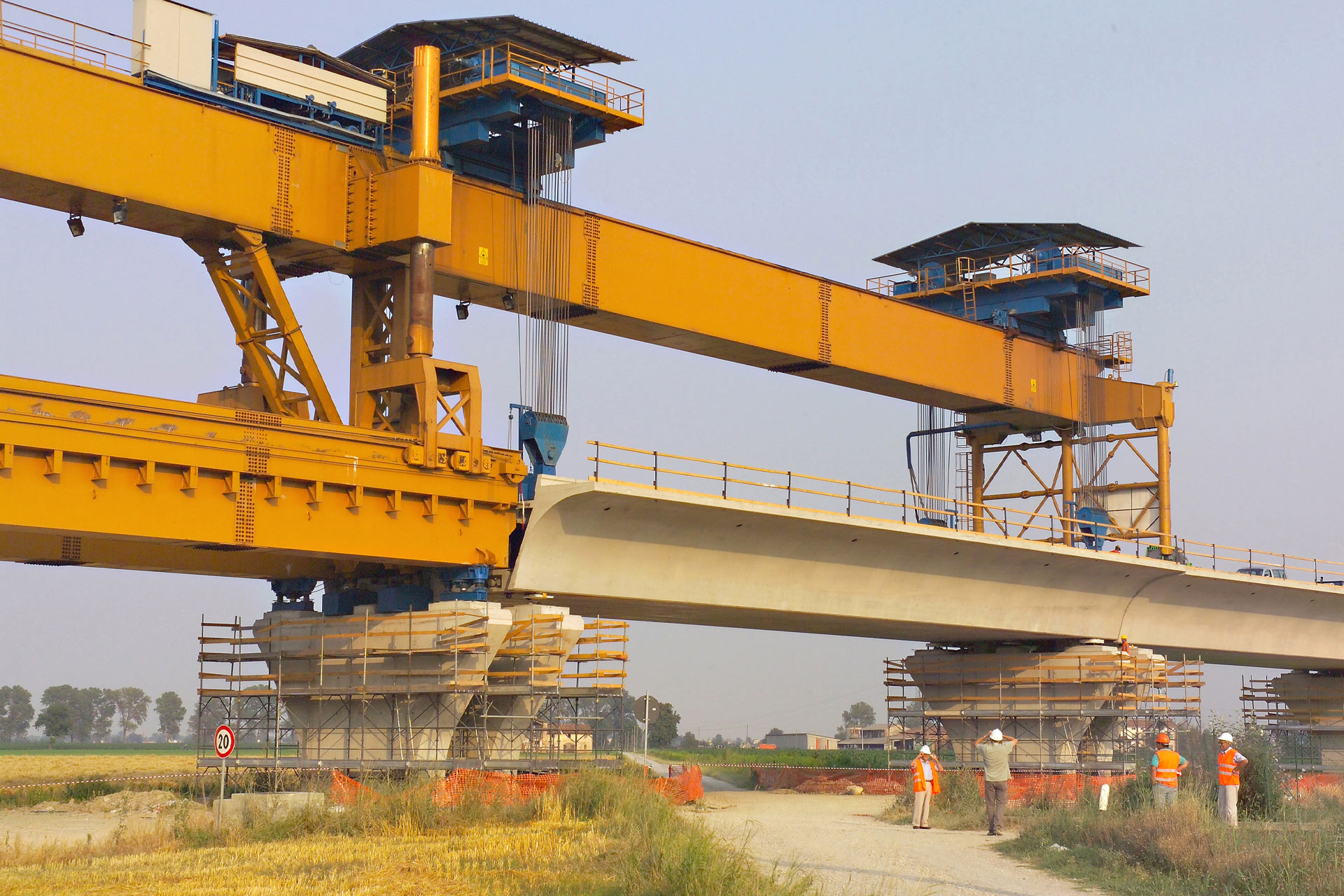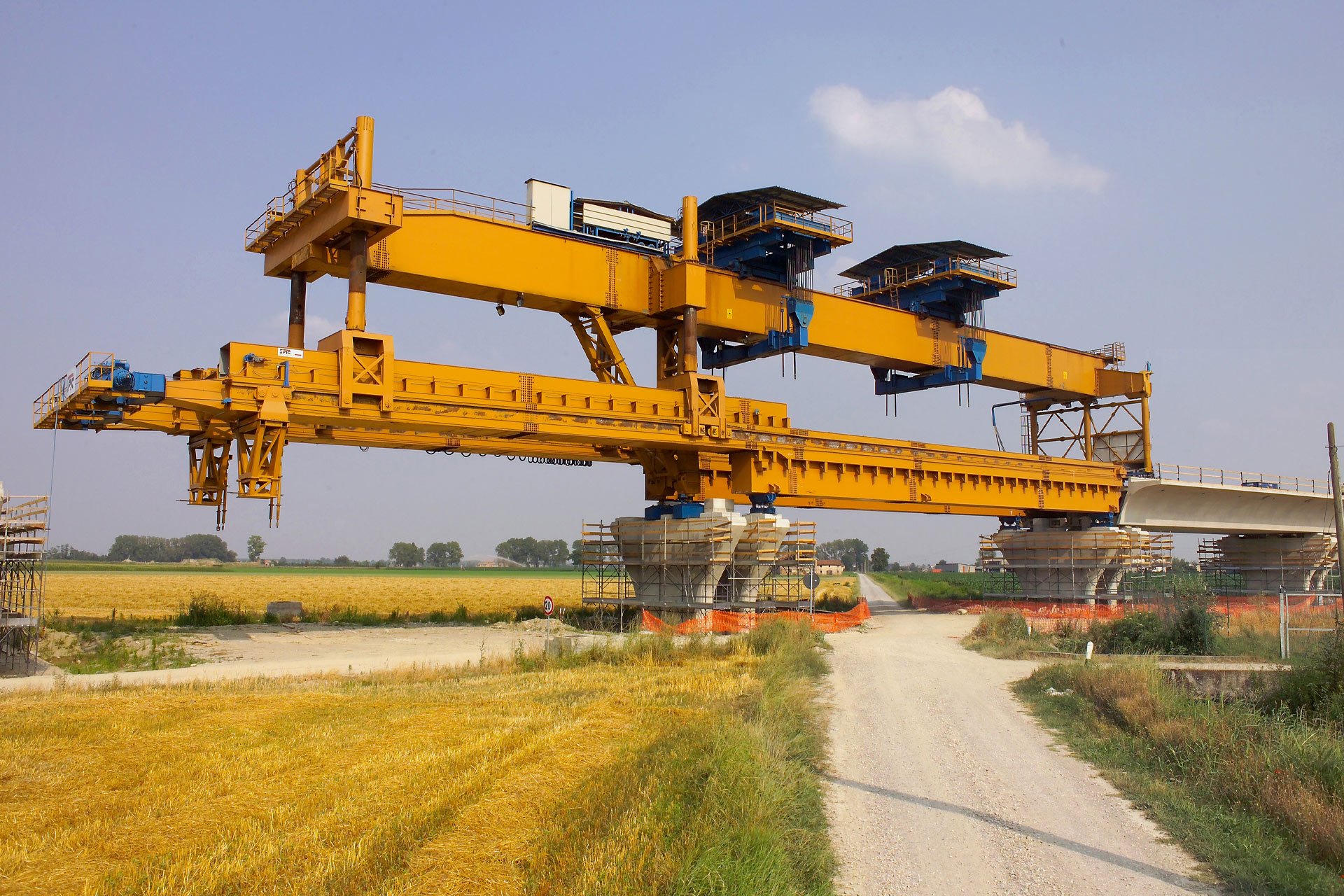 Opere complesse o di grandi dimensioni
Che ottimizziamo in termini di tempi di realizzazione ed economici