Santhià Viaduct; Turin-Venice HS line; From Turin to Milan
2002-2005
High Speed ​​Railway Path
Full span con carrovaro. Peso travi 600 ton
The main viaduct of the Turin-Milan high-speed railway line
The Santhià viaduct is one of the main viaducts of the Turin-Milan High Speed ​​Railway Line.
The viaduct has a total length of 3.8 km and is made up of 148 spans of 25 meters in length and 4 shorter spans of approximately 20 meters.
Each span of the deck is made up of a single-cell box beam beam in pre-tensioned reinforced concrete with adherent wires, with a simple support structure, with a height of 2.35 meters and a total width of 13.60 meters, and with a maximum weight of 540 ton.
The beams were made in a prefabrication site specifically built for the work and located near the initial shoulder of the viaduct, a plant divided into four areas:
assembly of slow and prestressing reinforcements;
prefabrication of box beams
lifting of the box beams
storage of box beams
The first two areas are built inside a metal shed equipped with two 35 ton service gantry cranes.
The following equipment was used for the launch of the 540 ton box beams:
rubberized transport trolley
launching equipment
The wheeled trolley picks up the beam from the lifting area or the storage area and transports it along the embankment and deck already built up to the launching equipment.
Once the rear pendulum leg of the launching equipment has been raised, the trolley is positioned below the launching equipment itself to allow the beam to be removed.
Once the beam has been installed, the launching equipment can advance to the next span to prepare for the new launch.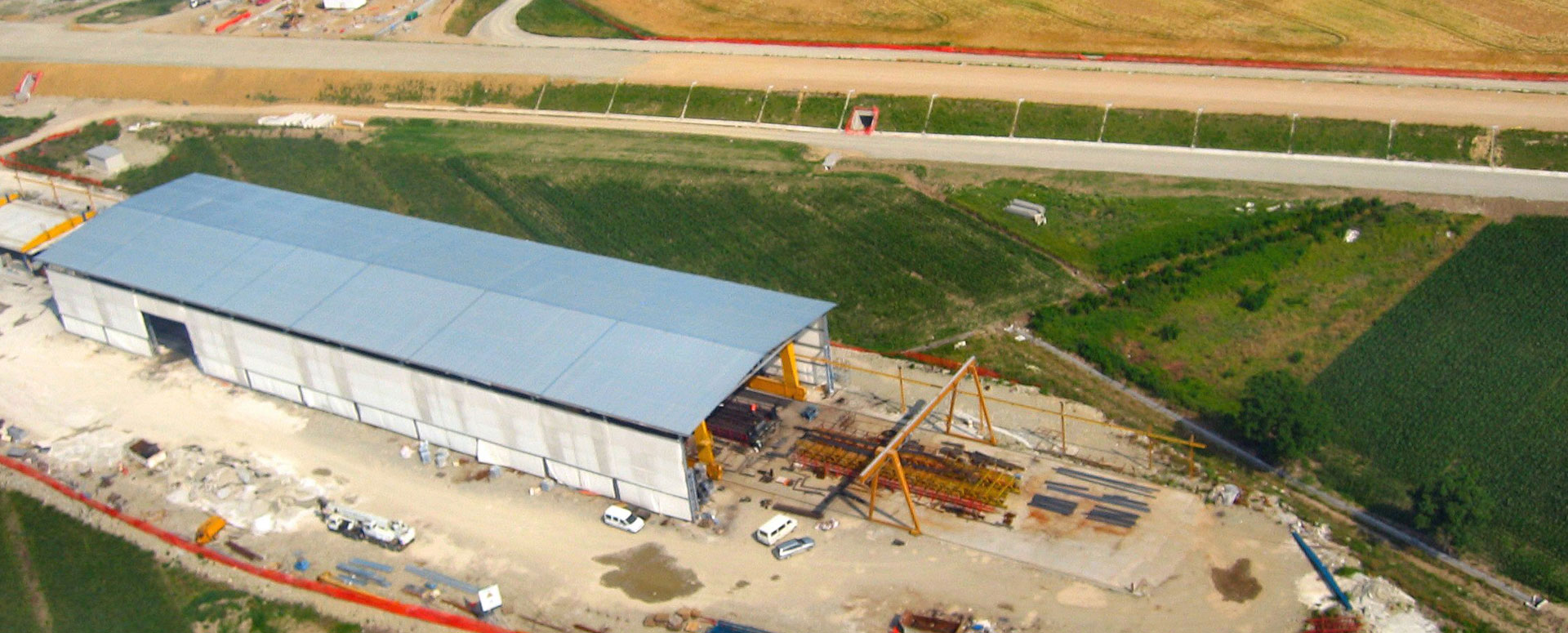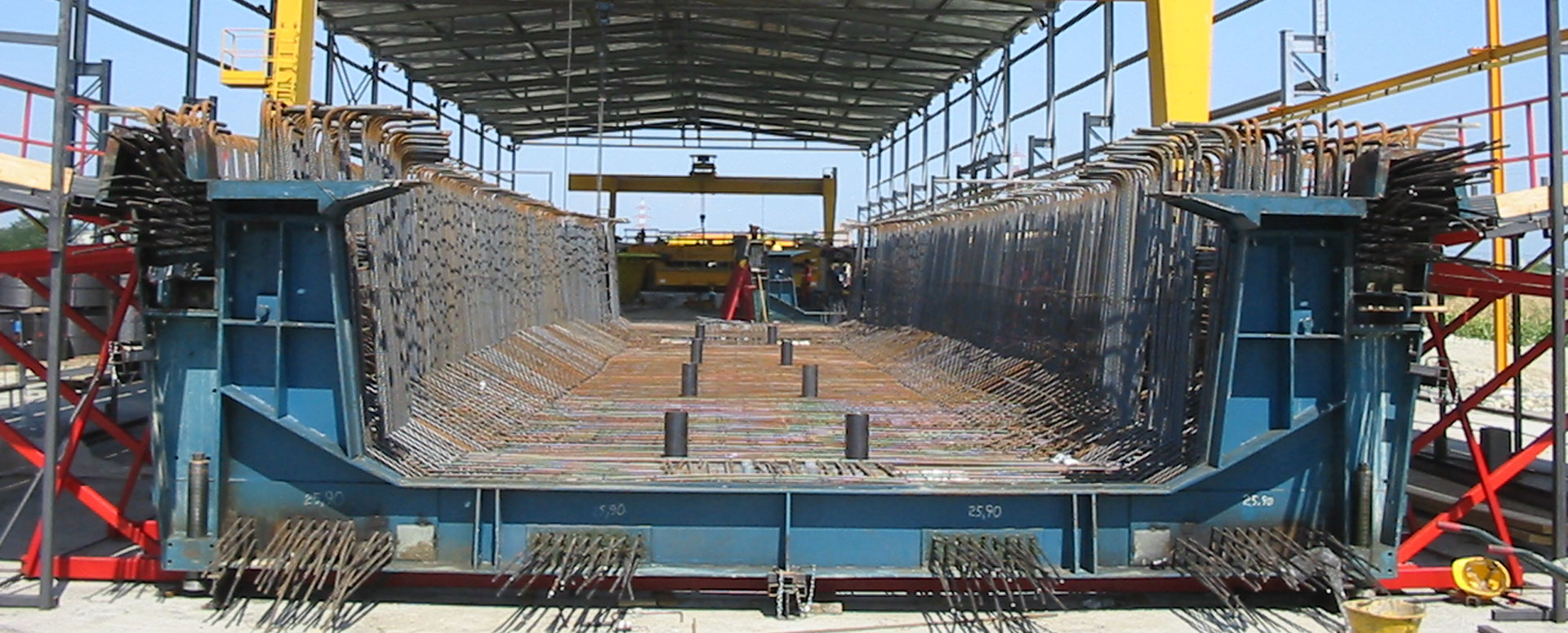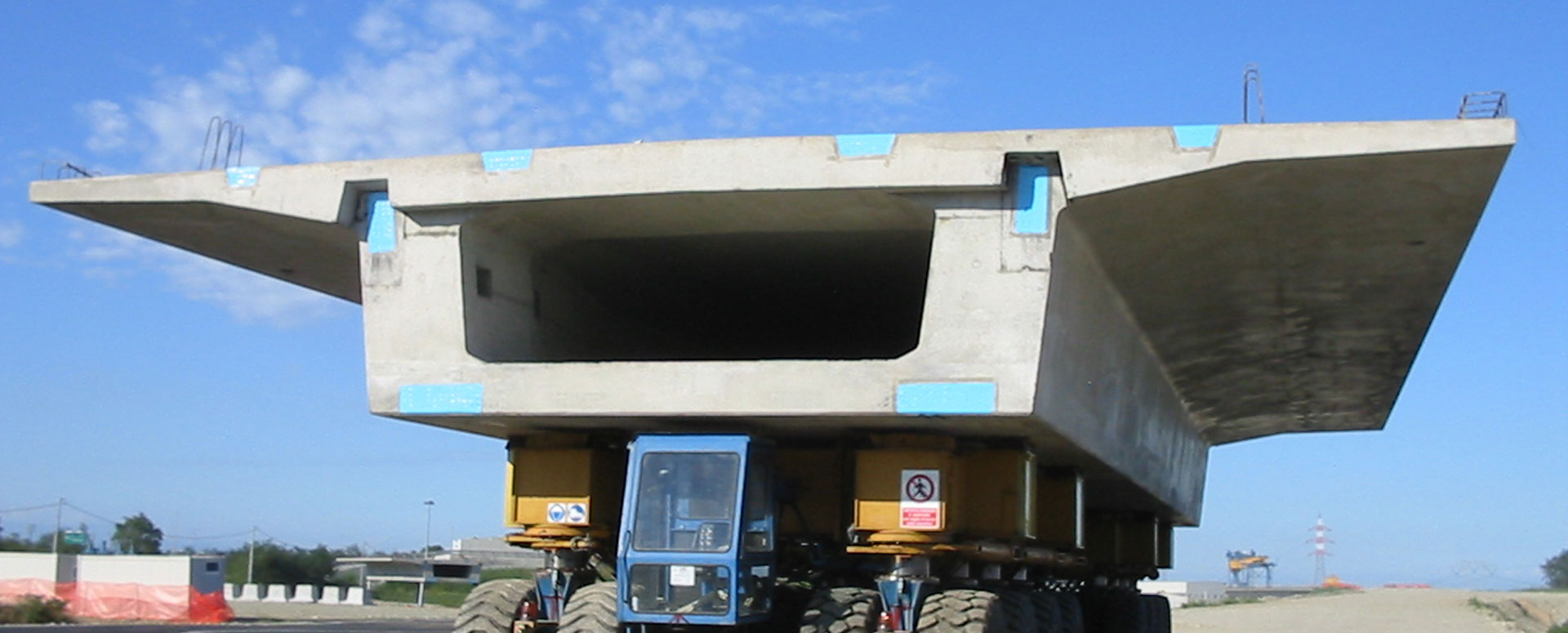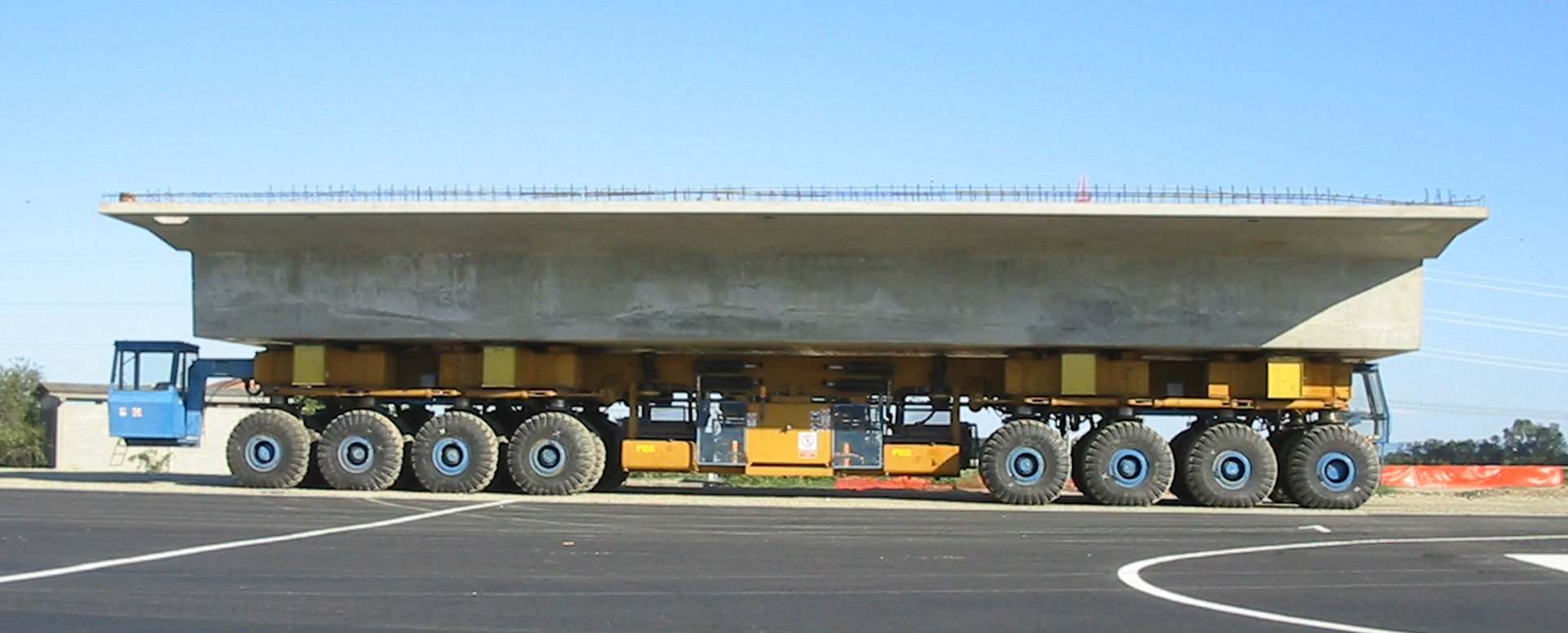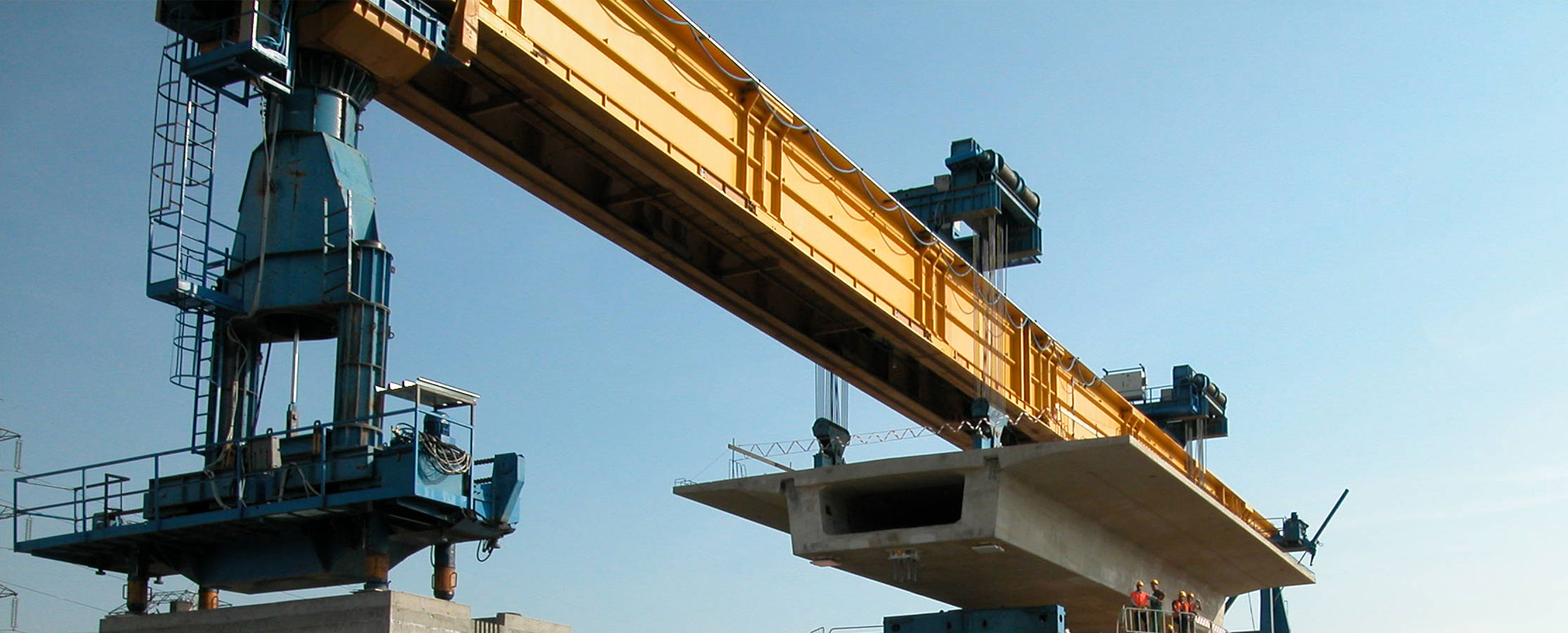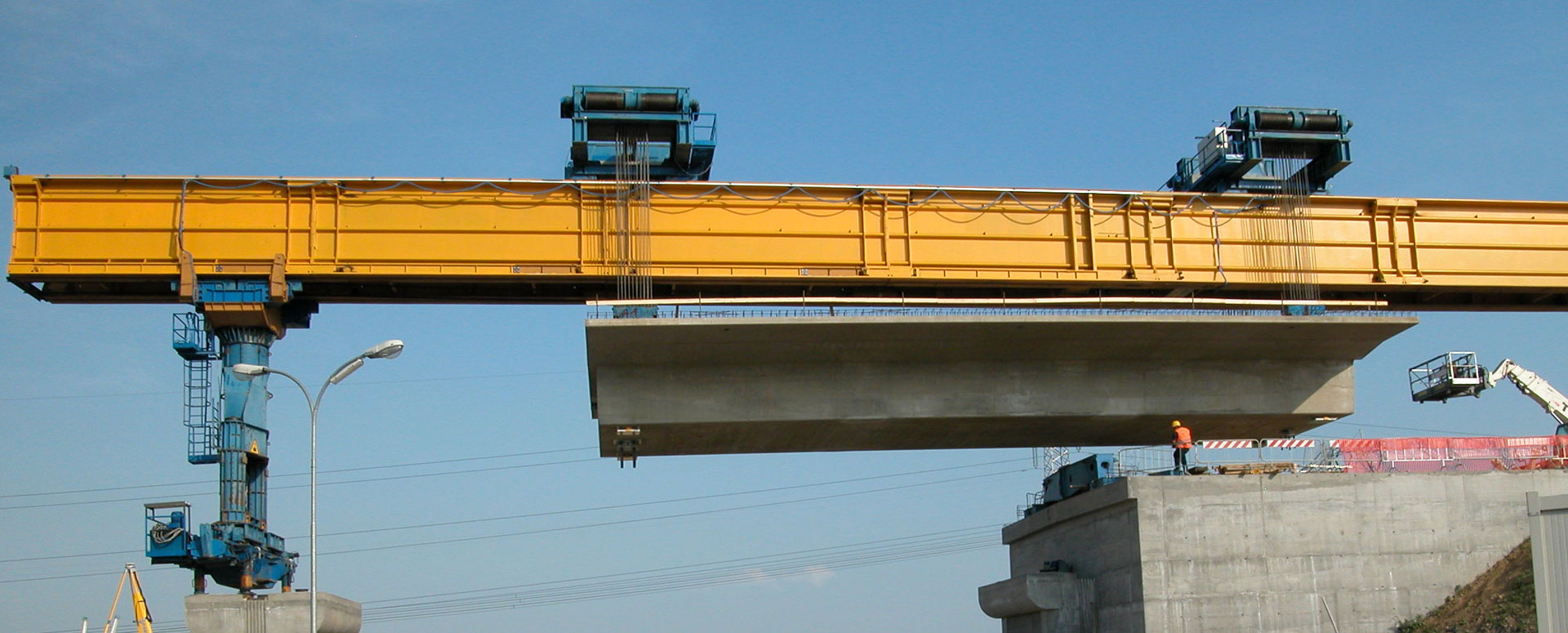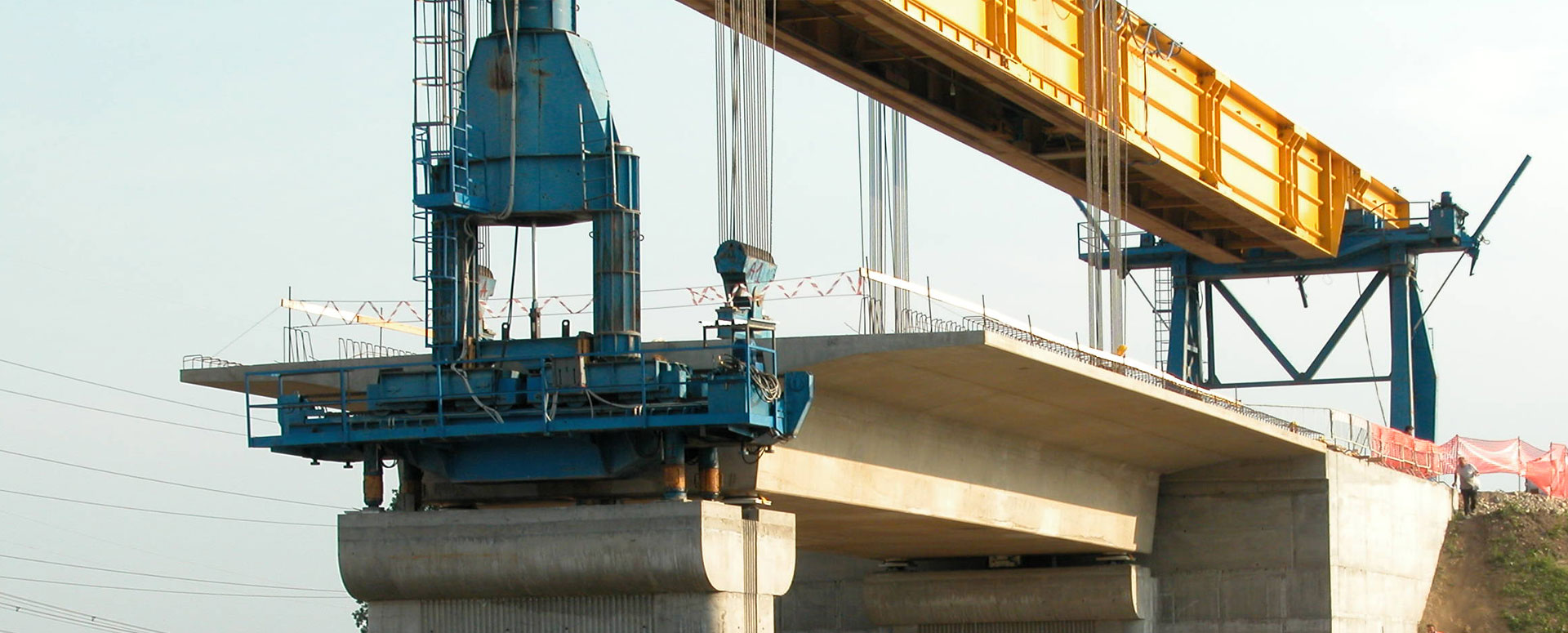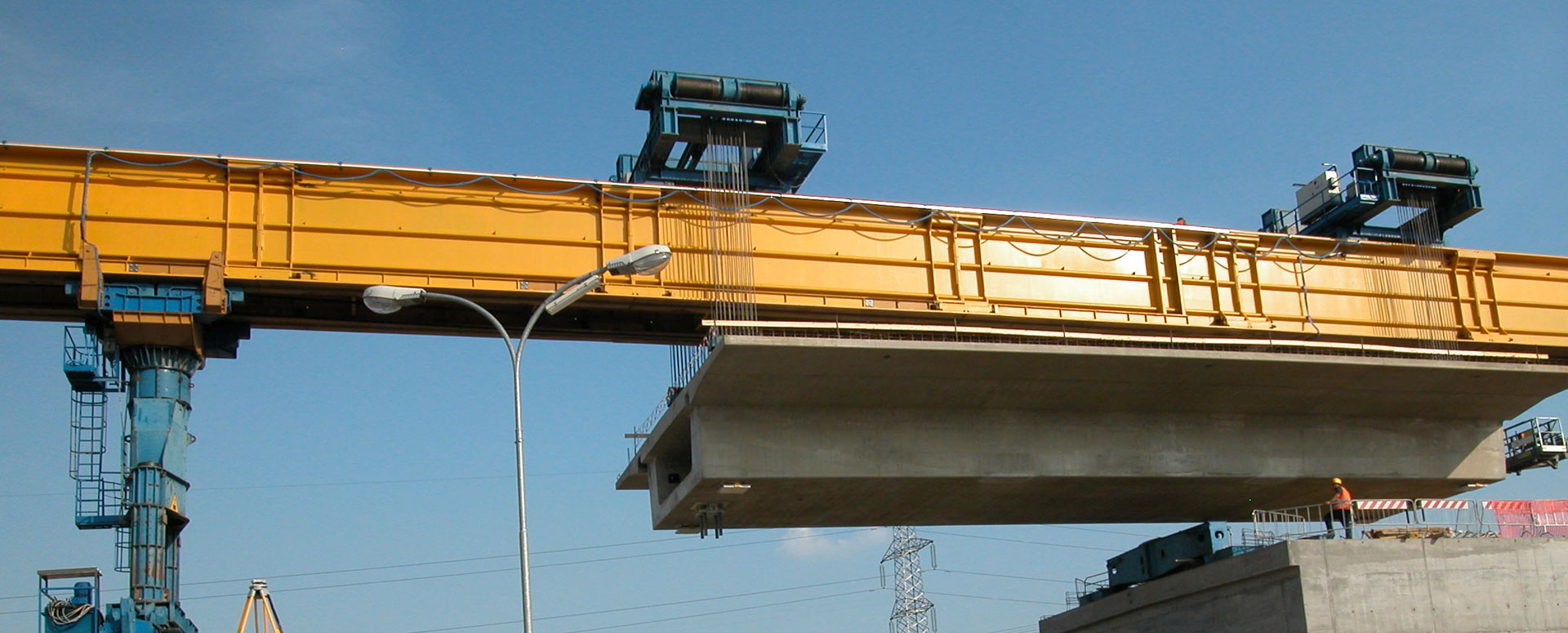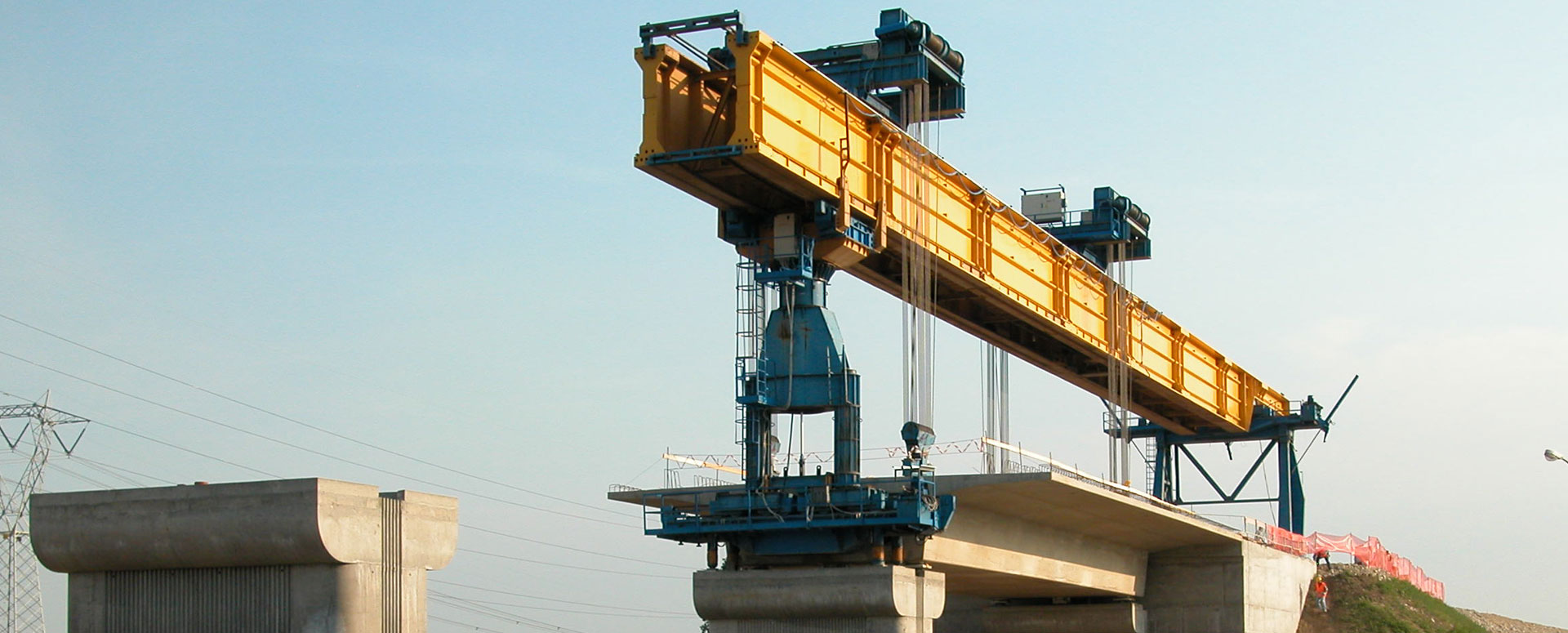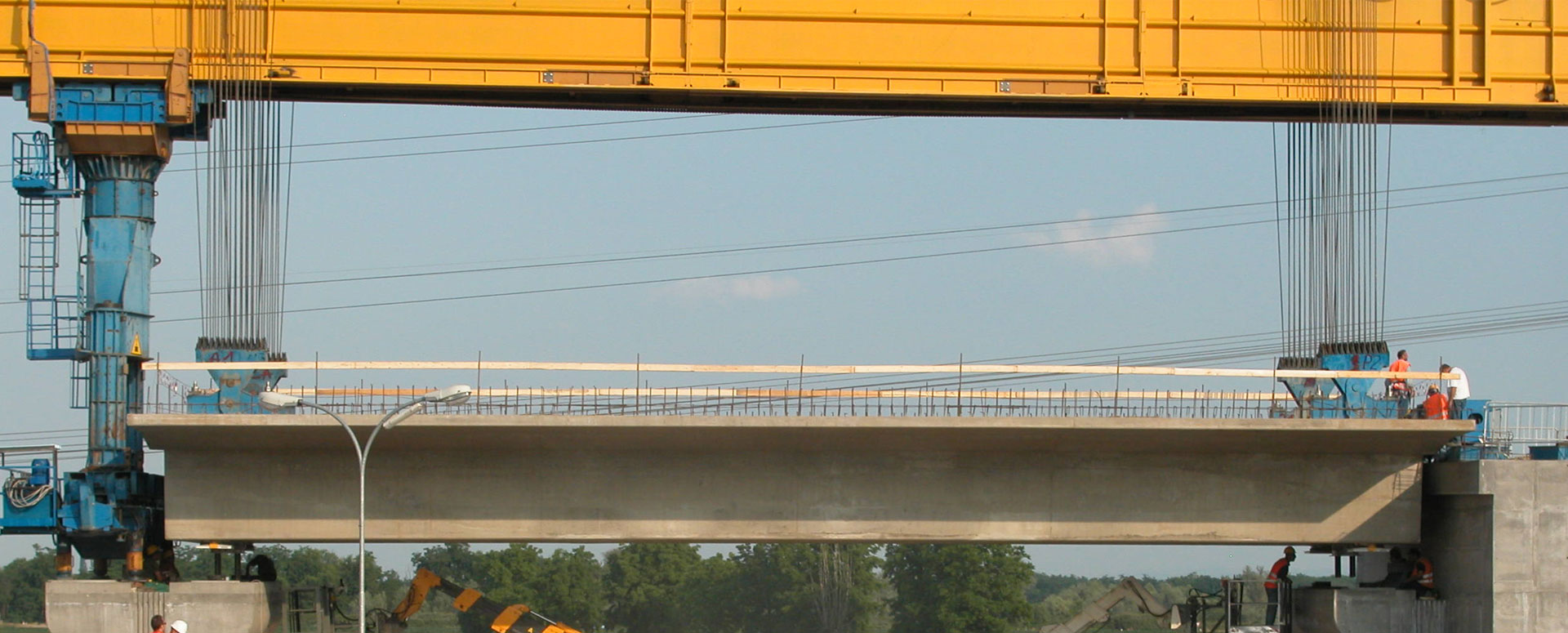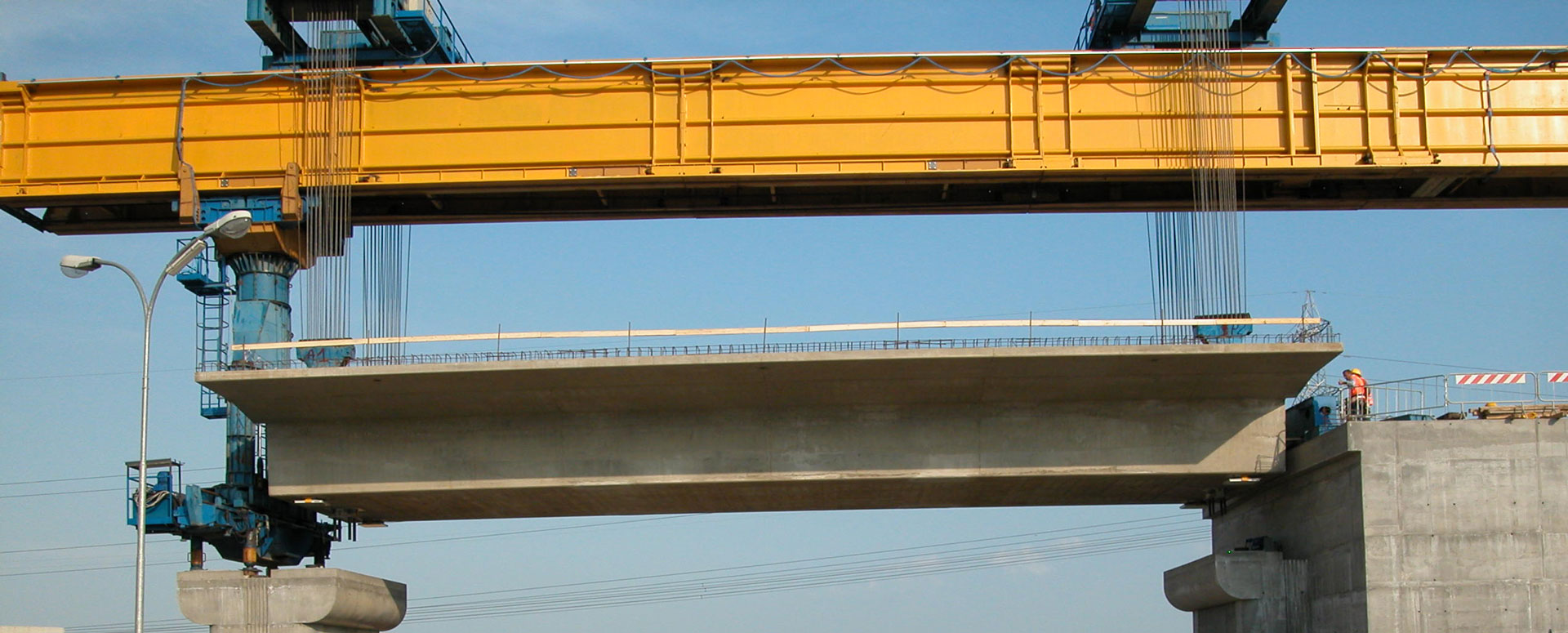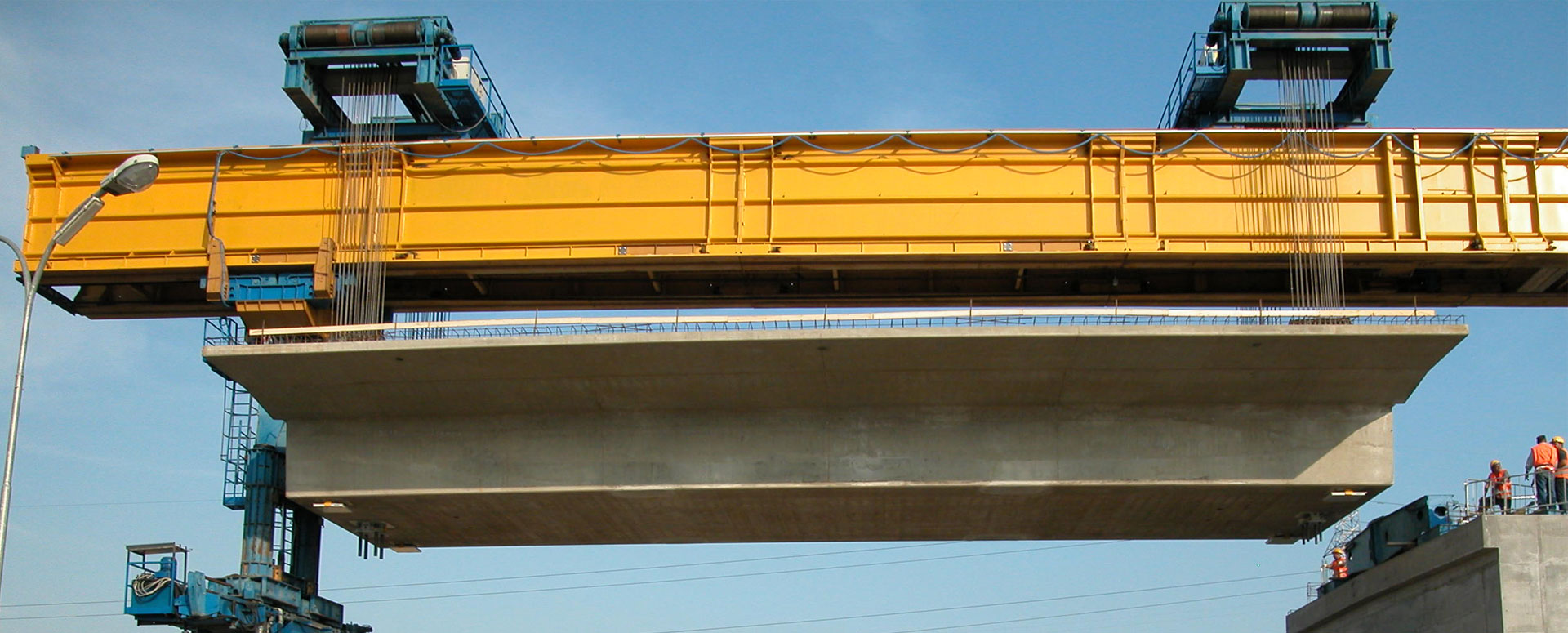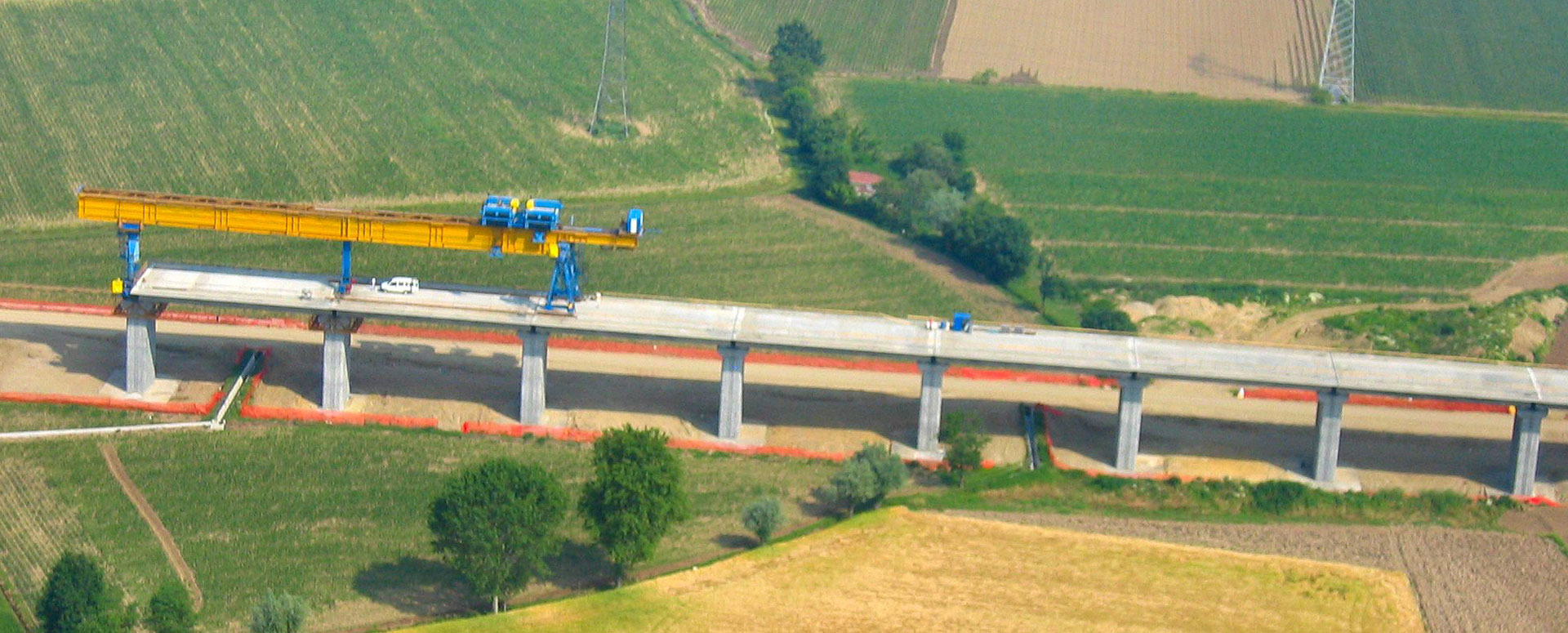 That we optimize in terms of production and cost