Viaducts Modena, High Speed ​​Line Milan Naples; Route Milan Bologna
Italy, Milan-Rome
2002-2005
High Speed ​​Railway Path
Full span con carrovaro. Peso travi 710 ton
High Speed ​​Railway Line
The "Modena Viaduct System" consists of a series of railway viaducts with a total length of approximately 24 km and characterized by the "omega" shape of the decks.
The typological deck is single-track, with lower runway and prestressed with post-tensioned cables; the shells, inside which the train passes, are designed to act as an acoustic barrier and to significantly reduce the impact on the landscape thanks to the large elliptical grooves made on the external surface.
The Modena Viaduct System consists of 5 viaducts; the Brenner Viaduct (2,080 m double route, which allows the crossing of the A22), the Modena Viaduct (7,116 m double route), the Secchia Viaduct (2,423 m single route, which allows, in addition to crossing the Secchia river, the connection with the district industrial of Modena Nord and the Modena station), the Panaro Viaduct (1,496 m double route, which allows the crossing of the Panaro river), in addition to the Modena Ovest interconnection (two single viaducts, with a total length of 496 m which allow the connection with the Modena station).
It is the most significant work among those built in the province of Modena and is part of the 182 km of the section that connects Milan to Bologna.
SPIC carried out the prefabrication, transport and launch of the 755 isostatic elements with a maximum length of 31.50 m and a weight of approximately 710 tons each; the beams were launched on the previously constructed piles by means of two "ad hoc" launching carriages.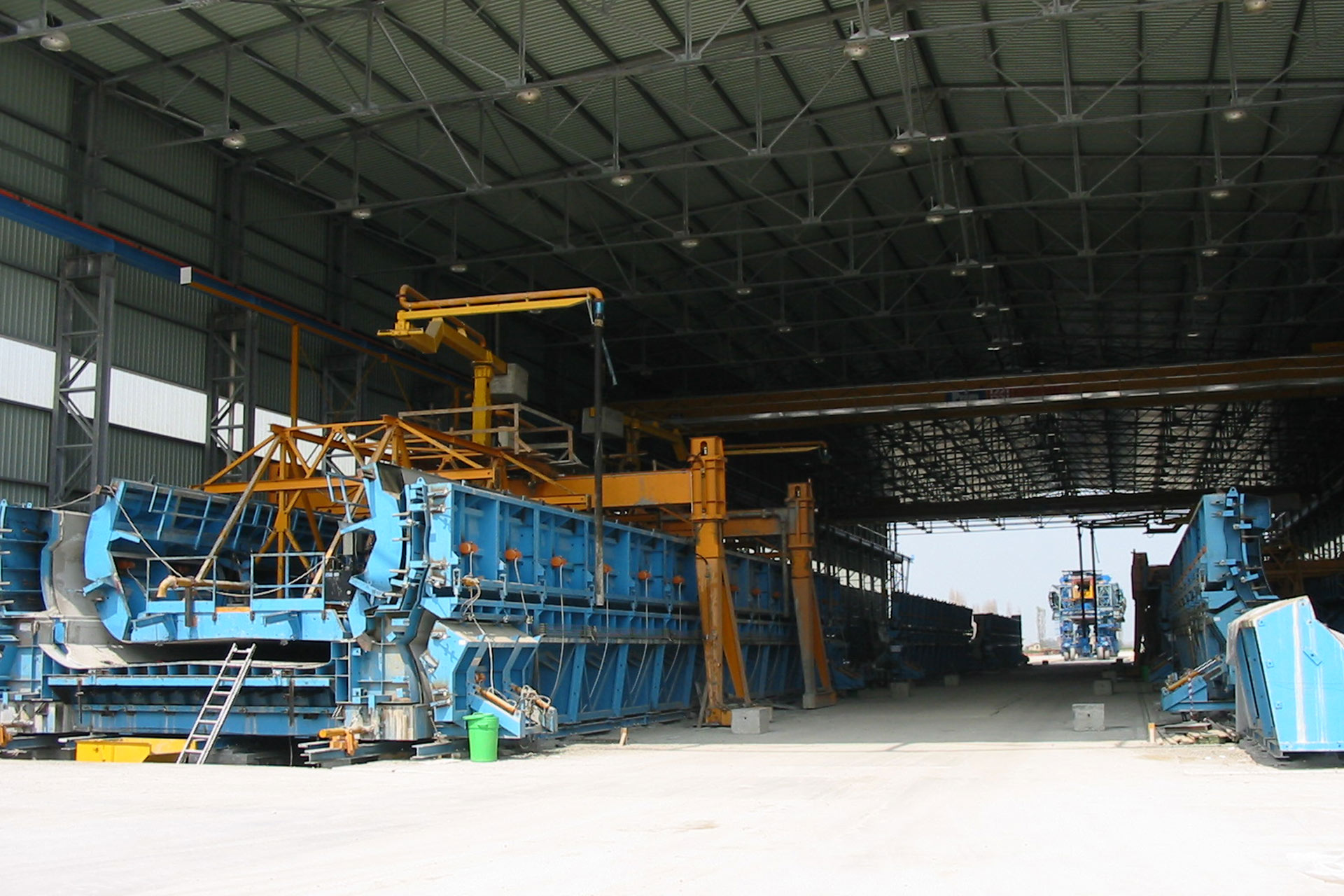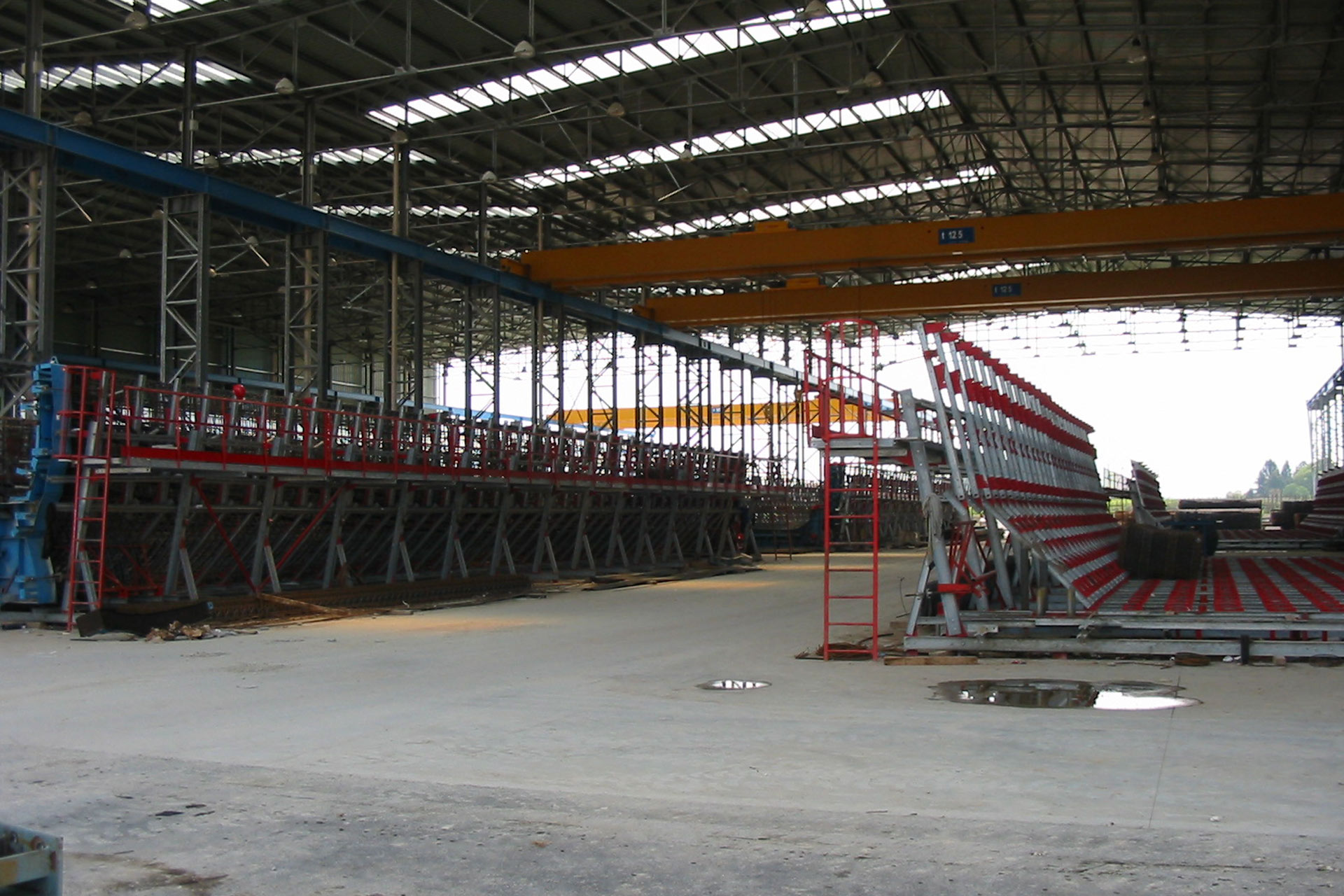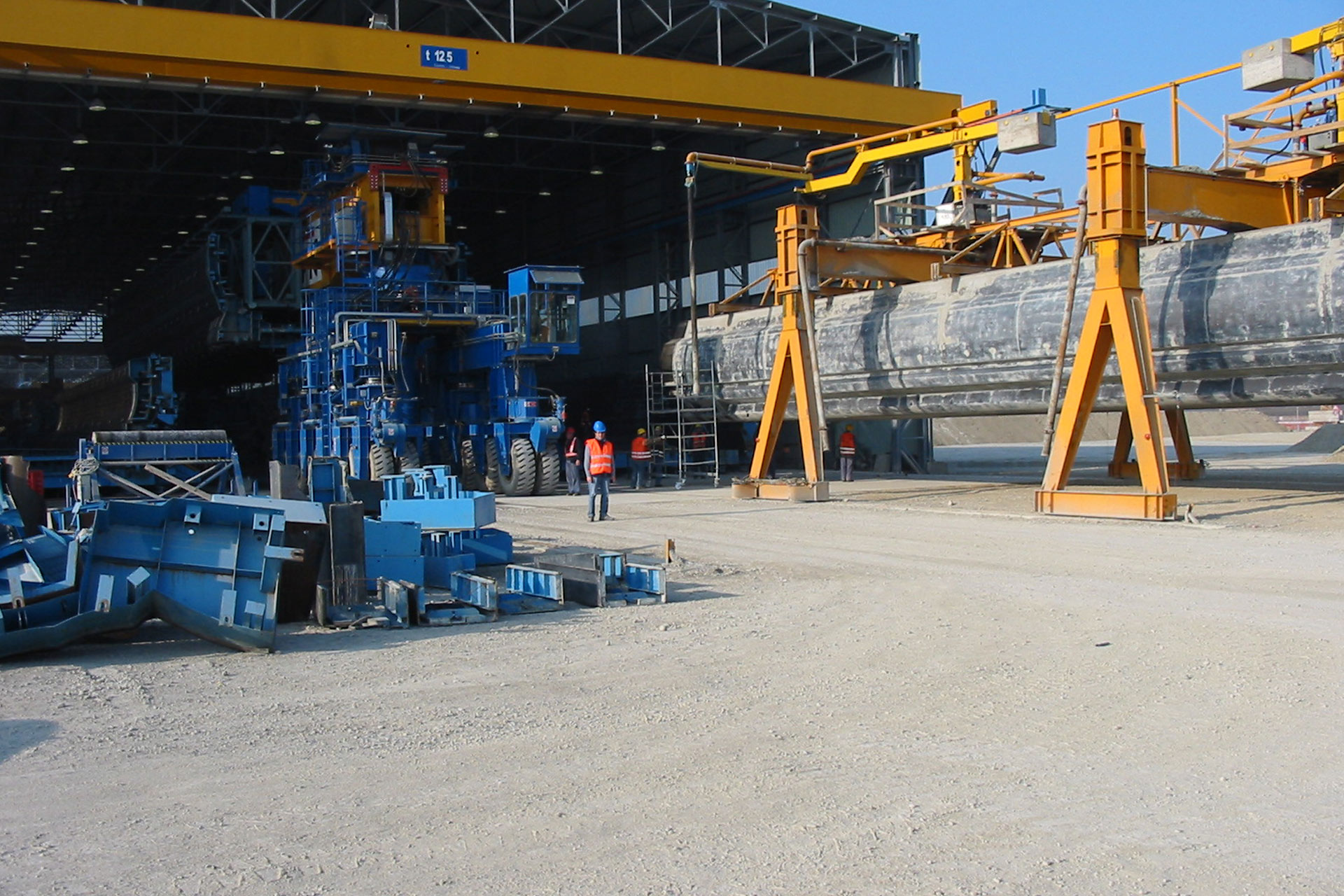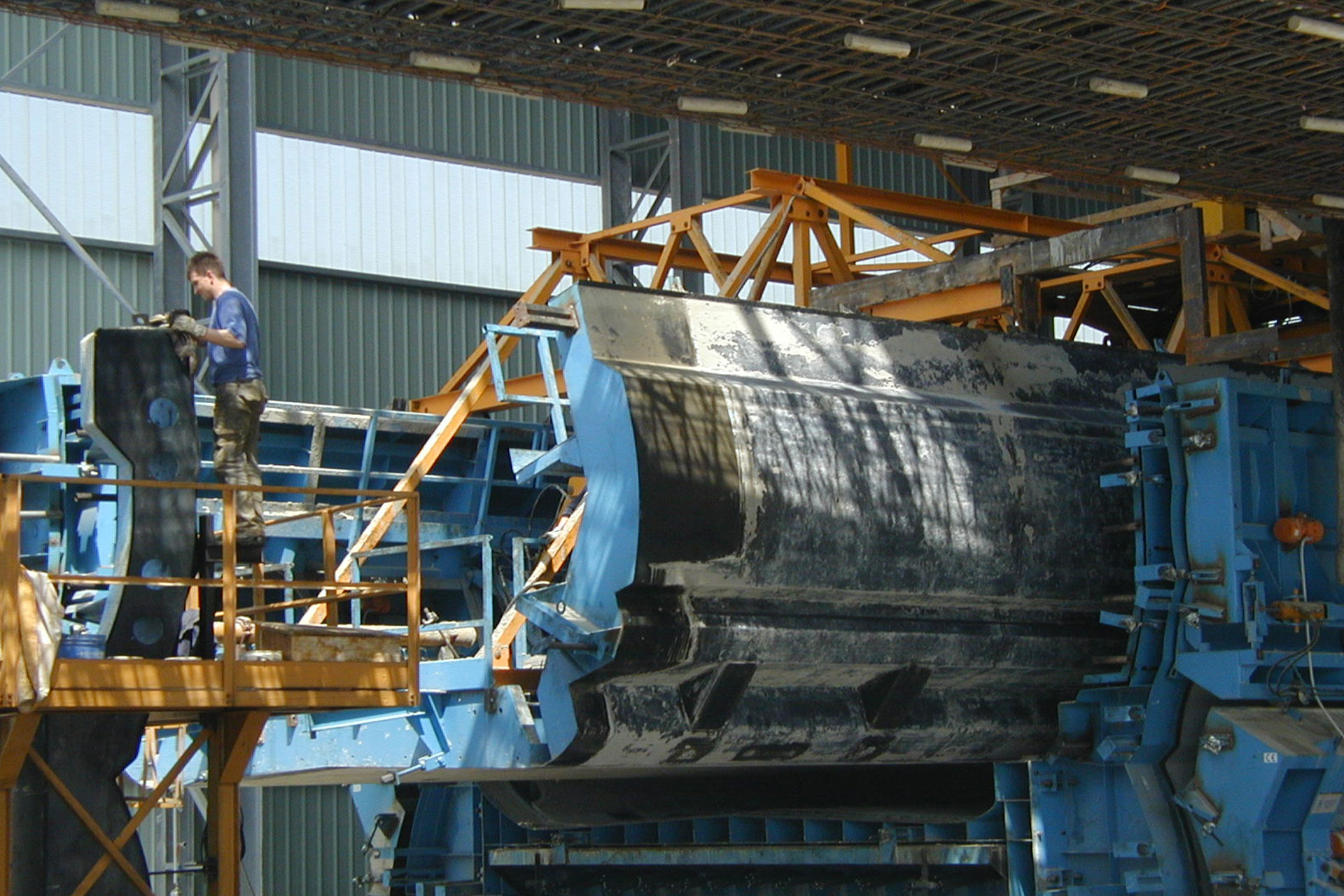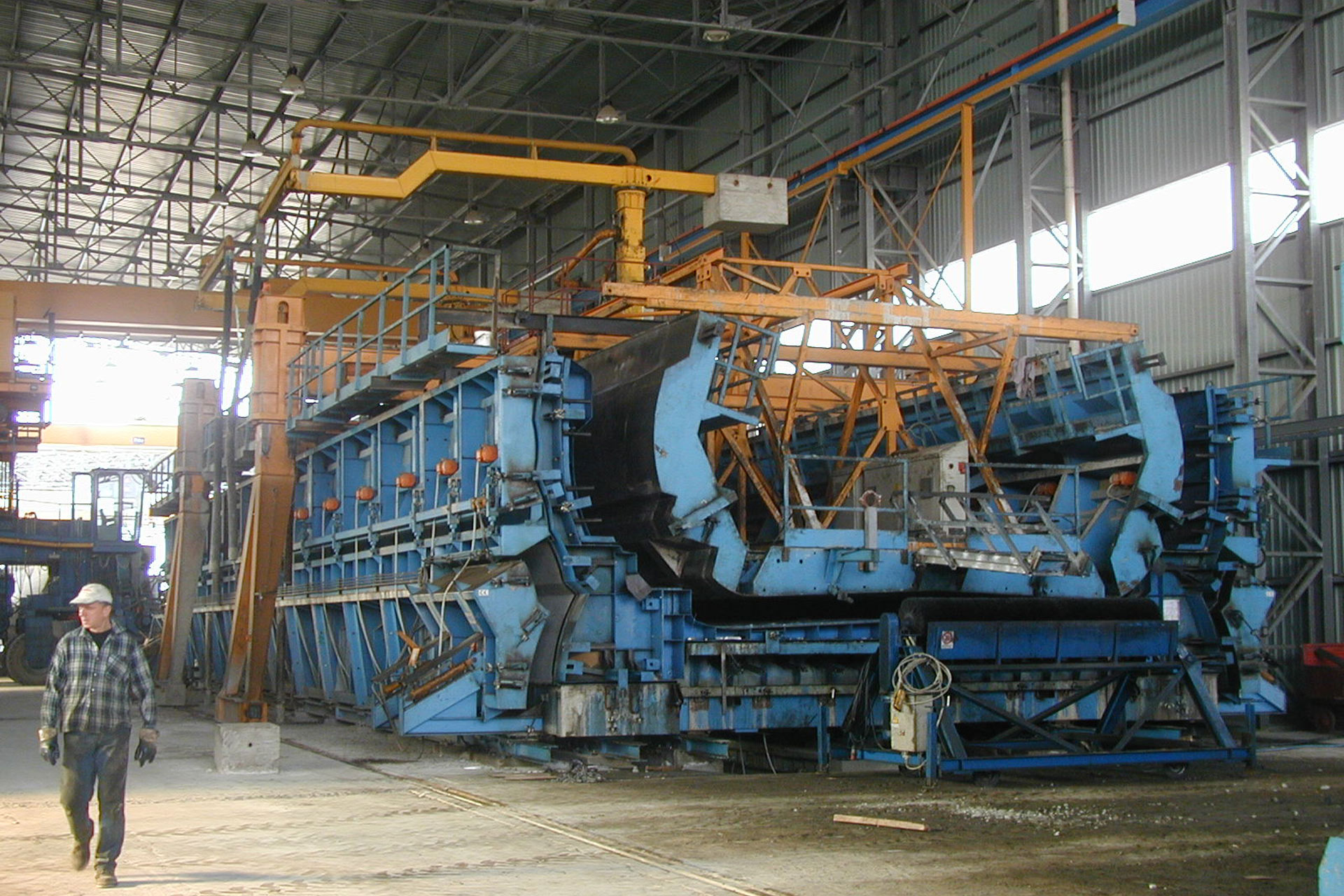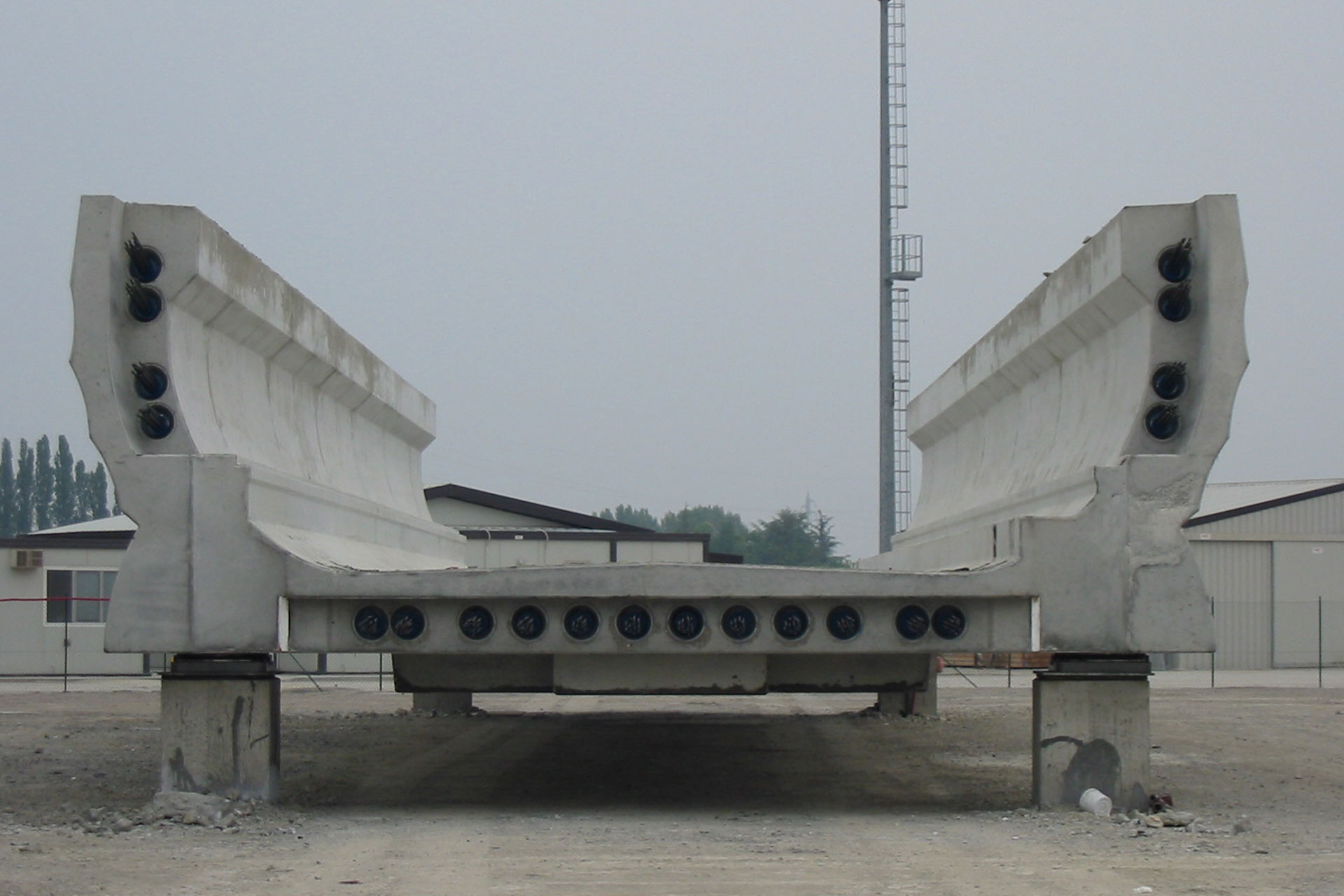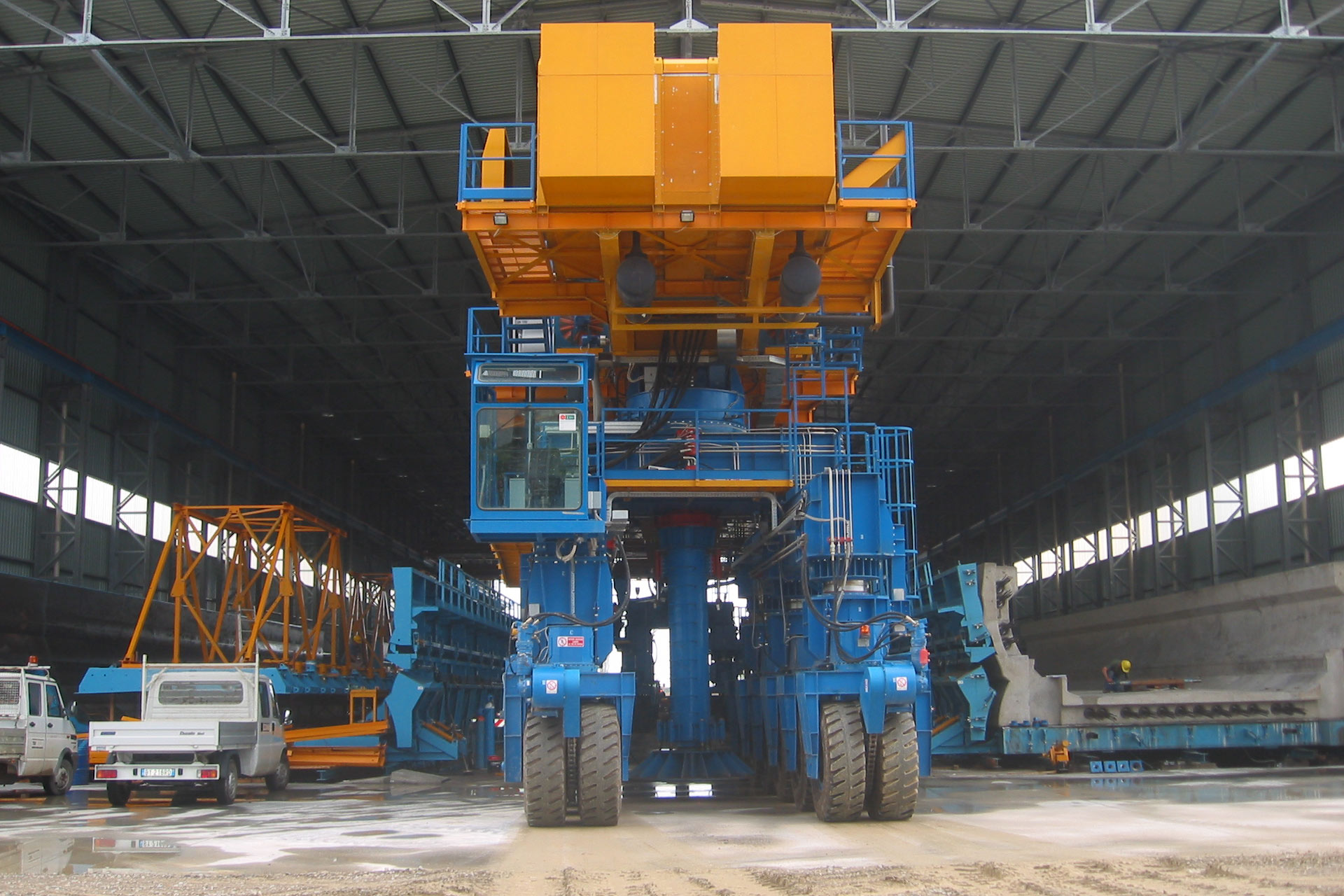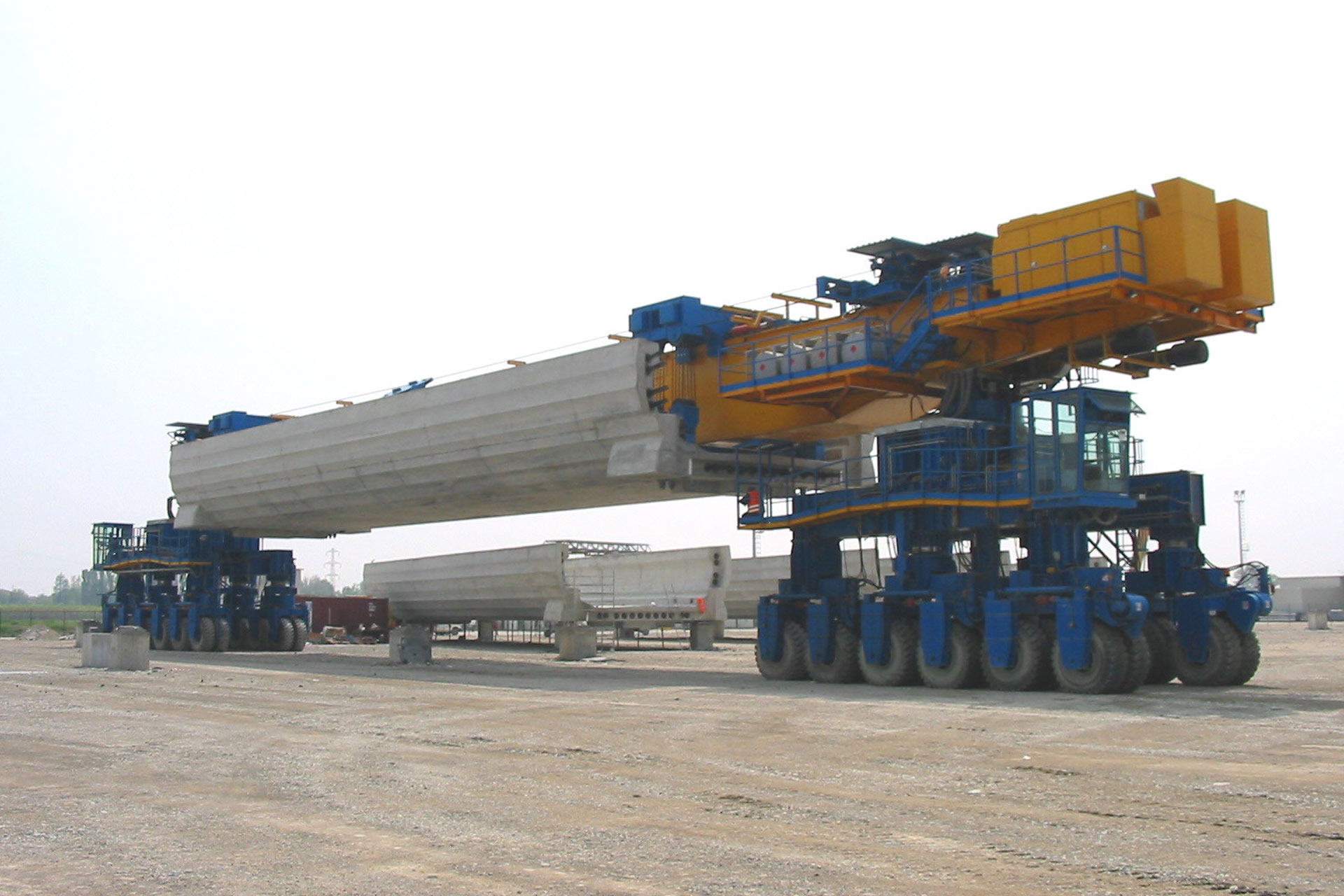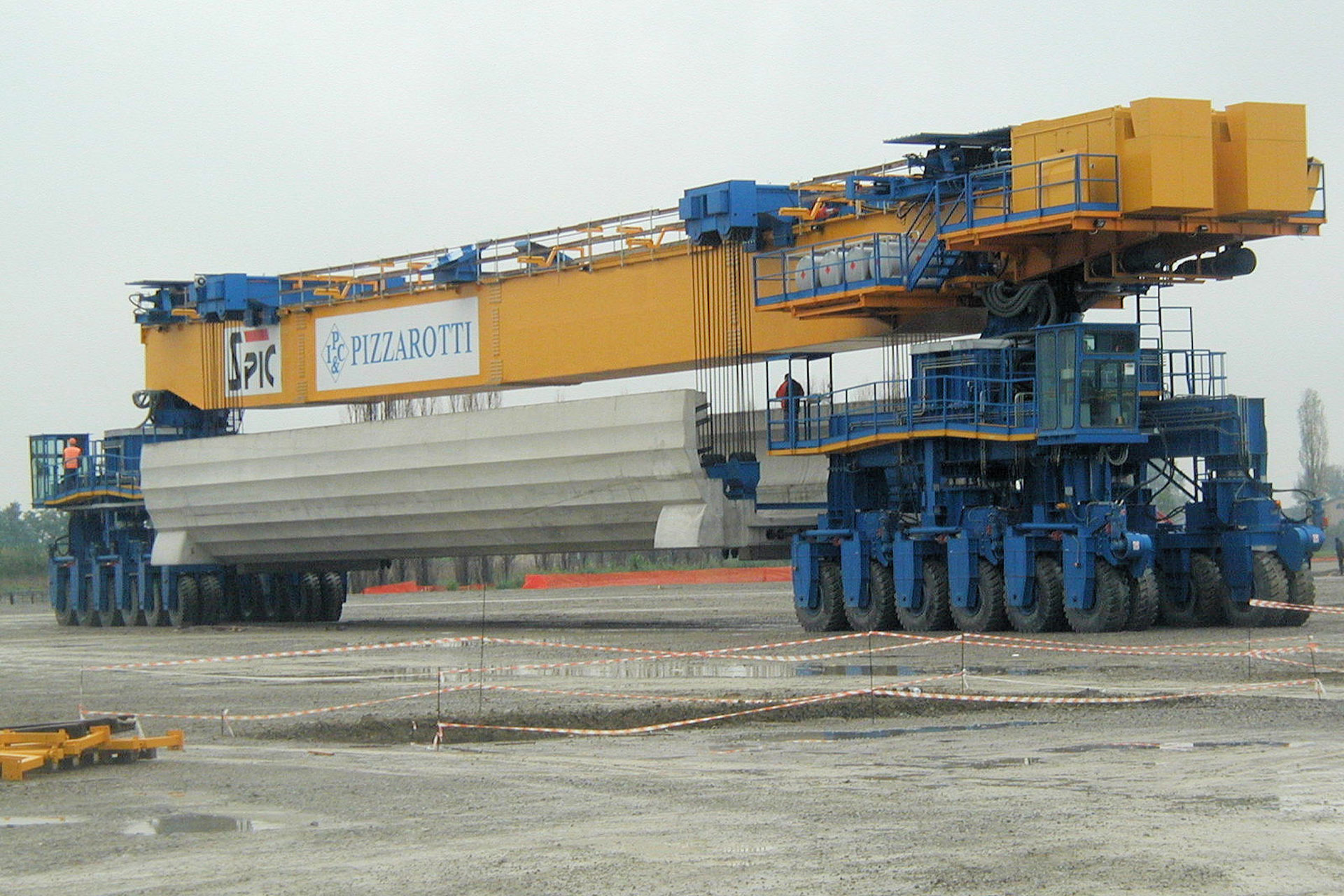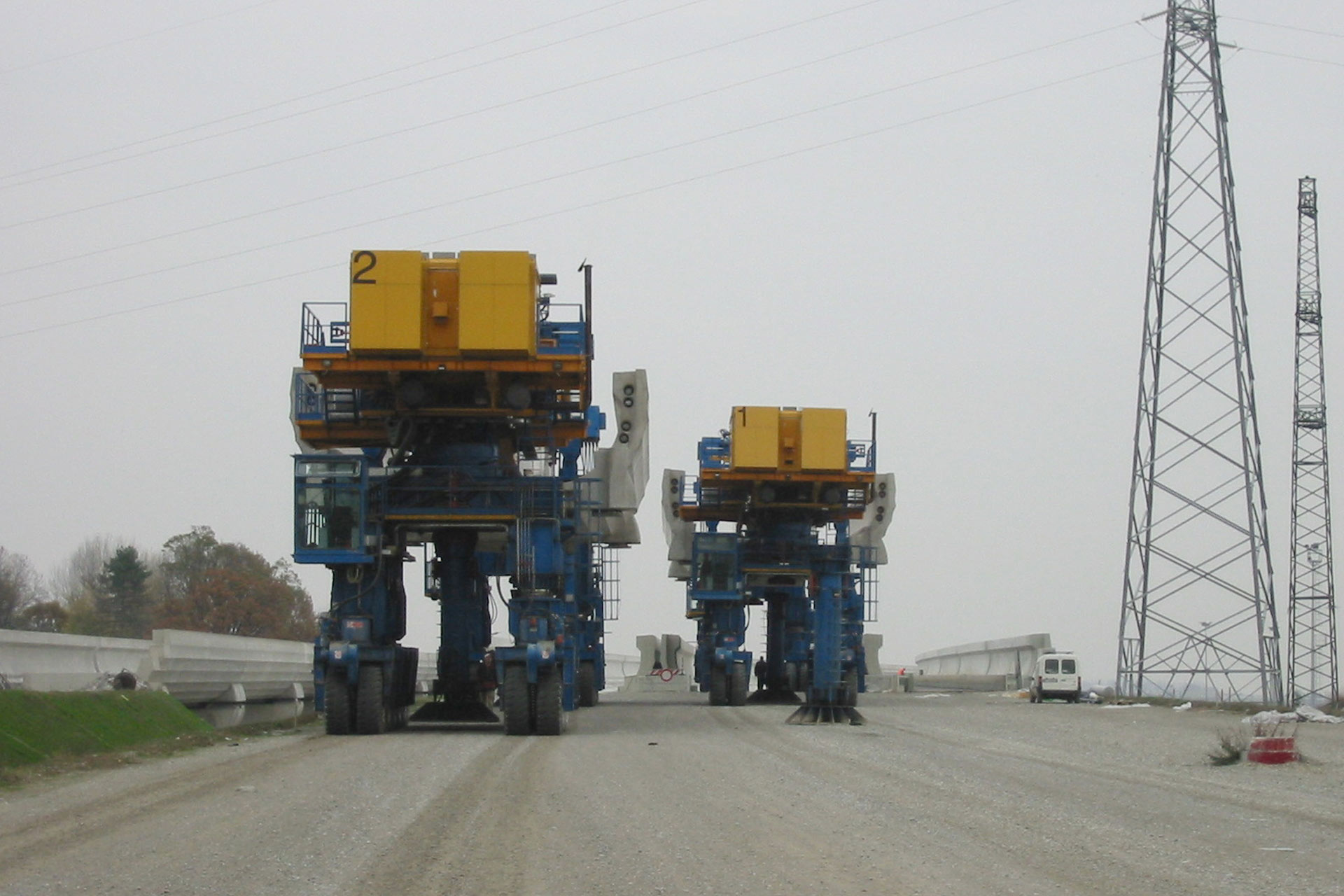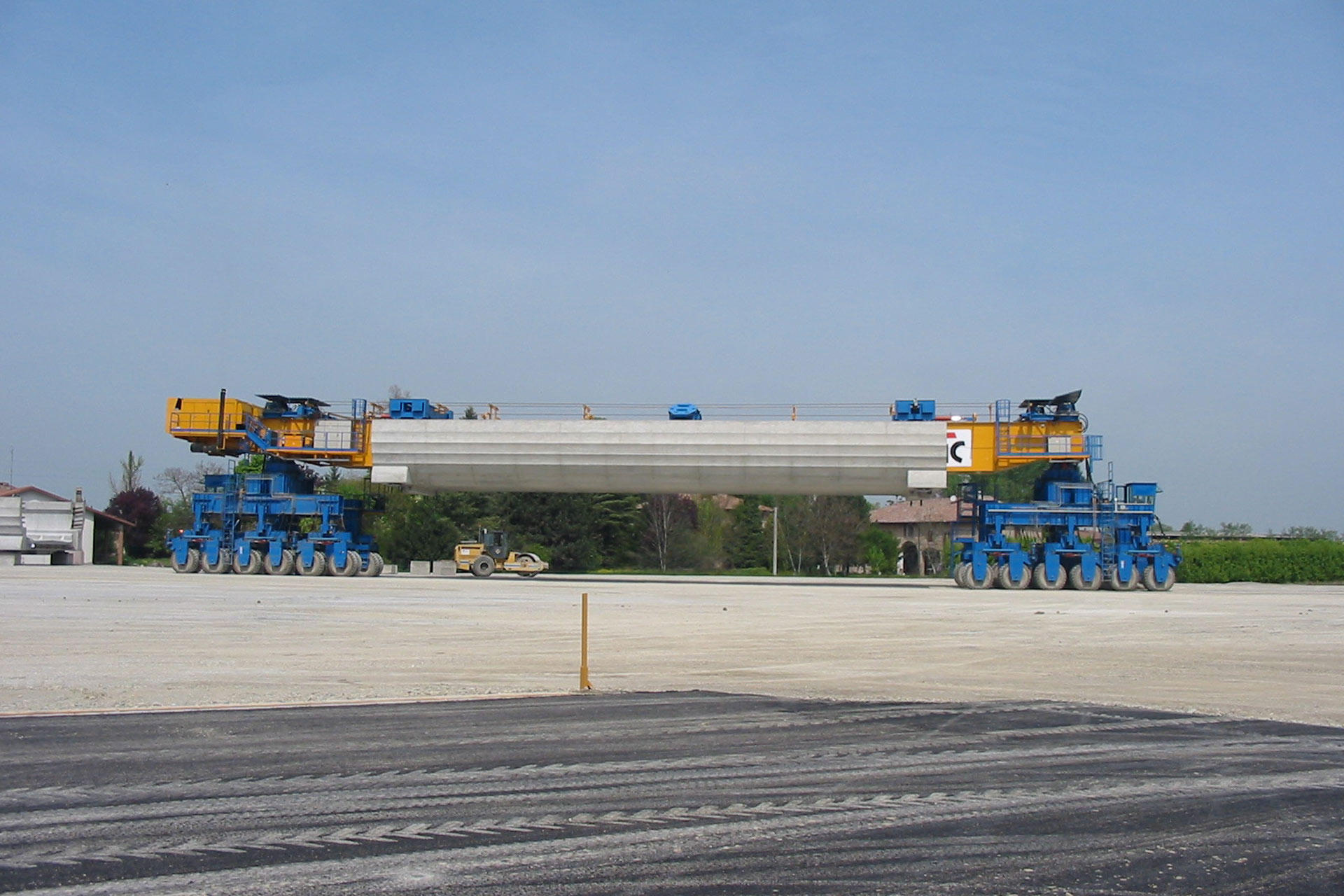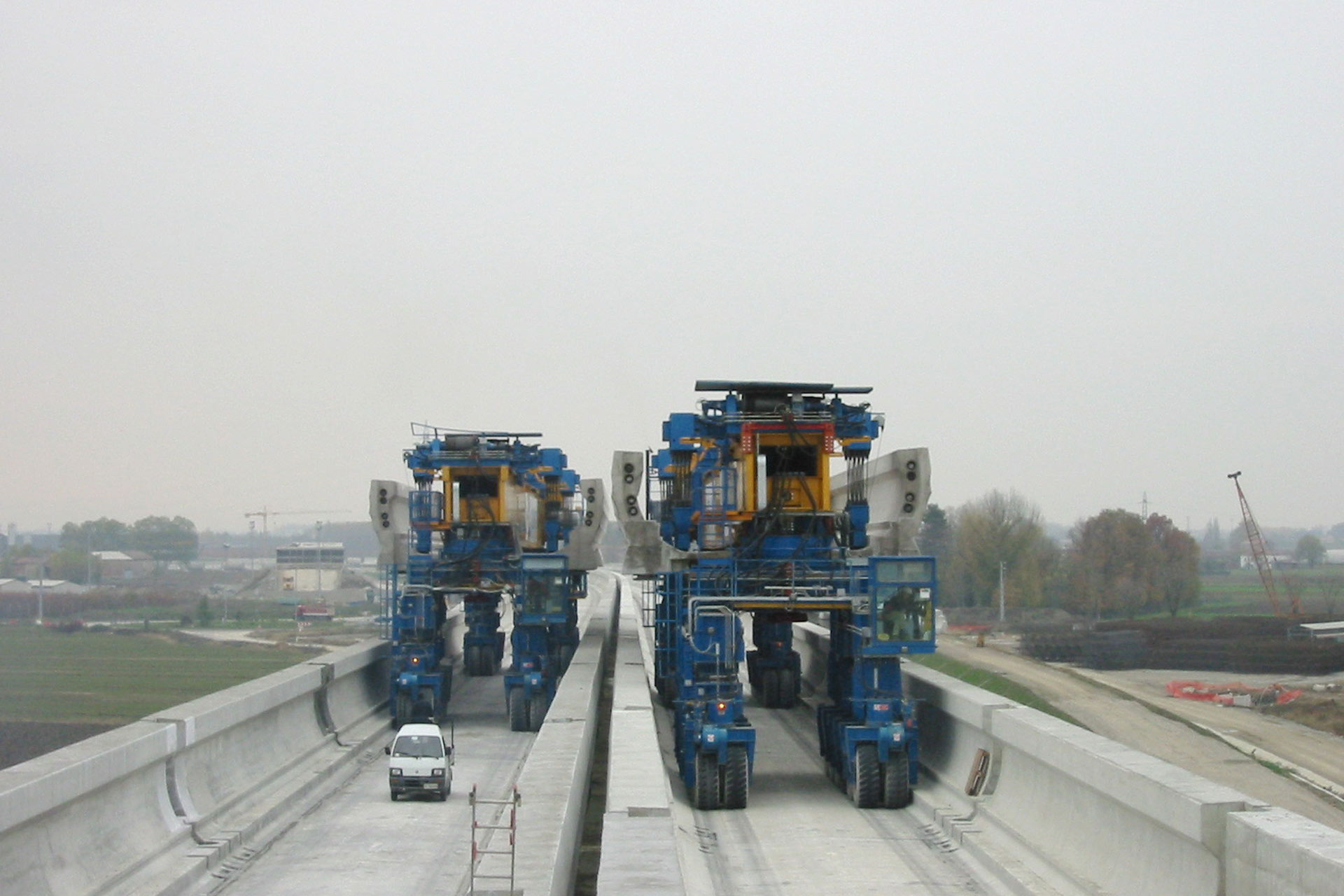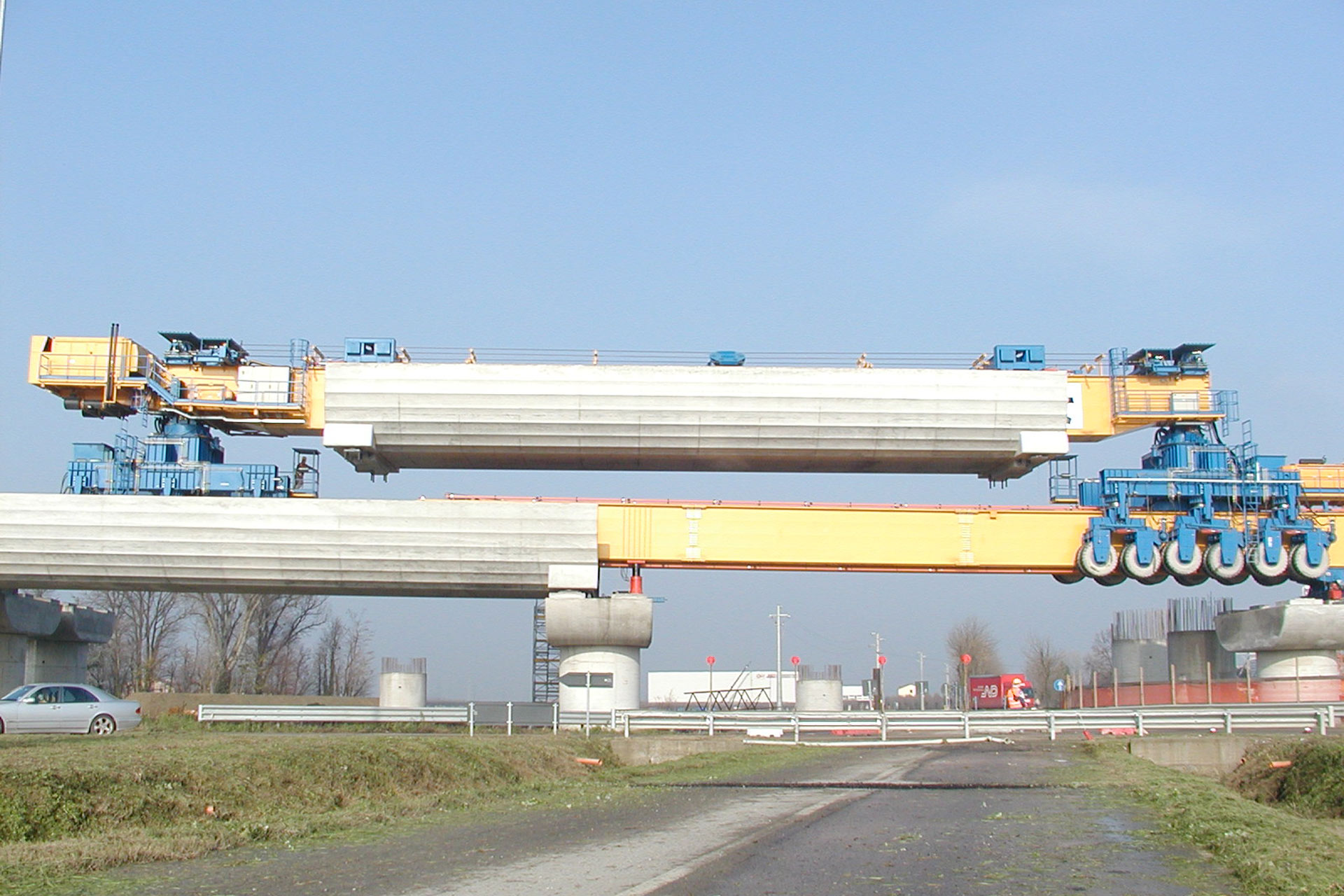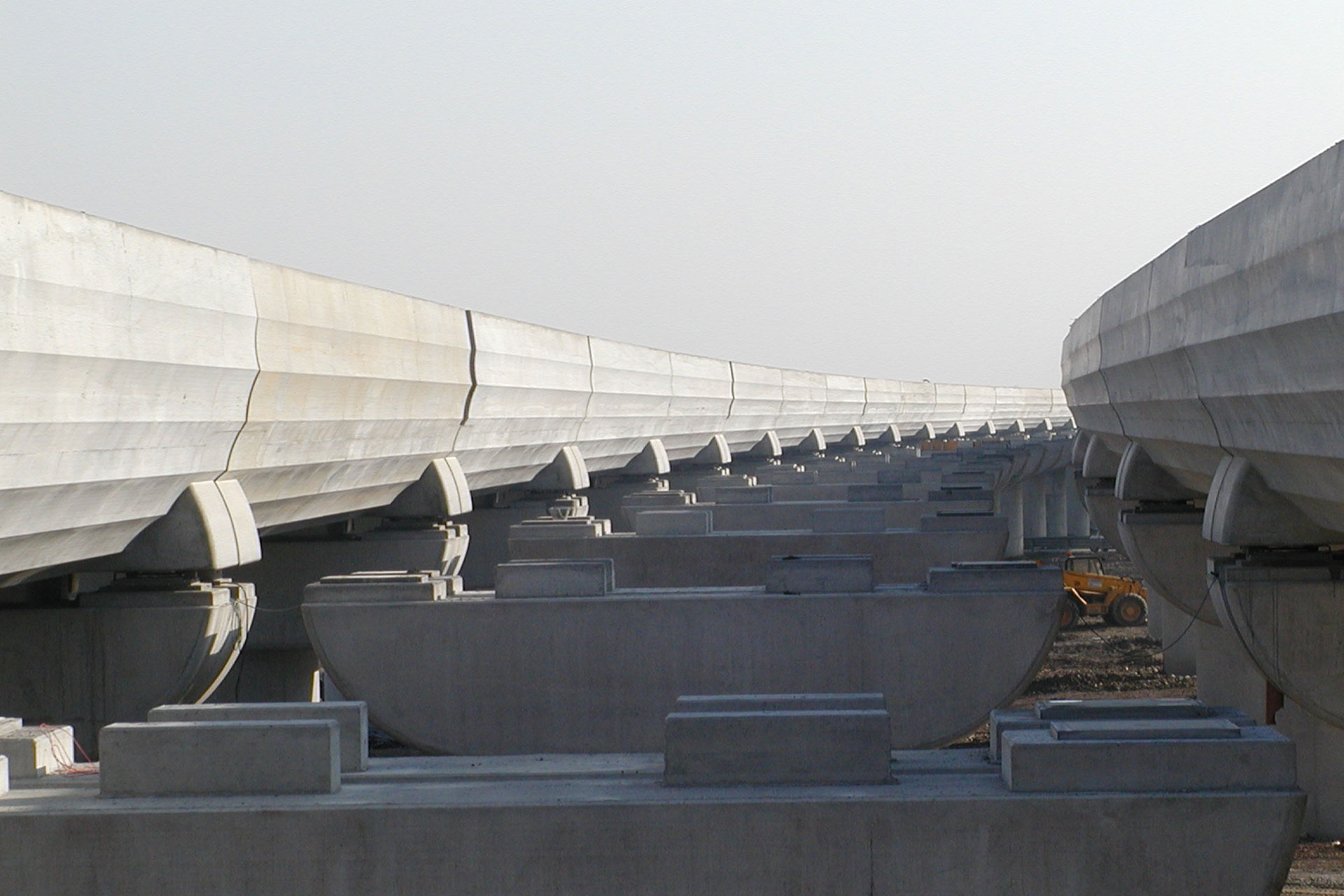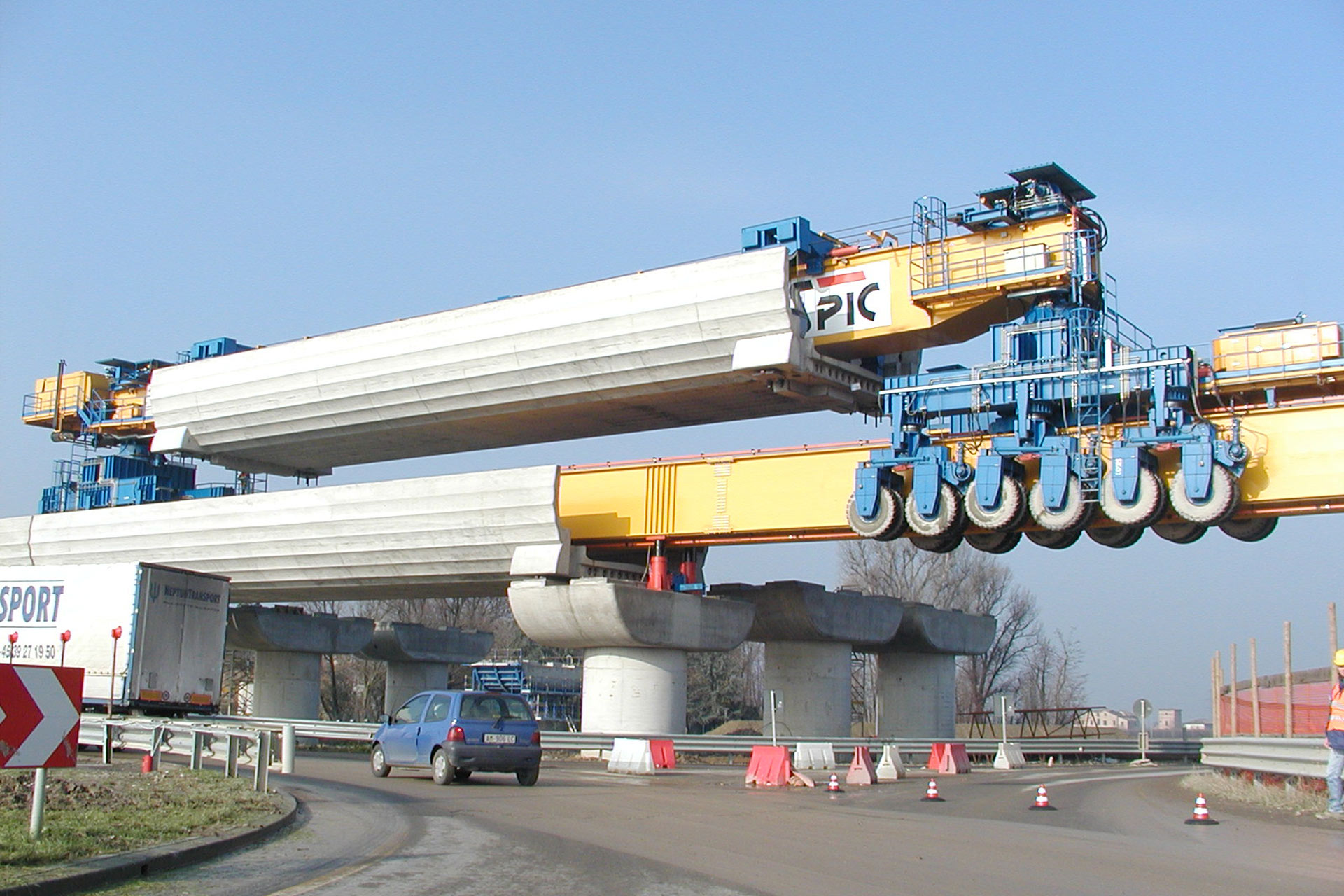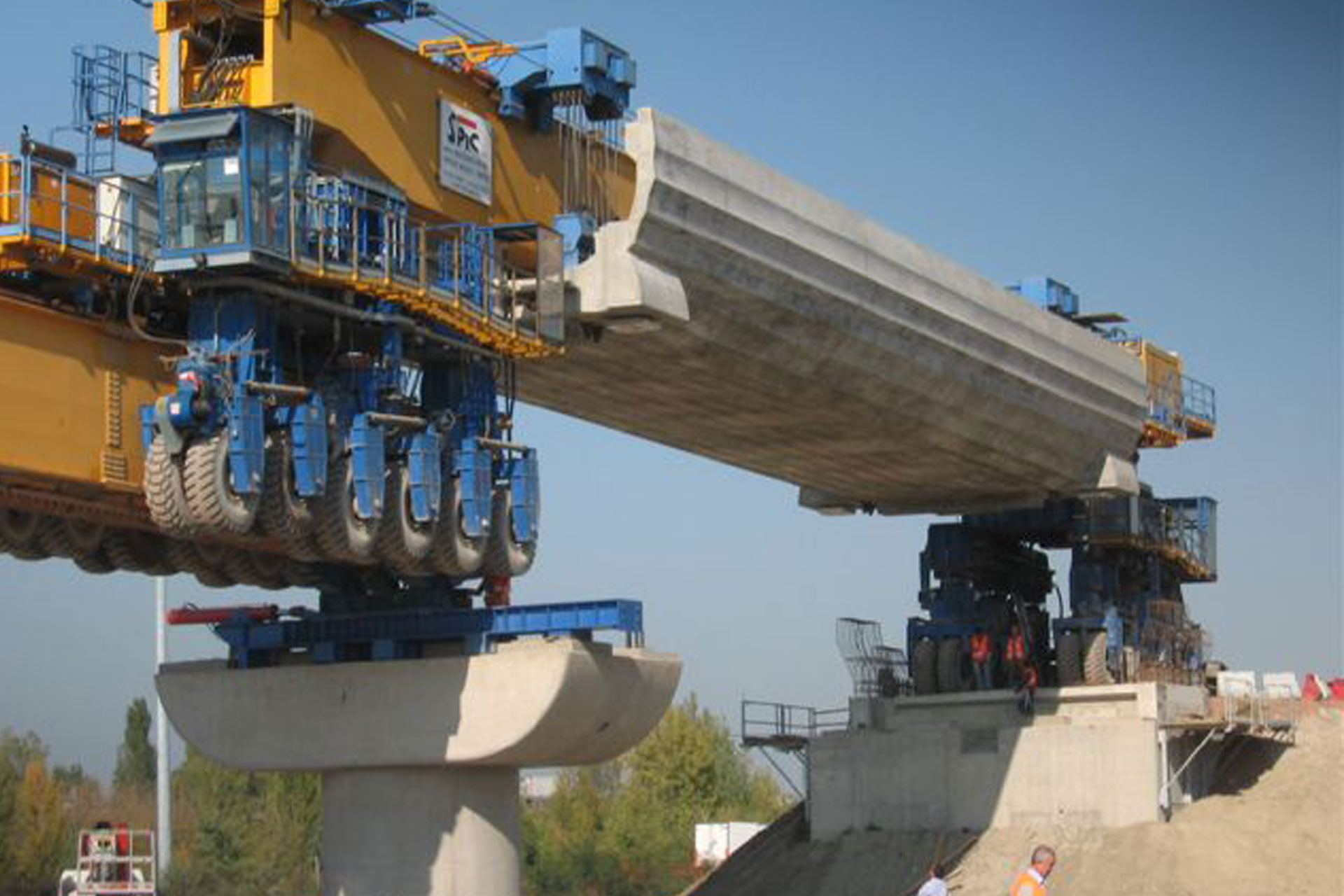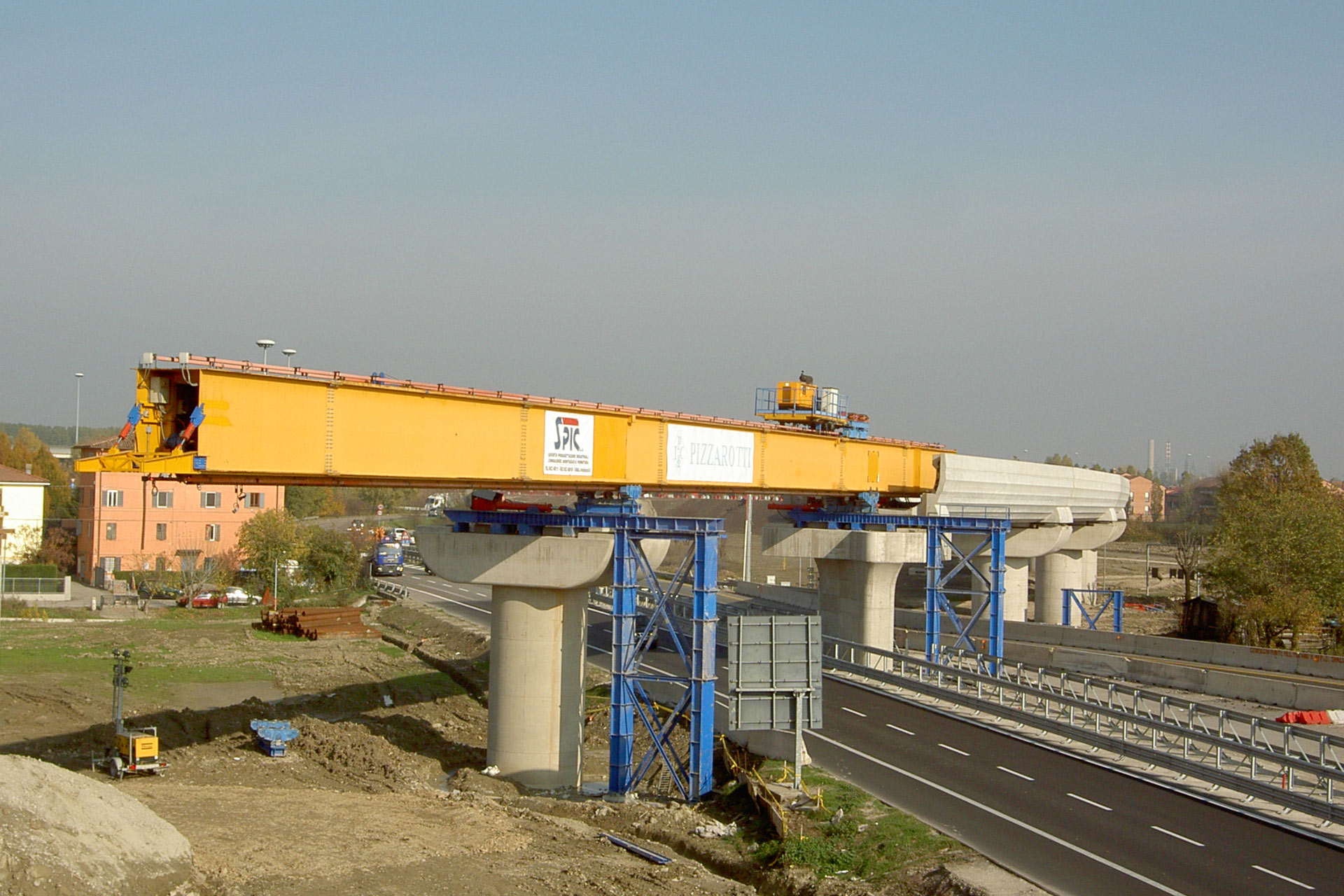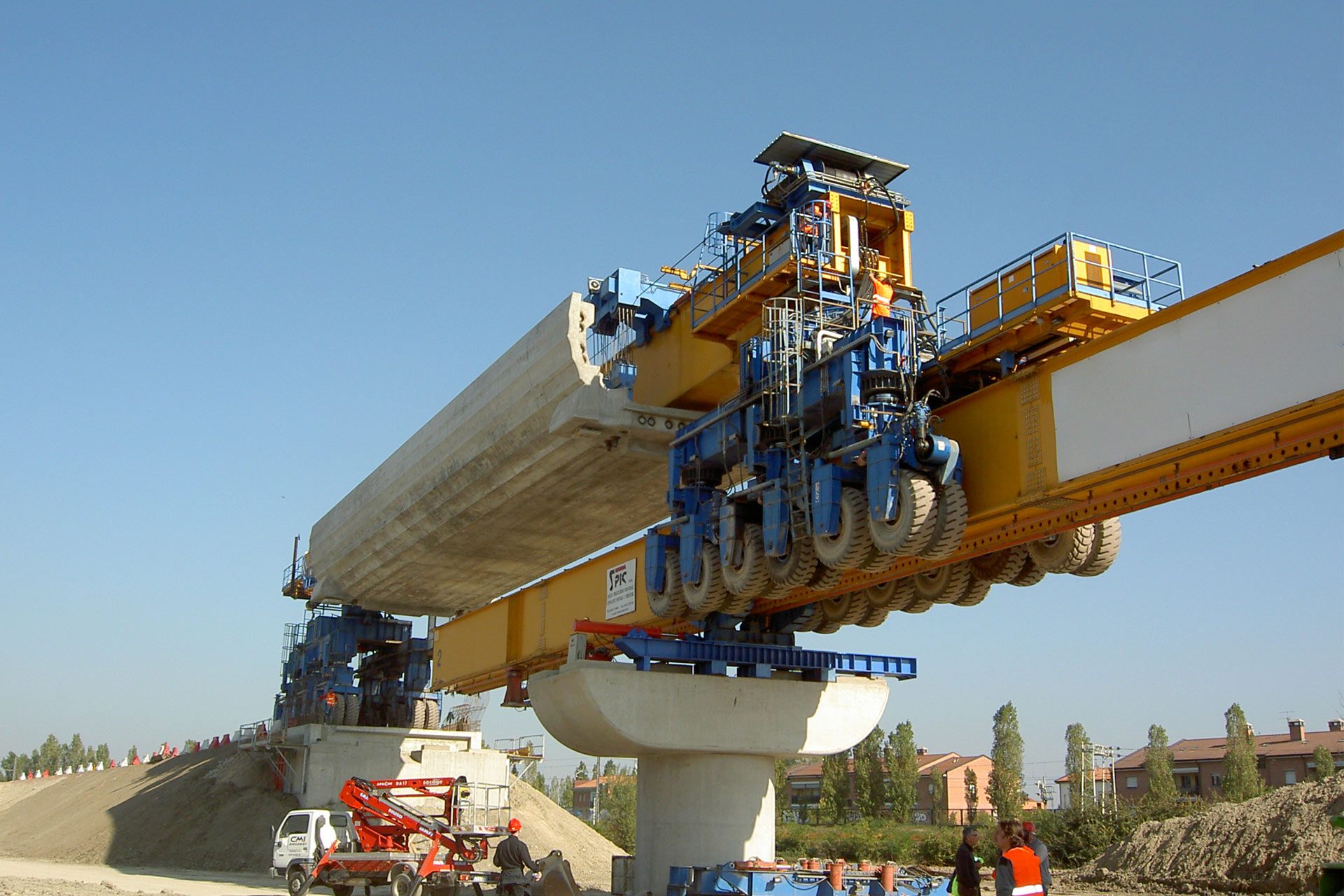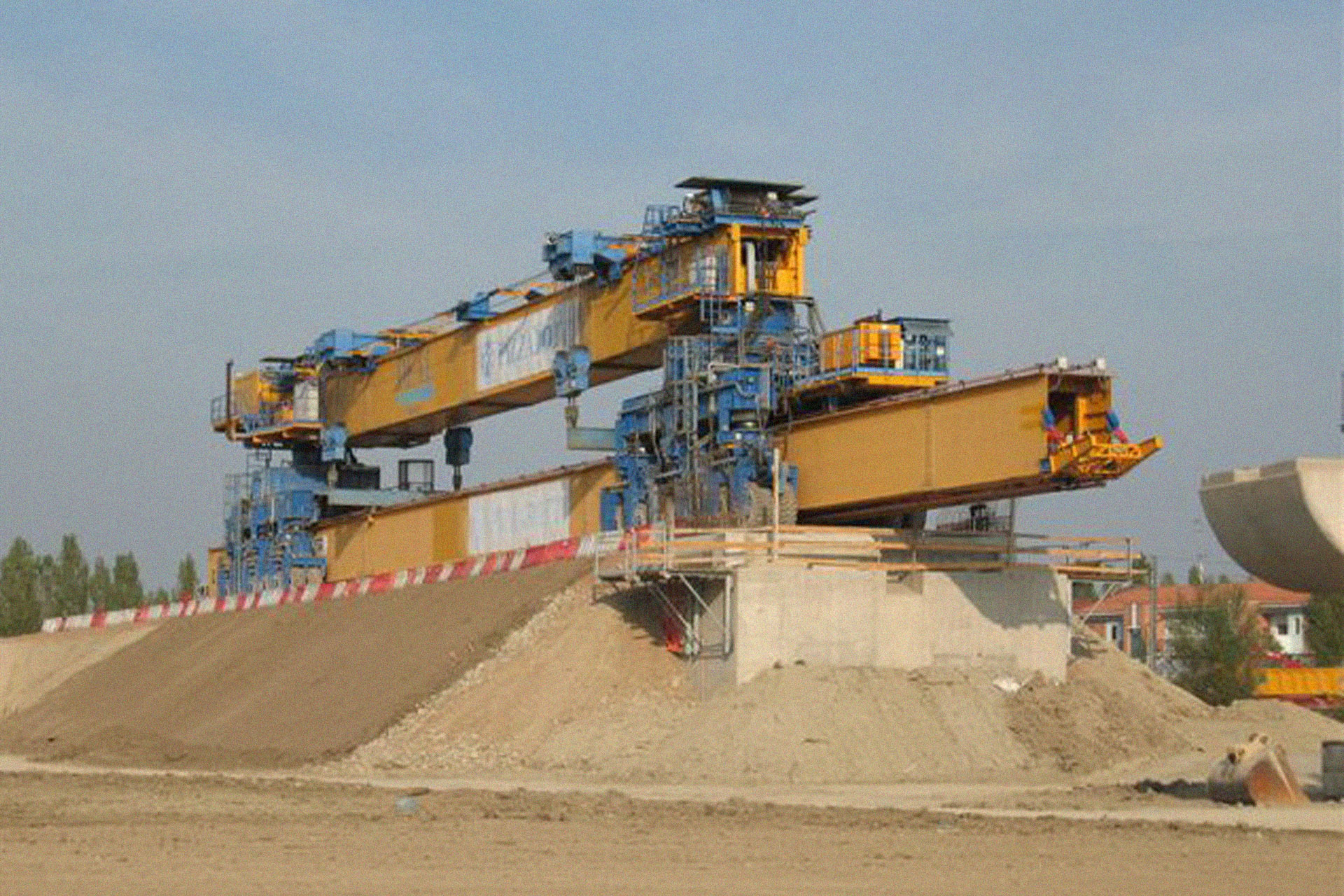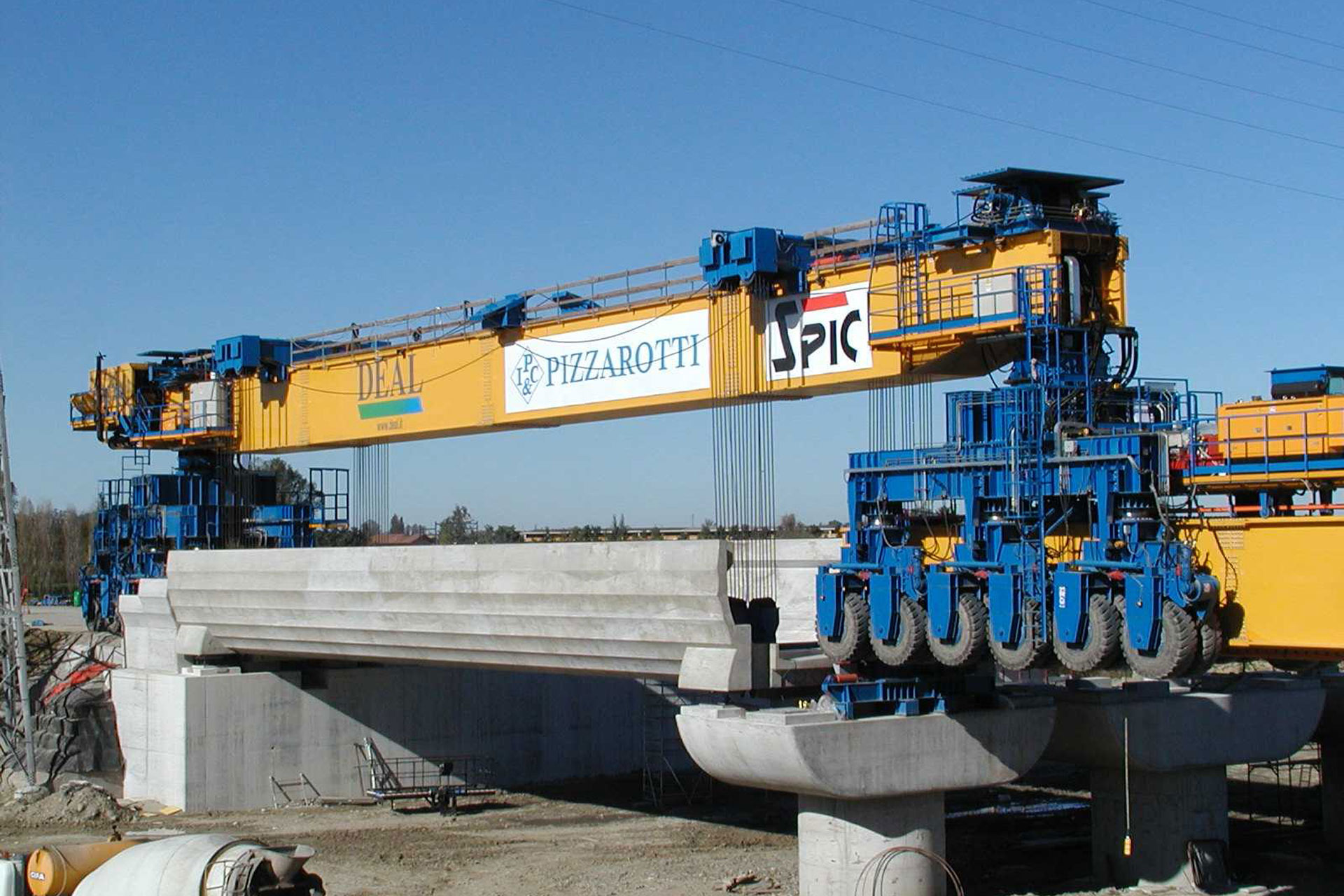 That we optimize in terms of production and cost