Viaducts Volla 1 and Volla 2; HS Rome Naples line; Connection with the Mount Vesuvius line
Italy, Naples
2007-2011
High Speed ​​Railway Path
Full Span con carrovaro. Peso travi 280 ton
From the Detailed Design to the Realization
As part of the broader contract relating to the construction of the section of the railway network serving as a link between the Rome-Naples High Speed ​​line and the new Monte Vesuvio line, SPIC has developed the detailed design, the launch design and the construction and the launch of 148 box-type bridge girders in post-tensioned reinforced concrete for the Volla 1, Volla 2 viaducts and the Arin underpass.
The decks proposed by SPIC as a variant with respect to the tender solution consist of two prefabricated post-tensioned reinforced concrete half-box beam connected transversely on site.
The prefabrication and the launch were carried out with the following main equipment.
These are specific equipment conceived, designed and manufactured by SPIC.
two templates for assembling the armor.
two metal formworks complete with pulling heads.
a 280 ton gantry crane for picking up the beams from the formworks.
two runways for the translation of the 280 ton portal crane
two wheeled trolleys for the transport of products on the deck of 140 tons each
a 280 ton launching girder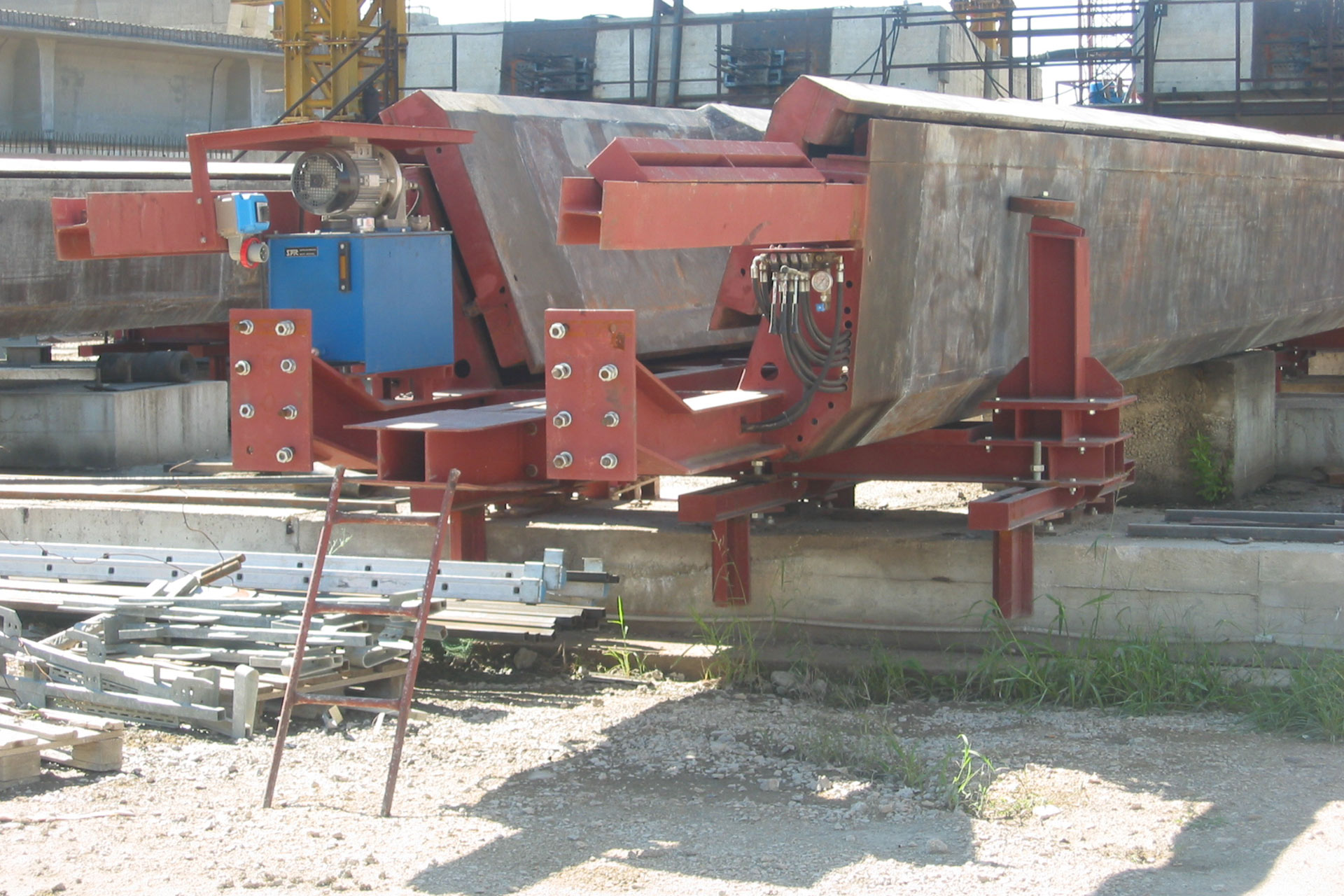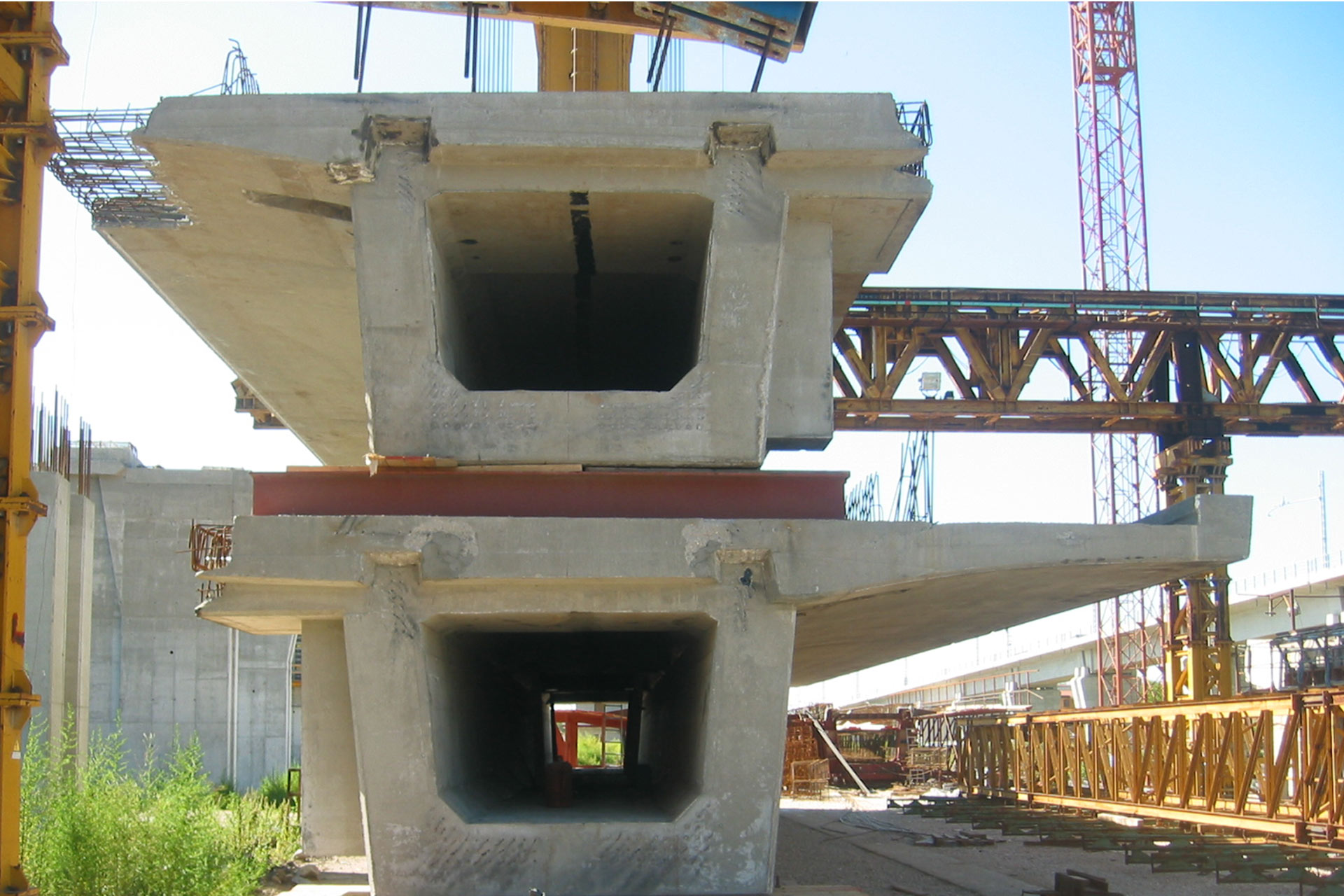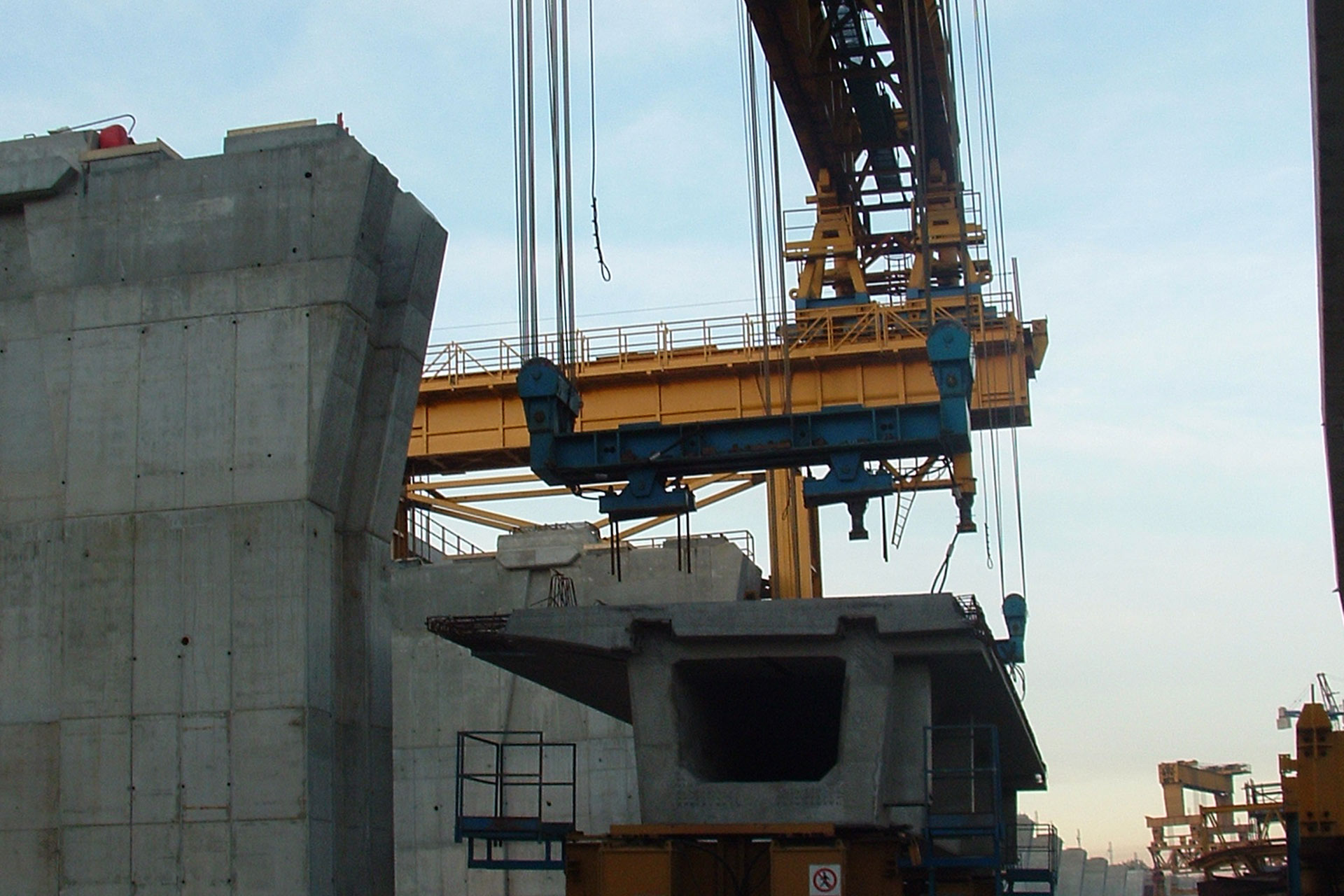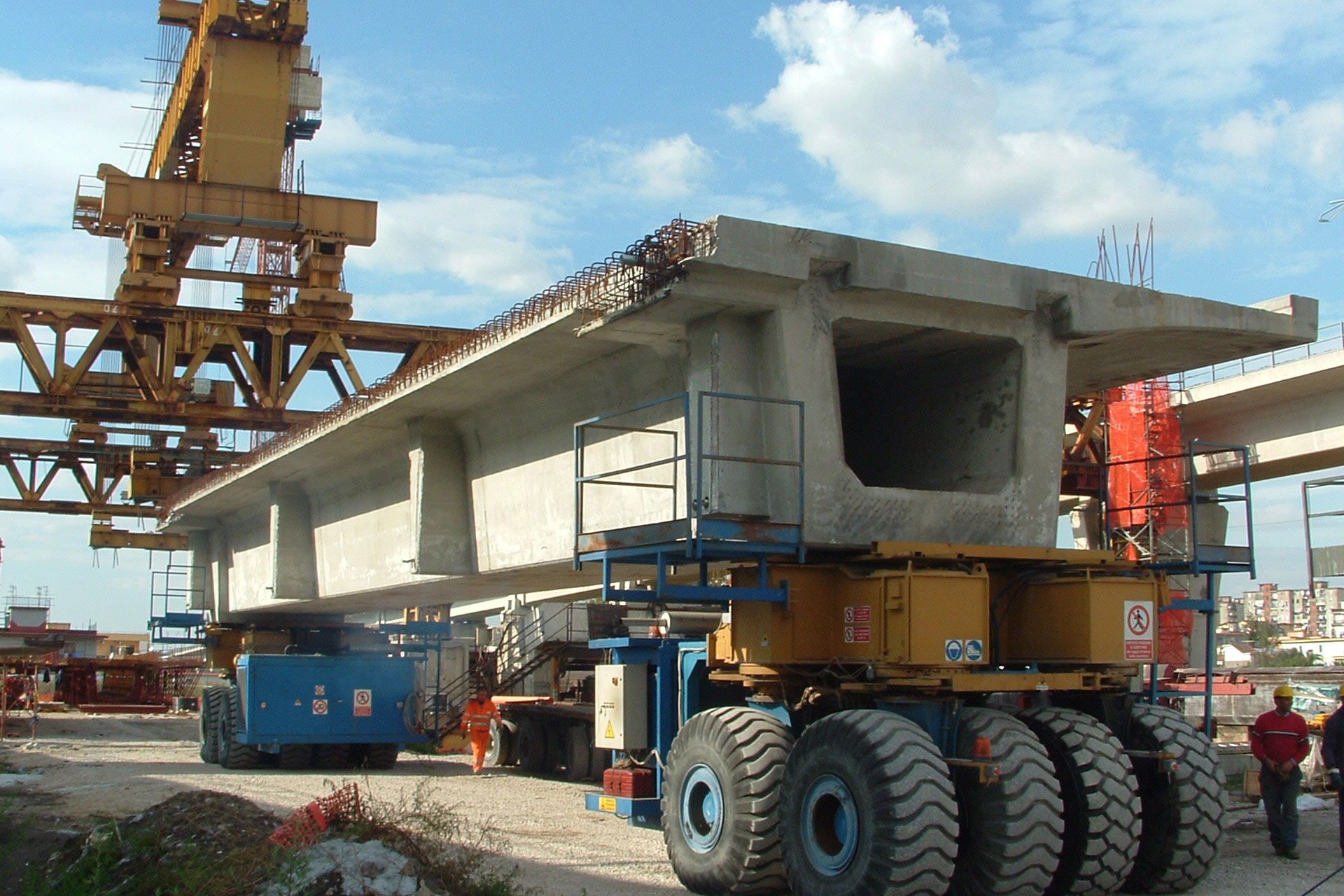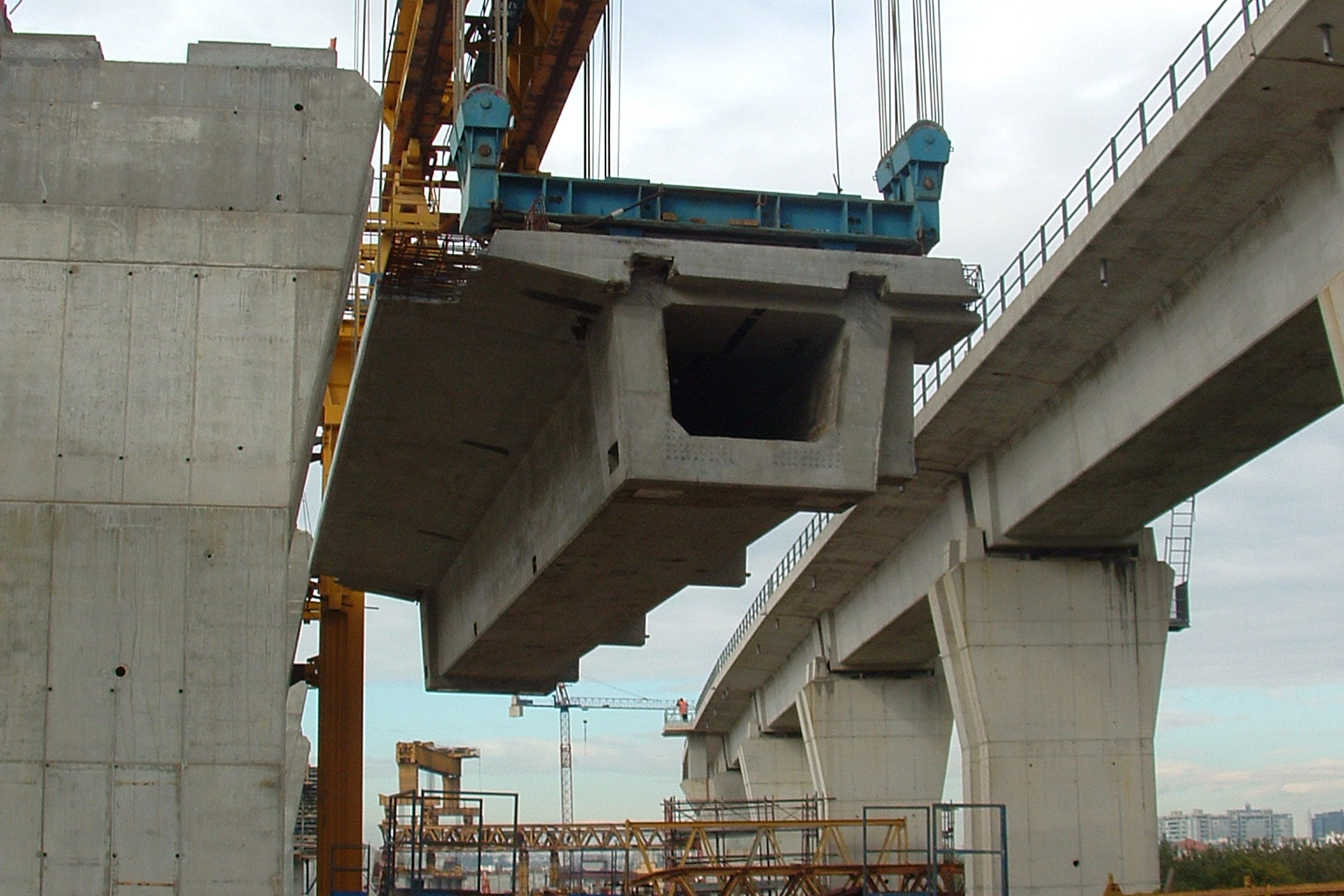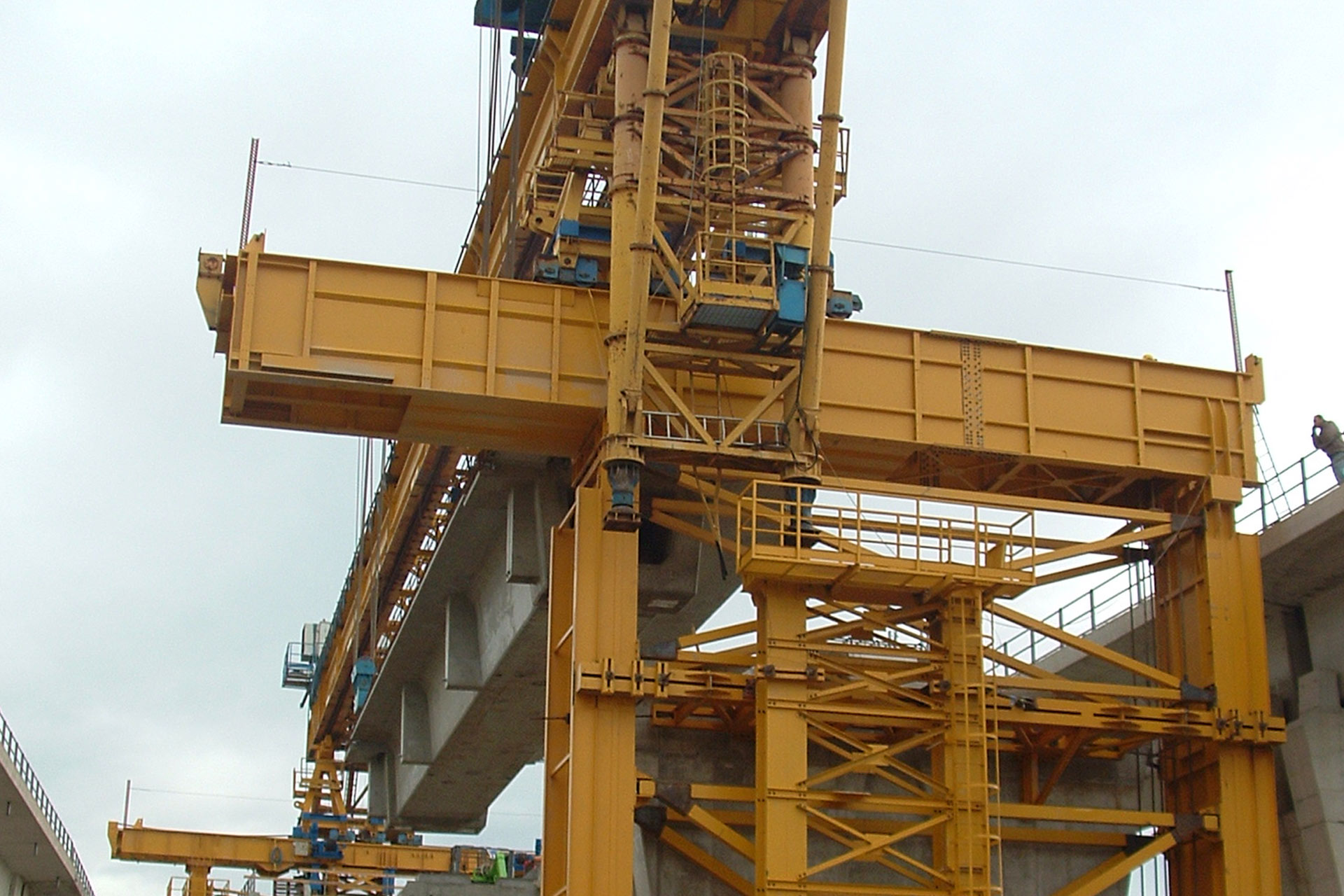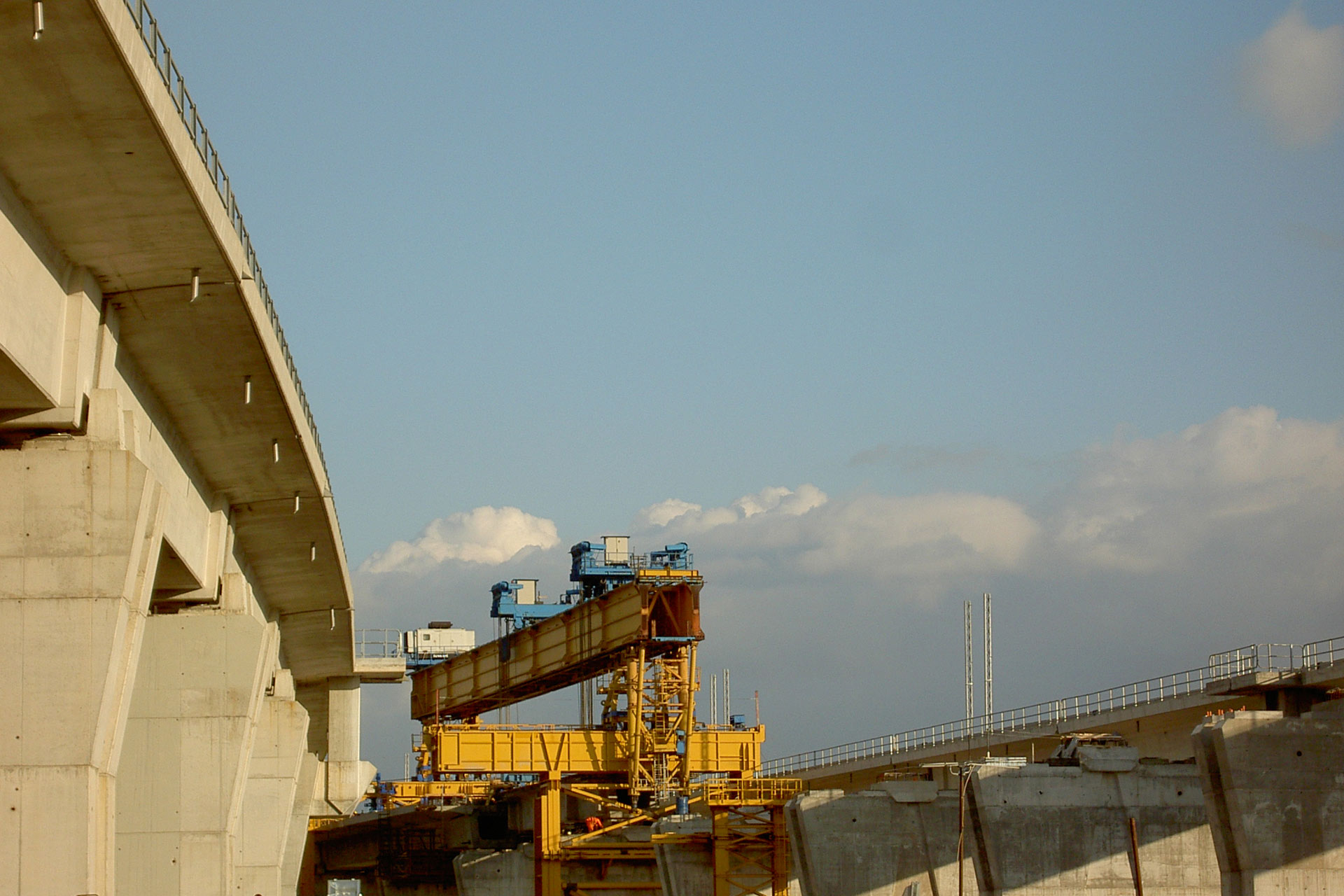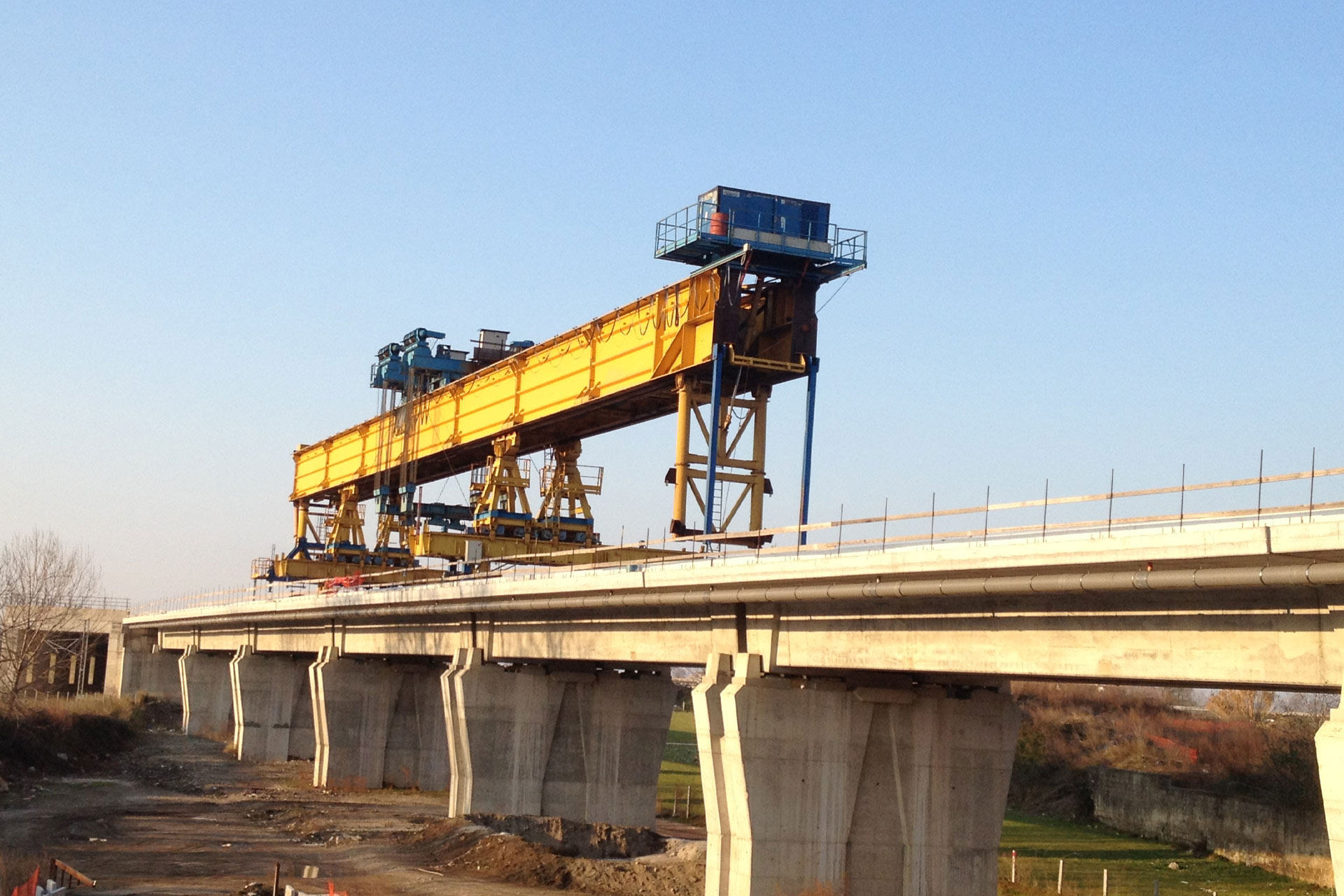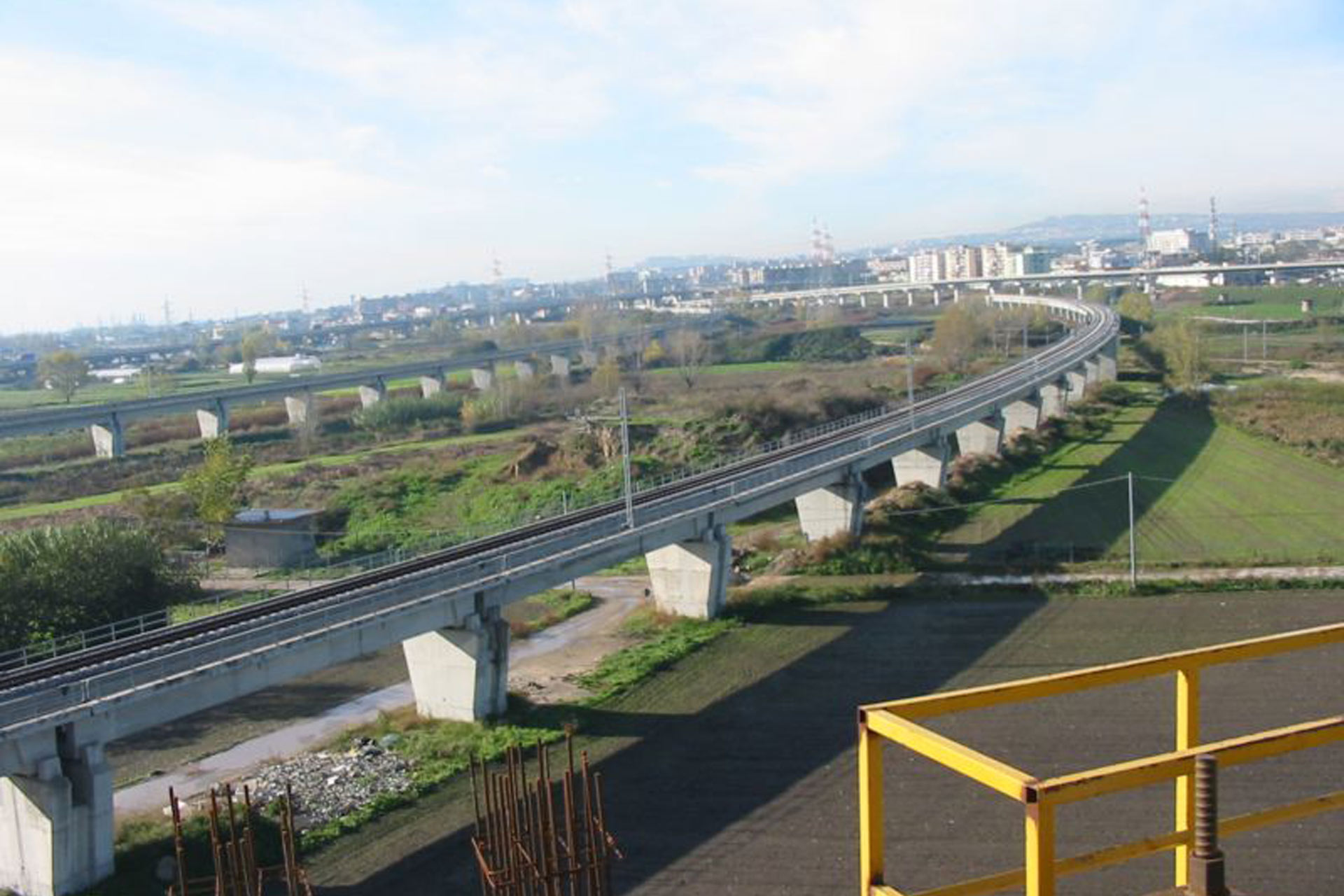 That we optimize in terms of production and cost